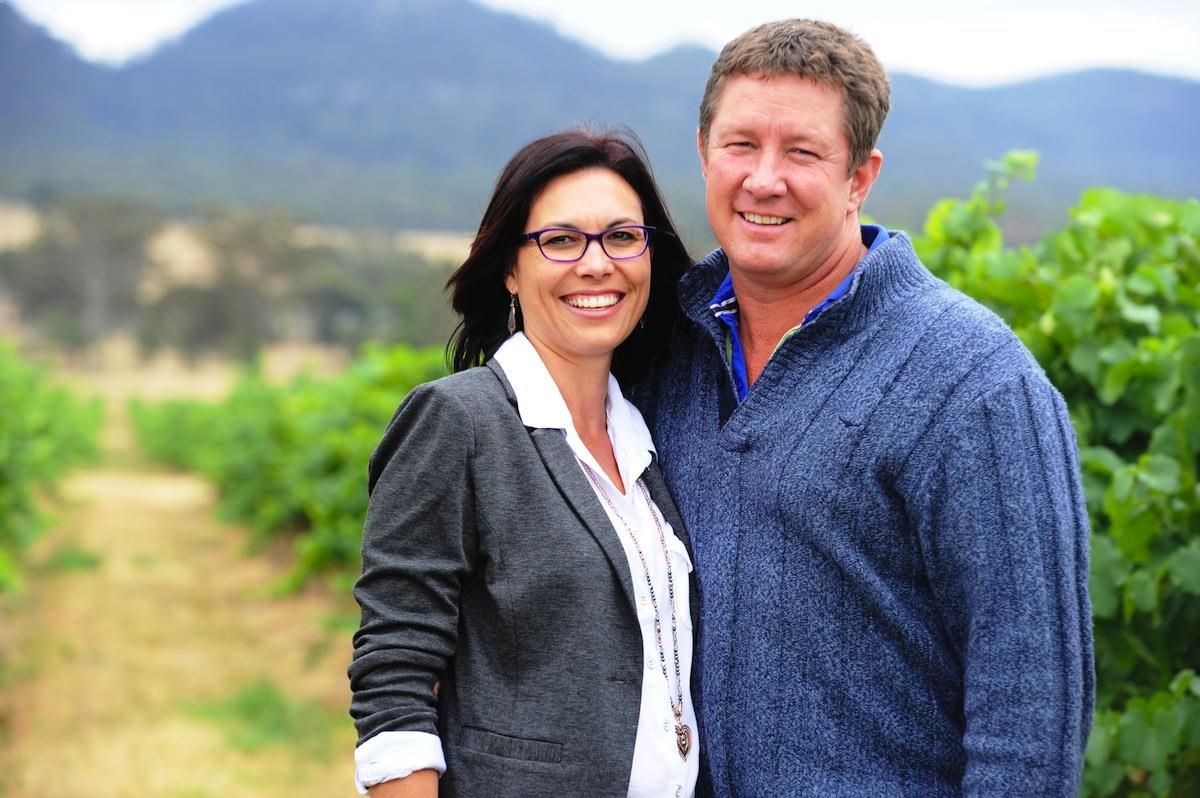 Meet The Locals - Pukara Estate (& what you need to know about Olive Oil)
Today's interview is with the humble yet ambitious husband and wife team behind the award winning brand Pukara Estate. Predominately producers of olive oil, they also make a wide (& delicious) range of hand-made vinegars & condiments including olives, mayonnaises, dukkahs, relishes, tapenades, pestos, jams & salts.
Co-partner Steve shares with us the one thing he couldn't work without, imparts advice for those who may be considering launching their own food business and his current favourite restaurant in the Hunter Valley.
Pukara Estate's Truffle Olive Oil was featured in our April/May
Discovery Box
.
Racquel & Steve Goodchild
Pukara Estate was founded in 1999 by Bruce Eglington who planted the first trees on 80 hectare's in the Upper Hunter Valley.
(For those unfamiliar with this part of the world, the Hunter Valley is a fertile region just 90 mins drive from Sydney, more commonly known for its production of wine).
12 months later Steve Goodchild joined and now both Steve and his wife Racquel manage Pukara's operations across the country. The grove now consists of a whopping 20,000 mature trees and production is mainly sourced from reliable Italian & Spanish favourite olive varieties.
"As a consumer, what do I need to know about olive oil?"
With so many grades & variations of olive oil, there are a few commonly misunderstood terms. Pukara Estate's blog has a great outline of the grading and classifications, however here are a few standout points
There is no reason to choose imported olive oil as in fact, Australia is a producer of the highest quality Extra Virgin olive oil and the residual being virgin quality. Australia does

not

produce any refined olive oils.
Don't be fooled by Pure Olive Oil - whilst this may have connotations of purity and quality, when it's compared to Virgin and Extra Virgin Oils, it is in fact lower quality and contains much less flavour and anti-oxidants than Virgin and Extra Virgin Oils.
Light Olive Oil refers to the colour and flavour. It doesn't have a lower fat content.
Extra Virgin Olive oil is very high in monounsaturated fats (healthy fats) and contains a modest amount of vitamins E and K. True extra virgin olive oil is loaded with antioxidants, some of which have powerful health benefits.
We hope you enjoy the full interview below:
What's your food philosophy?
Integrity and freshness is key for us. We both get great satisfaction from producing our own food in general and I think we really enjoy the position of being quite independent.
Who or what inspired you to join and build Pukara Estate?
Both Racquel and I grew up in self-employed farming families in Queensland and we were both young, naïve and obviously crazy enough to think that we could make a life for ourselves by continuing to commit to and grow our business with our partner Bruce. I was 21 yrs old when I first started working full time with olives ……………young and naive for sure. It is a great industry globally and at the time was in such an embryotic position in Australia that I figured I could simply grow with it.
What makes Pukara Estate so unique?
Again, I think it is this position of integrity, freshness, authentic, independence etc that all make Pukara the business that it is. We really are quite the 'vertically integrated' business as we grow the olives, process the olives into oil, package the oil, sell the products at our own retail shop fronts, distribute the products nationally and internationally etc all managed from our farm located at Denman NSW. We also produce our vinegars onsite and make hay to spread the risk or add to it!!!
Which Pukara Estate product is your favourite & why?
Our extra virgin Premium robust oil and our barrel aged balsamic vinegar are what we both really enjoy. Quite the purists aren't we!!
What is your proudest moment or achievement at Pukara Estate?
To be honest, I would say that I get great satisfaction out of the fact that we have sustainably built up a business that is a genuine success story. The fact that Racquel and I have been able to work alongside each other day in day out and still enjoy each other company is a great achievement. Our 2 girls Georgia and Annabelle are very proud of Pukara and we have a great team of production and sales staff that have basically grown with our business every step along the way. This makes us very proud.
If we looked inside your fridge what would we find?
Meat, salads, cheese and Nan's home made pickles + leftovers, I hate wasting food!!!
What is one thing you couldn't work without?
Our staff - we are a 7 x day / week operation across multiple sites and I really appreciate the team we have to make it happen every day.
What advice would you give to someone who's considering launching their own food business?
I would say that the fundamental aspect of running your own food business is to maintain the passion…………...without it, it is simply a really poor paying job.
Be prepared to take constant criticism, there is a world full of experts out there waiting to be critical of your efforts, enjoy the praise and celebrate the successes!!
What are your BIG goals for 2018?
I reckon it is to spend more
relaxed
time with my wife Racquel, our girls & our friends ………….+ continue to develop some new products.I really enjoy developing products.
If you could invite any celebrity/famous person over for dinner who would it be & why?
Steve Baxter
, he is a bloke that we would love to sit and have a chat to. I personally enjoy the honesty that he appears to portray and his own achievements are very entrepreneurial. He's also a western Queenslander, we need to stick together!!
What would your last supper be?
No obvious standouts for me, however ….duck has to feature as an entrée, venison and roast vegetables as the star main meal, cheese platter for desert or sticky date pudding or both. Fine wine is essential!!! All produced / harvested/ grown by me, my family or my dear friends.
Bonus Question: What's your favourite restaurant in the Hunter Valley & why?
I would say that Baume Restaurant located at Ben Ean Winery is currently my favourite. Just great food served on a share plate of several great options for everyone at the table and great service from the team on the floor.
To discover more & connect with Pukara Estate click below:
Website:
http://www.pukaraestate.com.au
Facebook:
https://www.facebook.com/PukaraEstate
Twitter:
https://twitter.com/PukaraEstate
Instagram:
https://instagram.com/pukaraestate/
A huge thank you to Steve and Racquel for spending time with us. We can't wait to learn more about their secret upcoming news & wish them all the best for the coming harvest and production.