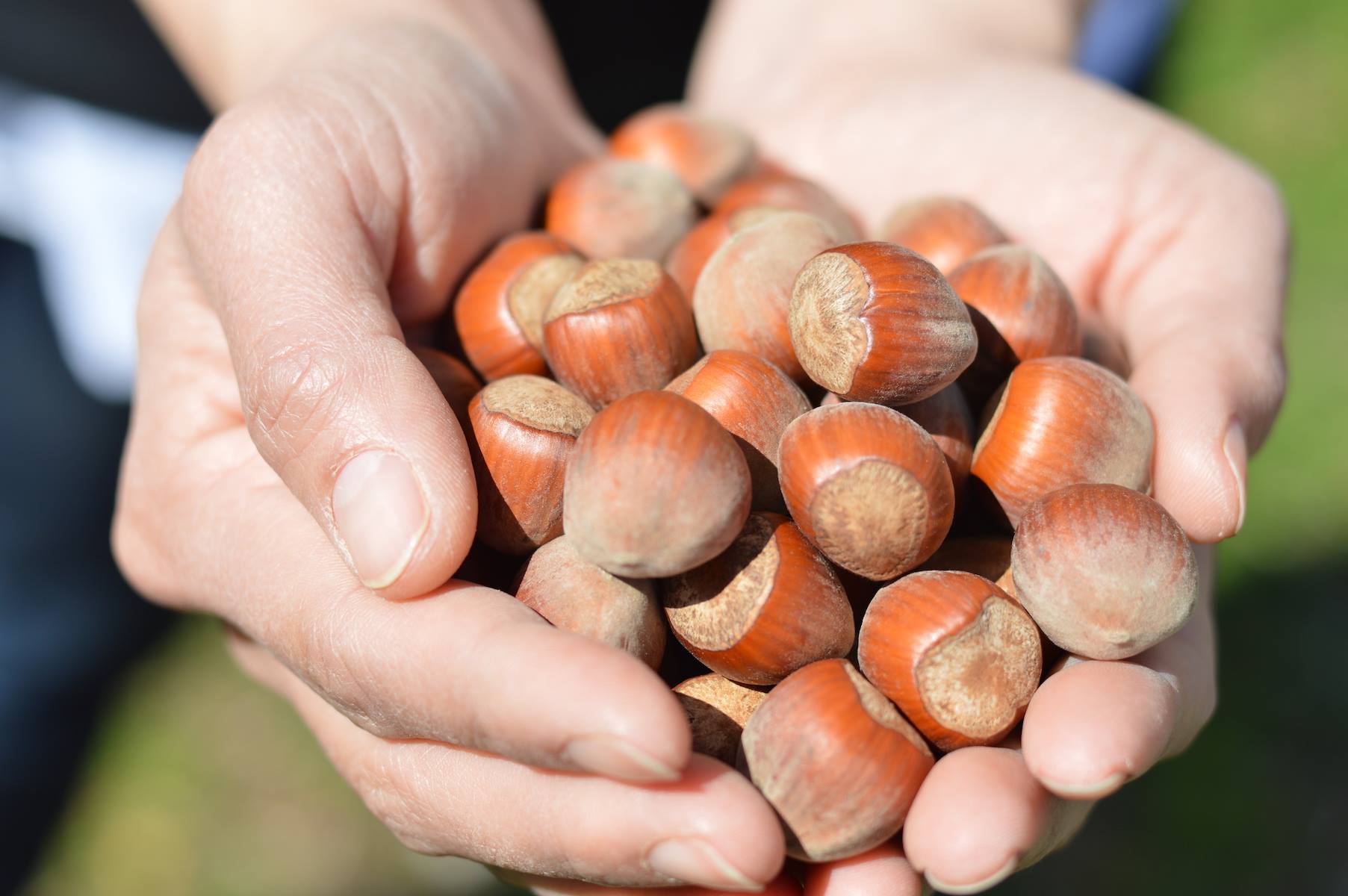 Meet The Locals - Carboor Harvest
Carboor Harvest is Australia's largest hazelnut grower and is an artisan food brand committed to only utilising exceptional quality hazelnuts and producing the best possible nut products. They believe food should be nourishing, local (where possible) and work towards a more sustainable planet.
In this interview, co-partner Ben Burrow, shares with us their inspiring food philosophy, how a calling back to the land resulted in a career change and the one thing he couldn't work without. Carboor Harvest's Dukkah was featured in our April/May 18'
Discovery Box
.
What's your food philosophy?
To keep foods as simple as possible. Food should be as close as possible to the natural state of the ingredients. None of the founders had backgrounds in food manufacturing prior to starting the business, so when we really started studying we were shocked at the additives (and complexity) in a lot of the food sold through mass merchants.
What was the inspiration behind starting Carboor Harvest?
Carboor Farms is our overall business and Carboor Harvest is our brand (the products you get from the farm!).
Maxine, Antony and I started the business in 2015. My family had been in farming for 5 generations, and I was feeling the calling back to the land from my career in the mining industry. The mining industry fell in a hole, and the project I was working on at the time (the Tambao Manganese Mine in Burkina Faso in West Africa) was cancelled due to a coup d'etat - it was a perfect time for a career change. Over 2015 and 2016 we planted about 12,500 hazelnut trees of 12 different varieties. Despite the losses, we are still the largest non-Ferrero hazelnut farm in Australia in terms of number of trees. We are expecting our first crop from our trees in 2019.
When we looked forward and saw that our trees will produce about 100 tonnes of in shell hazelnuts, and the current industry produces about 200 tonnes of in shell hazelnuts, we knew that we had to do something to avoid a price impact when introducing an additional 30% industry capacity. So we started the Carboor Harvest brand to raise awareness of Australian hazelnuts. We have crop purchase agreements with 4 farms around Victoria and aggregate supplies to a scale to supply into the wholesale and manufacturing industries.
Can you tell us a little about the region you farm in?
Our farm is on the west side of Mount Buffalo (and the back has the most amazing uninterrupted view of Mount Buffalo) in the King River region. The climate and environment are amazing and we are proud to be close to many other fantastic producers.
We get about 1m of rainfall a year, so have not irrigated for 2 summers. Our farming strategy is to have the minimum impact on the broader environment that is possible - an example is the irrigation water - we bring this onto the farm during the winter when water is plentiful, hold it in giant dams on the farm until we need it in summer (if we need it) and then use it.
As a small batch producer, what's the most challenging aspect to your job?
Cash flow and education. Educating consumers of the benefits of fresh Australian hazelnuts (and other nuts by extension) versus those who have only ever tasted nuts imported from Turkey. We still do farmers markets around Melbourne and have gained a lot of confidence and feedback from this process to hone our marketing approach. I remember early on, I was questioned why there was oil on the top our hazelnut butter in the jar - basically, why did we add oil, there should not be oil on the top in this person's experience. I was inexperienced and could not answer, but it was a wake-up call to learn more. Now I say with confidence that we don't use additives like emulsifiers to keep the oil in the butter like some of the big brands, the hazelnuts contain a lot of oil (point at a bottle of hazelnut oil) and you can tell that ours is a much simpler product.
And the most rewarding?
People voting with their feet and coming back to buy our products month after month (and telling their friends). I also want to create a legacy - value to my family and the community in general that will outlive me. It is amazing walking through the hazelnut orchard after I have been away for a few weeks and seeing how everything has grown, knowing that it is there because of something that we did.
If we looked inside your fridge what would we find?
Lots of fresh fruit, Malaysian food and my one food vice - chocolate.
What is one thing you couldn't work without?
I hate to say it, but my laptop.
What's your favourite season for food and why?
In our family we love summer because of the summer fruit - mangoes especially.
What are your BIG goals for 2018?
Sign up more partner farms and start to build relationships with other gourmet producers who use currently imported hazelnuts in their products and start to transition them to our products.
Potentially set up our own shop front!
What advice would you give to someone whose considering launching their own food business?
When starting a food business you have to have a balance of both foodie and entrepreneur - the foodie bit goes into the product that people see and experience and the entrepreneur does everything else. One of my favourite sayings is that entrepreneurship is living a few years of your life like most people won't, so that you can spend the rest of your life like most people can't.
What would your ultimate last supper be?
Having a nice Peking Duck meal with the historical character Moses - I see him as one of the greatest leaders of all time, guiding a few hundred thousand grumbling people for 40 years.
To discover more and connect with Carboor Harvest click below:
Website: www.carboorharvest.com.au
Instagram: www.instagram.com/carboorharvest
Facebook:
www.facebook.com/carboorharvest