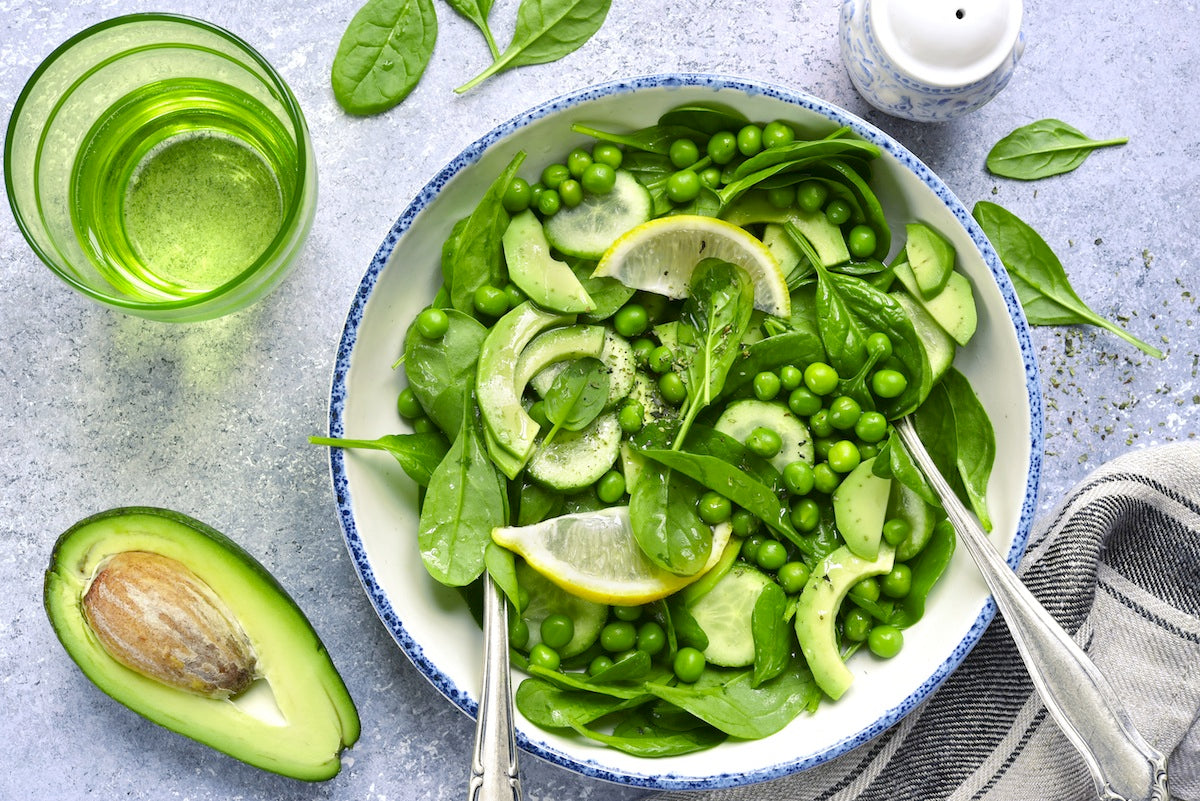 Spring Pea Citrus Salad
This Spring Pea Citrus Salad has become a regular side dish here at Foodies Collective. Not only for its deliciousness, but its ease. The vibrant green just screams Springtime and is served perfectly alongside some grilled fish or meats.
We just love the Alto Olive 'Lemon Extra Virgin Olive Oil' used here. It's a bit of a secret weapon when you want to add some citrus notes to your cooking but have no fresh lemons in the kitchen. Just drizzle over roasted vegetables or salads. This was recently featured in the 'Spring Harvest'
Discovery Box
.
Spring Pea Citrus Salad
Ingredients:
1/4 cup (60ml) Alto Olive Lemon Extra Virgin Olive Oil

1 cup peas (fresh or frozen)

150g snow peas, trimmed

1 avocado, sliced

1 cucumber, sliced

150g baby spinach, washed

2 spring onions, thinly sliced diagonally

1 large handful of fresh mint leaves

Lemon zest (optional)
Method:
Blanch the peas in a saucepan of salted boiling water for 2 minutes. Add the snow peas for the last 30 secs. Drain, plunge into iced water for 5 minutes and drain again. Thinly slice the snow peas and set aside with the peas.
Add peas, snow peas, avocado, cucumber, spring onion, baby spinach and mint leaves in a large bowl. Drizzle with the lemon olive oil and season with sea salt and pepper. Toss to combine.
Arrange on a serving platter. Sprinkle with lemon zest.
Serves 4.
Recipe by Kate Willbourn-Trevett.
As seen in our exclusive 'Spring Harvest'
2018 mini zine, tucked inside the Discovery Box:
Experience your very own Discovery Box now and discover the #tasteoflocal.