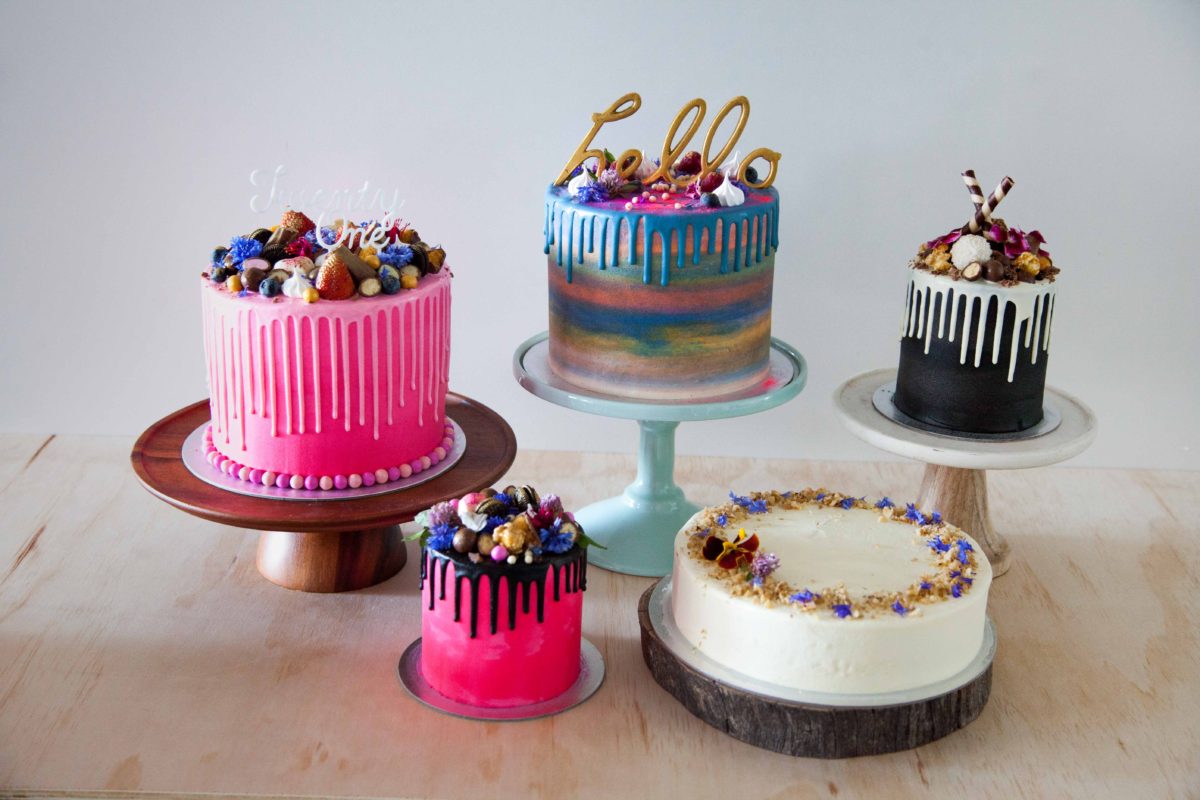 Meet The Locals - Bakedown Cakery
Bakedown Cakery is a local Sydney business turning customer's cake dreams into a reality and continuing to push creative boundaries when it comes to chocolates, mini tarts and cupcakes!
Bakedown
believes that sweet treats should play a part in making everyday special, both for you and the ones that you love!
Founder Jen is a designer, avid baker and merriment maker.
Unbelievably Jen has no professional culinary training, however she's got incredible natural talent and is extremely passionate about making the most delicious and artistic cakes and premium chocolates.
Her caramelised white chocolate 'Toasty' was featured in our December 16'
Discovery Box
. Each block is hand tempered and decorated, which means no two blocks are the same. As with all our partner producers, we wanted to learn a little more about Bakedown and Jen herself. We hope you enjoy our interview with her:
What's your food philosophy?
For me, I've always believed that what you put into your food is exactly what you get out. Use the freshest and best produce you can find and you'll have the truest, most delicious food experience that you can get!
What inspired you to create Bakedown Cakery?
Bakedown sort of just happened—I think it was probably years in the making, and I finally realised that it was the right time to kick start something new. I've always had a love of baking and the creative side of me has always been about making something physical with my hands, so from the beginning of 2015 I just threw caution to the wind and went for it!
What's your first memory in the kitchen?
The first thing that I can recall is sitting at the dining room table with a big bowl of something that needed to be mixed with hands! I can't remember exactly what it was, but it was always the job that got delegated to me—because I loved getting messy!
Can you share any secret baking tips with us?
I think the biggest thing is to be methodical in the way that you work. Pre-weigh your ingredients and have everything ready to go. Also, read your recipe through all the way before starting.
With your Instagram account having over 96k followers, how important is social media to your business?
It's pretty important to be active on social media, but I think it's MORE important to get out there and make physical connections with people. It's very easy to get sucked into a digital world but there's no use in having tons of followers if you're not forging great relationships!
You're having a lazy Sunday afternoon at home and decide to whip up something sweet for yourself, what's your go to option?
Oh man! First of all I would probably still be sleeping—lazy Sunday's are like unicorns! In Winter, I LOVE sticky date pudding, but in Summer I think something like profiteroles or a citrus tart of some variety!
What's your biggest achievement to date with Bakedown Cakery?
Bakedown just turned two, so I'm really proud that it's still going and growing. I think as a small business owner, every day that you work for yourself can be considered a great achievement.
What would your ideal last supper be?
I'm known for having cravings...so it would change on the day you asked me—but today I think it would have to be ceviche, lasagne and matcha mousse.
To discover more and connect with Jen & Bakedown Cakery, click below:
Website:
www.bakedowncakery.com
+
Choc Shop
Instagram:
@bakedowncakery