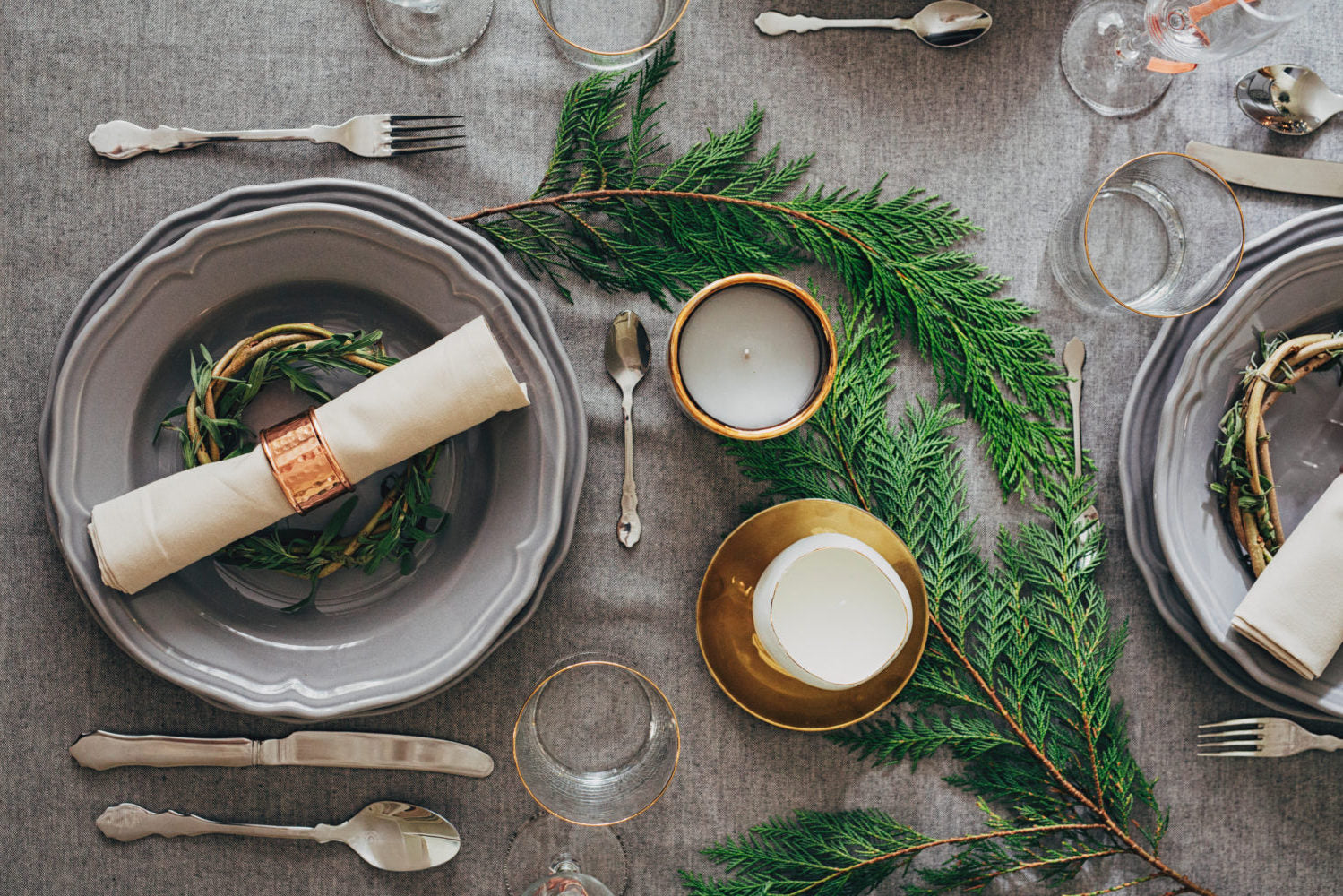 7 Ideas To Impress Your Guests
Whether it's a formal dinner party or relaxed friendly BBQ, some of Australia's best food bloggers, stylists and party planners have shared their top tips with us to help make YOU the host with the most.
Lisa from All In All Parties
To add a touch of elegance to your event use a charger plate under your dinner plate. If you don't want to buy charger plates specifically for your party, use a dinner plate and place a side plate on top to create a stacked look.
www.allinallparties.com.au
Lorraine from Not Quite Nigella
Print up a menu that details what you are serving. Just a single A5 sheet will do. Then people will realise what a treat they have ahead of them!
www.notquitenigella.com
Libby from The Platter Project
Colour will always build atmosphere so choose the party vibe you want to create and match it with appropriate coloured foods on your platters. For example yellows and warm oranges are energising, reds and pinks are cheeky and cheerful, greens and blues are fresh and alive.
www.theplatterproject.com
Emma from Emma Duckworth Stylist
To create a relaxed and less formal ambience, use foliage and florals in a loose and unstructured manner. For example, place trailing ivy down the centre of the table and intersperse with different sized candles. Then on each plate or napkin add a couple of loose flowers. Dim your lights, light your candles and you'll have yourself a stunning table.
www.instagram.com/emmaduckworthstylist
Sandra from Vinotopia
A really easy and visually stunning idea, as well as the perfect ice-breaker for parties is a DIY Bellini Bar.
Select the tastiest, freshest and most colourful fruit in season, example mango, raspberry, peach etc for Summer. Puree the fruit with some ice and fill into pretty clear carafes. Have your favourite bubbles chilling in ice buckets ready for pouring - I highly recommend a King Valley Prosecco from the likes of Dal Zotto, Pizzini or Brown Brothers. These guys grow some incredible Prosecco in Northern Victoria! Let your guests go crazy and try their favourite flavour combos.
www.vinotopia.com.au
Melissa from Ashdown and Bee
Add some flavour and colour to a jug of water by adding a few sprigs of mint, fresh berries or some lemon halves. Fill will ice and let it infuse before guests arrive and set on the dinner table for guests to help themselves during the meal.
www.ashdownandbee.com
Lel from The Kit Source
There is no better way than to impress your guests by being incredibly organised. Make sure you've planned your menu, how you're going to serve the food, where your guests will sit, entertainment/music, etc. The more you plan for, the less decision-making and stress you'll have on the day and the more your guests will be at ease."
www.thekitsource.com.au
This feature was originally published in our December 16' Discovery Box mini zine. Learn how you can support local whilst enjoying our delicious Discovery Box and its beautifully crafted mini zine

HERE

#tasteoflocal