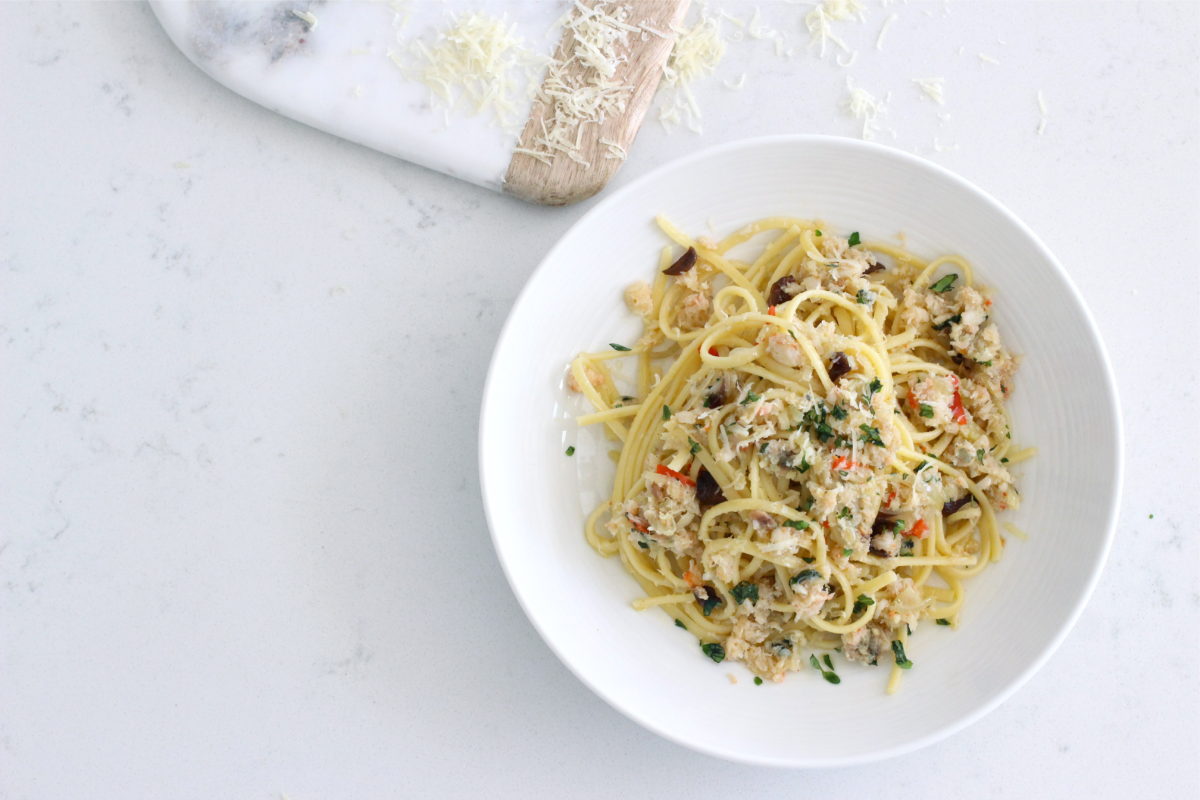 Crab, Black Garlic & Truffle Pasta
This Crab, Black Garlic and Truffle Pasta is perfect for a special occasion or if you're hoping to woo someone.... The combination of sweet tender crab meat and rich, earthy tones from the black garlic and truffle oil is a plate of pure indulgence which only takes 15 mins to make. Just make sure you put a bottle of white wine in the fridge well in advance so it's nice & cold for when you serve! This recipe features the award winning black garlic by Garlicious Grown featured in our December 2016
Discovery Box
.
Crab, Black Garlic & Truffle Pasta
200g dried linguine pasta

1-2 shallots finely chopped

1 -2 cloves garlic, crushed

1 tablespoon butter

1 tablespoon extra virgin olive oil (EVOO)

1 long red chilli, de-seeded, finely chopped

1-2 anchovies roughly chopped

1 cup crab meat (ideally fresh)

2-3

Garlicious Grown b

lack garlic cloves, sliced

Handful of finely chopped parsley

1 tablespoon truffle infused oil
Bring a large pot of salted water to the boil and add the linguine. Cook for approx 10 mins or until al dente.
Whilst the pasta is cooking, melt the butter and EVOO in a pan over a medium heat. Saute the shallots and garlic until softened. Add the chilli and anchovies, cook till fragrant. Reduce heat to low and gently mix through the crab meat, black garlic, parsley and truffle oil.
As soon as the pasta is ready, combine with the crab sauce and serve immediately with a sprinkling of parmesan cheese.
This dish needs no salt but does need a big wine – the flavours are pure umami so an aged chilled Riesling would suit.
Serves 2
As seen in our December 2016 mini zine: