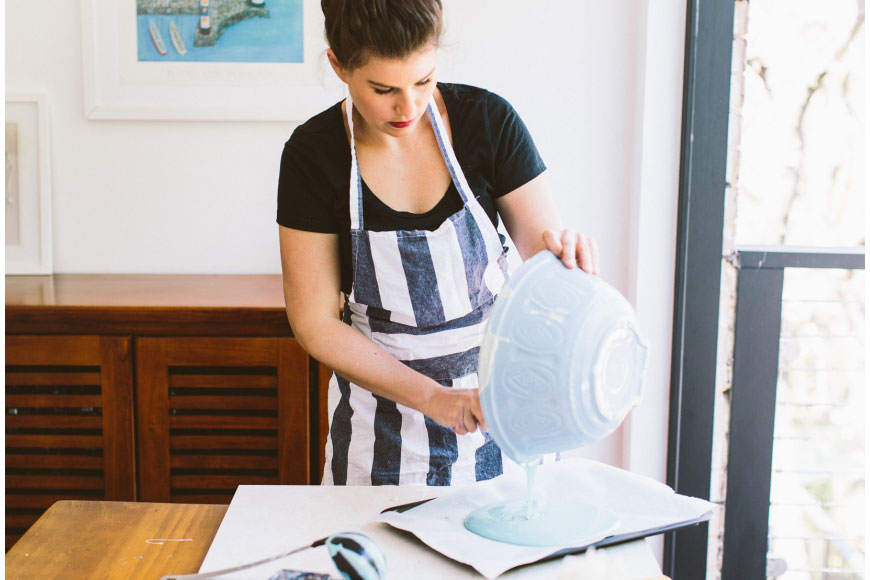 Meet The Locals - Winnow Chocolates
Winnow Chocolates, by Sydney-based chocolatier Amanda McKeith, create the most colourful and creative couverture chocolate.
In this interview, Amanda shares with us how the name 'Winnow' is actually derived from the chocolate making process, the one thing she couldn't work without and what her big goals for 2019 + more!
Winnow Chocolate 'Pavlova Bar' is featured in our Dec/Jan 18'
Discovery Box
.
Image: Docksidegroup
What's your food philosophy?
Everything in moderation.
What was your inspiration behind starting Winnow Chocolates (and its name)?
The name Winnow is derived from an essential part of the chocolate making process during which a winnowing machine is used to remove the outer husk from the cocoa beans. The winnowing machine cracks the roasted cocoa beans into pieces of cocoa meat and husk, blowing and discarding the outer husk, and leaving what are known as cocoa nibs. The nibs are then ready to continue on their journey to couverture chocolate.
I was initially inspired to create a delicious and beautiful wedding favour option and the business grew from there.
As a small batch producer, what's the most challenging aspect to your job?
Managing the competing demands of the business. The list of tasks is never ending. But this is also one of the things that keeps the business interesting!
And the most rewarding?
Having the ability to create unique products, tailored to suit specific themes, events or designs.
If we looked inside your fridge what would we find?
A lot of fresh fruit and veggies! Need to balance out all that chocolate.
What's your favourite season for food and why?
I love Summer for fresh salads, cherries and stone fruit. And of course for the amazing beach weather!
What advice would you give to someone who's considering launching their own food business?
Research, plan and test your products with people whose opinion you trust.
What is one thing you couldn't work without?
Our marble benches on which we do the hand-tempering process.
Not only are your flavour combinations incredibly creative, but your designs are too. Can you talk us through your process of developing new products and where you get your inspiration from?
My inspiration comes from everywhere! I love design, travel and interiors and draw a lot of inspiration from these. I also really enjoy collaborating with people who are excelling in their field like Shannon from Typoflora, with whom we have created some of our most popular products.
What are your BIG goals for 2019?
Continuing to create beautiful and delicious products is our ongoing goal. We're always looking to collaborate with local designers and businesses to create bespoke products. And of course continuing to develop unique flavour combinations.
If you weren't a food producer, what would you be doing?
Probably something design related.
What would your ultimate last supper be?
Delicious french cheese and antipasto; roast veggies; salmon; salad; and a lemon curd tart with vanilla ice cream to finish.
To discover more and connect with Winnow Chocolates click below:
Website: www.winnowchocolates.com
Instagram: www.instagram.com/winnowchocolates
Facebook:
www.facebook.com/winnowchocolates