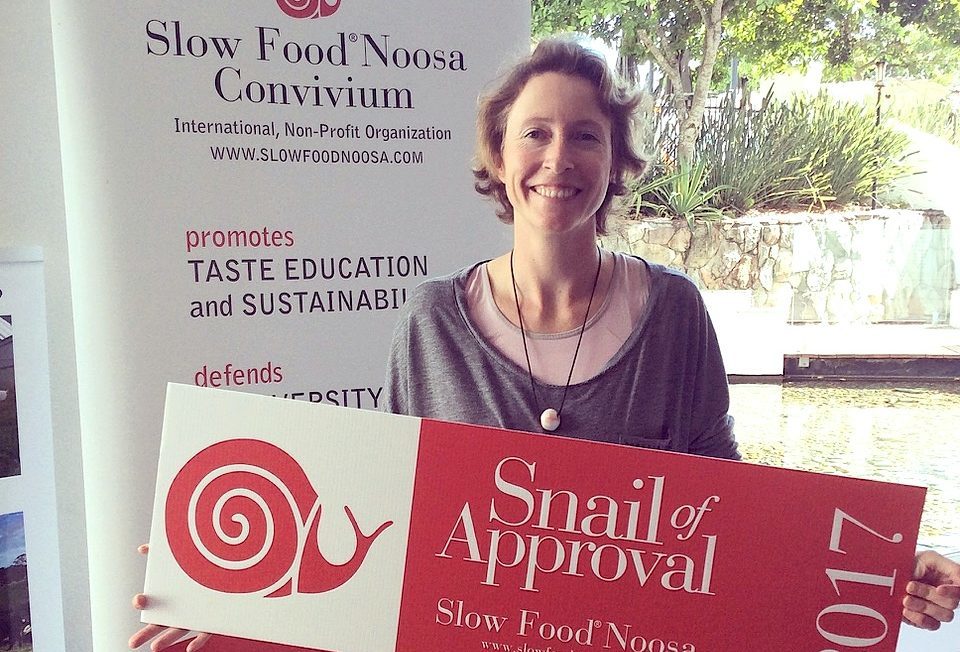 Meet The Locals - Ugly Duck Preserves
Ugly Duck Preserves is a boutique food business creating delicious preserves based in Brisbane. They work in small batches with 100% Australian grown, seasonal produce, most of which is sourced between Stanthorpe and Gympie in Queensland.
Founder, Michelle Mascher, shares with us her incredibly inspiring journey and ethos behind starting Ugly Duck Preserves, what she'd be if she wasn't a food producer and her well deserved list of biggest achievements to date. Their beautiful quince paste made from spray free quinces in Stanthorpe featured inside our Dec/Jan
Discovery Box
.
What's your food philosophy?
Simple, local, fresh, clean. And I believe we should judge fresh produce by taste – not looks.
What inspired you to start Ugly Duck Preserves (and its name)?
I'm a very keen fruit and vegetable gardener and I went on a lot of farm visits. Speaking to many local farmers opened my eyes to their common problem of wasting fresh produce simply because it wasn't to standard size, shape or colour or due to an oversupply. I couldn't believe that all this locally grown food did not get utilised by anyone simply because it was considered "ugly" and it deeply upset me. As a gardener you know that the produce you grow doesn't always look perfect but it does taste just amazing! Once I knew about this issue I could not stop thinking about it and I had to do something. My family had always made jams from fruit my grandparents grew on their dairy farm in Germany. I'm a passionate cook and I love to eat, especially sweets - so I decided to start Ugly Duck Preserves as a means to fight food waste.
What's your first memory in the kitchen?
I grew up in a food obsessed family. Cooking from scratch with home grown ingredients was all I ever knew. I guess one of my first food memories would be foraging for mushrooms in a local forest with my parents and cooking them up with lots of butter for our dinner.
What does a typical day look like for you?
I'm not a person who enjoys routine and structure so my days are pretty free flowing and some might say, chaotic. I do cook twice a week in my commercial kitchen, the other days are spent labelling, packing orders, doing my social media, sourcing fresh produce and working on new recipes.
As a small batch producer, what's the most challenging aspect to your job?
My philosophy of working with locally grown, fresh but "ugly" produce means I have to be very flexible about which fruit and vegetable are available. Ugly Duck Preserves was created as a force against food waste, this means my recipes are seasonal and managing my stock levels can be a bit tricky.
And the most rewarding?
I get a big smile on my face knowing that local farmers can sell more of their fresh produce because I use it in my cooking.
If you weren't a producer what would you be?
A food photographer. I'm a very visual person and I could spend all day flicking threw food magazines and cook books.
What's your favourite season for food and why?
Late spring, it's when QLD grown stone fruit come back and I have to hold myself back from creating too many new recipes
What's one thing you couldn't work without?
Sugar – don't shoot me
What's been your biggest achievement to date with Ugly Duck Preserves?
I have sent 5 products to the Sydney Royal Fine Food Show this year and all 5 were awarded a medal. I'm really proud about this achievement because it shows that so called "ugly" produce should not be wasted. It does taste beautiful and we have to give it more respect. I received:
Gold, Nectarine Turmeric Jam
Silver, Beetroot Rhubarb Relish
Silver, Ruby Grapefruit Marmalade
Silver, Quince Paste
Bronze, Pear Pink Pepper Paste
What are your BIG goals for 2018?
I'd like to team up with distribution companies all over Australia and establish Ugly Duck Preserves as a premium quality brand. I'd also like to do more on stage cooking demonstrations and teach people about preserving and fighting food waste.
What would your ultimate last supper be?
My mums "Spitzbuben", a shortbread cookie sandwich stuck together with a tart jam. It's a traditional German Christmas cookie.
To discover more and connect with Ugly Duck Preserves click below:
Website:
www.uglyduckpreserves.com
Instagram:
www.instagram.com/uglyduckpreserves
Facebook:
www.facebook.com/uglyduckpreserves