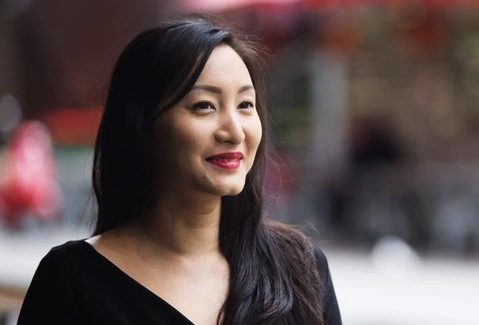 Meet The Locals - Wondersnack Co
The Wondersnack Co. exists to bring joy, fun and a spirit of adventure and wonder into snacking. Their award-winning gourmet bar snacks are made in small batches using real ingredients, not flavourings. Where animal products are used, they make sure that they come from ethical and high-welfare local farms. It's all flavour, no junk.
Founder, Christy Loekito, shares with us the real challenges of being a small batch producer, what she couldn't work without and gives advice to those who may be wanting to start their own food business. The Wondersnack Co range was featured in our Dec/Jan
Discovery Box
.
What's your food philosophy?
That food should always taste good! I've always been a firm believer that eating should be an act of pleasure. There is a time and place for all kinds of food; from greasy burgers and fries to ancient grain salads- as long as they taste great, I love them all!
What inspired you to start The Wondersnack Co?
It was the lack of good savoury snacking options.
When I started the business in 2012, I simply couldn't find savoury snacks with interesting flavours that I wanted to eat; the nuts selection was mostly either raw, or replete with similar boring flavours in different packaging. It was very uninspiring. On the other hand, the sweet snack side of things was well catered for in terms of handmade chocolates, artisan cookies etc., and that was when the idea of creating a small batch snack business came about.
As a small batch producer, what's the most challenging aspect to your job?
Where do I start! Scaling was really hard. A few years back, I knew I had to move production to a contract manufacturer as it was taking up too much of my time, and it was impacting the growth of the business. Due to my insistence on keeping the small batch aspect, as well as keeping our recipes exactly the way they are (no numbers, additives, or food processing nasties), it took us a year to find a manufacturer who would work with us.
Right now, the challenges are more about filling the gaps of where we currently are, and where I see the business in the next 5 years.
And the most rewarding?
Being able to create something that is meaningful. From the start, one of the things that have kept me going is the look on people's faces when they taste our products for the first time. It goes back to my philosophy that everything we eat should taste good. I also wanted to prove that we can make packaged snack products with good, quality ingredients at scale, and that people would appreciate the difference, which they do.
If we looked inside your fridge what would we find?
Various seasonal fruits (currently there's heaps of mangoes and strawberries), milk, eggs, butter, various condiments and pickles (my husband is a pickle fanatic), as well as any ingredients we'll be cooking with that night. And leftovers, which I like to eat for lunch.
What's one thing you couldn't work without?
My Apple Macbook! Literally.
What's your favourite season for food and why?
While I love summer for its warm weather and summer fruits, my favourite season for food has to be autumn. It's when the best things- like figs, quinces, and chestnuts, among others- come into season. With the cooler weather, it is also the best time to get back into cooking, baking, and roasting..
What advice would you give to someone who's considering launching their own food business?
It will take time. You will doubt yourself, many times over. Pivot, persist, and work with great people who share and can support your vision.
What are your BIG goals for 2018?
Securing distribution nationally, starting an export arm, and launching our new packaging which has been almost a year in the making!
What's your choice of tipple to have alongside your premium bar snacks?
Surprise reveal: I'm allergic to most alcoholic drinks. I like the taste of an old-fashioned but I can only have one or two sips. In saying that, I recently learnt that I could drink Four Pillars Gin and Sinkonah tonic without getting a reaction, so I am going to experiment in that direction a bit!
What would your ultimate last supper be?
I refuse to be confined to one meal, so it would have to be a multi-course, all day affair. I'll gather my family and closest friends, and start off in the morning with a yum cha breakfast- congee with preserved egg, fluffy steamed pork buns, and all the traditional Chinese breakfast trimmings.
While I am Melbourne-based, I have been visiting Sydney a bit more this year, and have fallen in love with some of its restaurants. So for lunch, we'll be heading to ACME in Rushcutter Bay, followed by afternoon tea at The Grounds in the City. Then we'll head off to Restaurant Hubert for dinner and order every item on their delicious and decadent French menu, and eat and laugh the night away, 3 levels deep underground.
To discover more and connect with The Wondersnack Co click below:
Website:
www.wondersnack.com.au
Instagram:
www.instagram.com/wondersnackco
Facebook:
www.facebook.com/thewondersnackco