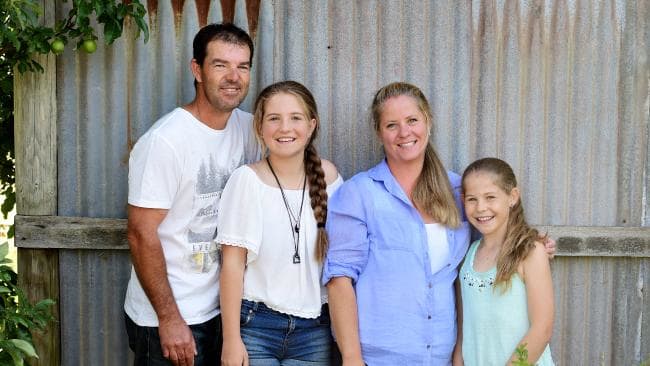 Meet The Locals - Springmount Fine Foods
Primarily a producer of black garlic, family-run Springmount Fine Foods were inspired to create other complimentary gourmet foods that also work perfectly on cheese boards after a bumper crop of plums and apples. Handcrafted in small batches, the majority of the main ingredients are grown on their property in Springmount, assuring quality is at its very best.
In this interview, Carmel shares with us their simple yet beautiful food philosophy, the challenges of being a small batch producer and their favourite season for food +more!
Springmount Fine Foods 'Apple, Lime & Black Pepper Paste' is featured in our Dec/Jan 18'
Discovery Box
.
Image: The Weekly Times Now
What's your food philosophy?
We are passionate about growing as much of our fruit, veggies and meat as we can, but if not, it needs to have low food miles. We also believe that food should always be presented beautifully.
What was your inspiration behind starting Springmount Fine Foods?
We wanted to make a living out of our land, but we wanted to do something that was unique and not mainstream, so after discovering Black Garlic in 2014, I threw in my job, bought an oven and started to try to make this amazing delicacy. From there our business has grown to include a range of other gourmet products.
Can you tell us a little about the region you farm in and how this influences your range of products and flavours?
We are so fortunate to be in the wonderful Daylesford region which is known for its gourmet restaurants, spas and incredible local produce. We have created our range to meet this high end market by producing unique products and sophisticated flavours.
As a small batch producer, what's the most challenging aspect to your job?
Keeping up with customer demand as well as the logistics of getting our products far and wide.
And the most rewarding?
Being able to meet and create relationships with our customers.
If we looked inside your fridge what would we find?
Ha Ha - would you believe 11 dozen eggs at the moment?! Too many chooks and not enough neighbours to give them all away to!!
What's your favourite season for food and why?
It would have to be summer when the orchard is full of fruit, the berries are in abundance and the tomatoes are perfectly ripe. There is nothing better than going for a wander around the property and being able to pick a handful of fresh produce and eat it right on the spot.
What is one thing you couldn't work without?
Each other. We both have such different skills in this business so we really wouldn't be able to exist without each other.
What are your BIG goals for 2019?
We have just finished building a commercial kitchen on our property, so we are ready to upscale this business and spread our distribution considerably in 2019.
If you weren't a food producer, what would you be doing?
Probably going crazy stuck in a flourescently lit office dreaming of escaping to a job where we could be out in the sunshine.
What advice would you give to someone whose considering launching their own food business?
I remember talking to a small artisanal producer of jams and relishes about 5 years before we began Springmount Fine Foods. They warned me that it is so much harder and more complex to produce products on a small commercial scale than you ever imagine and that you work 7 days a week for most parts of the year. Back then, I didn't really believe them……………. turns out they were so right! So yeah, if someone wanted to launch a food manufacturing business, I would suggest they ask themselves if they are totally passionate and prepared to fully commit to making it work.
What would your ultimate last supper be?
A cheeseplatter of course!
To discover more and connect with Springmount Fine Foods click below:
Website: www.springmountfinefoods.com.au
Instagram: www.instagram.com/springmount_fine_foods
Facebook:
www.facebook.com/springmountfinefoods