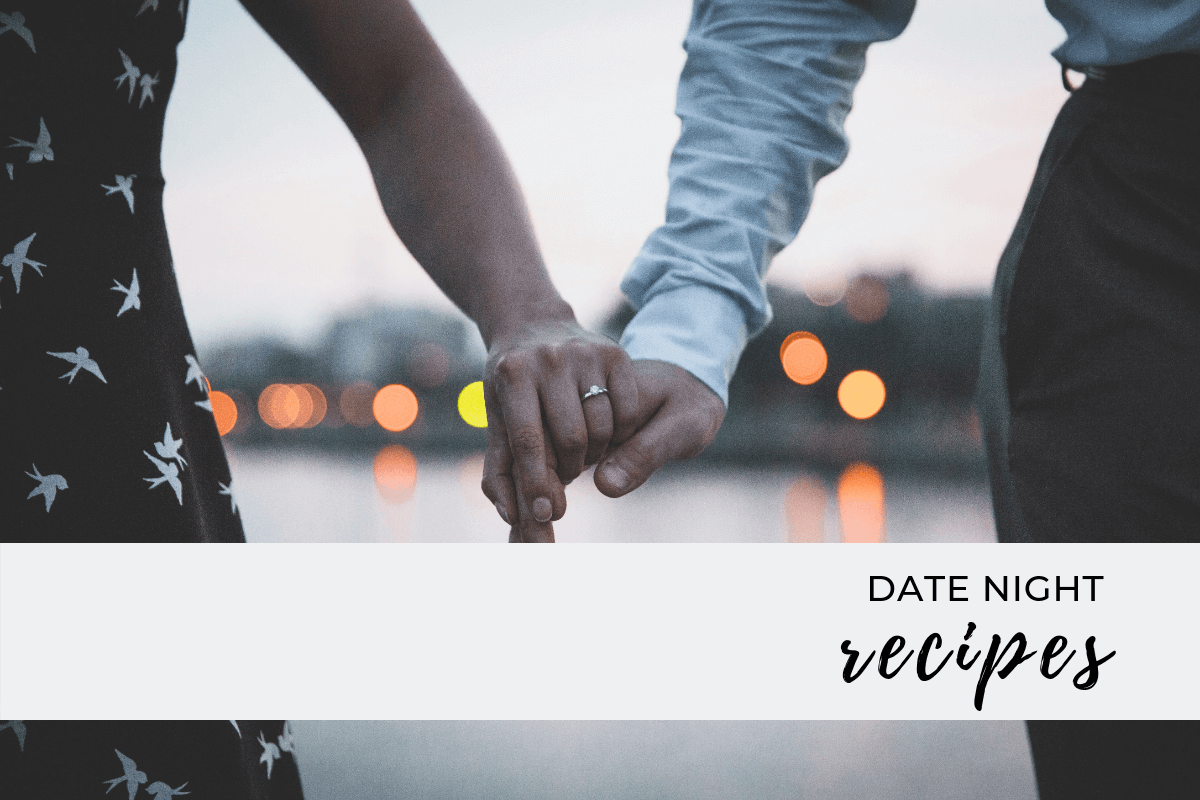 3 Delicious Date Night Recipes
Nothing says "I'm into you" or "I love you" more than a home cooked delicious dinner.
To help woo your date, we've pulled together 3 impressive date night recipes - choose between 2 mains and 1 decadent dessert. Now all you have to do is light the candles, create the perfect playlist on Spotify (Michael Buble style!) and switch off your phone.
Enjoy lovers!
Date Night Recipes
One //

Tacos De Cochinita Pibil (Pulled Pork Tacos)
Impress your date with a slow cooked, melt in your mouth pulled pork taco. Although simple to prepare, this dish takes time, so plan ahead! Why not block out the afternoon and make it together? It will give you the chance to properly catch up or get to know each other...depending on where you're relationship is at ;)
Ingredients:
8
La Tortilleria
corn tortillas 1kg free-range pork shoulder or leg
Marinade
100g achiote paste Juice of 2 oranges 3 tbsp white vinegar 2 tsp oregano dried ¼ onion, peeled and quartered 1 garlic clove Salt to taste
Garnish
1 habanero chilli, finely diced 3 radishes, finely sliced ½ red onion, finely sliced 60ml lime juice Fresh coriander leaves Salt
Method:
Combine achiote paste, orange juice, white vinegar, oregano, onion and garlic in a blender, adding salt to taste. Rub the marinade over the pork with your hands, ensuring all the meat is covered. Cover and place in the fridge overnight. (Tip: You can cook in the slow cooker immediately after preparing, however note that this impacts flavour - it is worth the wait!). Place the pork and any excess marinade into the slow cooker and submerge with water 2cm above the meat. Cook for 3 to 4 hours on a low setting. If you don't have a slow cooker, place pork in an ovenproof dish and cover with baking paper and foil before cooking at 180C for 2 to 2.5 hours. (Tip: You can tell it's ready if you squeeze the meat and it falls apart). While the meat is cooking, prepare the garnish ingredients by combining the habaneros, radish, red onion, and lime juice. Season to taste. Set aside and allow to rest while the meat cooks. Remove the cooked pork from the liquid and place into a large bowl. Shred the meat using two forks. Add 3-4 spoons of the cooking liquid and stir through the shredded pork. Heat your tortillas on a hot dry frying pan until steam rises and they're hot and floppy, about 10 seconds either side. Wrap them in a thick cloth or aluminium foil as you go to keep them warm. Place pork onto each tortilla, topped with the garnish mix and fresh coriander leaves. Serves 2-4 with lots of lovely extra pork for leftovers :)
Recipe courtesy of La Tortilleria
Two // Crab, Black Garlic & Truffle Pasta
This recipe is a little more luxe but can be on the table within 30 mins, perfect for a mid-week date. Think Lady and the Tramp spaghetti scene but without the worry of tomato sauce or a meatball falling in your lap.
Ingredients
200g dried linguine pasta 1-2 shallots finely chopped 1 -2 cloves garlic, crushed 1 tablespoon butter 1 tablespoon extra virgin olive oil (EVOO) 1 long red chilli, de-seeded, finely chopped 1-2 anchovies roughly chopped 1 cup crab meat (ideally fresh) 2-3
Garlicious Grown
black garlic cloves, sliced Handful of finely chopped parsley 1 tablespoon truffle infused oil
Method
Bring a large pot of salted water to the boil and add the linguine. Cook for approx 10 mins or until al dente. Whilst the pasta is cooking, melt the butter and EVOO in a pan over a medium heat. Saute the shallots and garlic until softened. Add the chilli and anchovies, cook till fragrant. Reduce heat to low and gently mix through the crab meat, black garlic, parsley and truffle oil. As soon as the pasta is ready, combine with the crab sauce and serve immediately with a small sprinkling of parmesan cheese. This dish doesn't need much seasoning of salt but does need a big wine – the flavours are pure umami so an aged chilled Riesling would suit. Serves 2.
Recipe courtesy of Garlicious Grown.
Three // Chocolate Mousse
And of course the perfect date night dinner has to end with chocolate. This recipe was shared with us by MasterChef contestant Arum Nixon. Arum says "Simple recipes like this were a lifeline on MasterChef for those times when you need to pull something together with limited ingredients or time." And we're sure this is going to be a lifeline for you to woo your date and finish the night on a high!
Ingredients:
150g good quality dark chocolate, broken into pieces 200ml thickened cream 1 tbs light extra virgin olive oil (optional) A few flakes of
Rivertown Trading Smokehouse
Smoked Sea Salt (substitute with other quality smoked salt flakes or plain sea salt flakes)
Method:
Place the chocolate in a bowl standing over a deep saucepan/pot of simmering water. Turn the heat off the saucepan and allow the chocolate to gently melt, stirring occasionally. Once the chocolate is completely melted, transfer to another bowl and allow to cool. Once cool, stir through the olive oil. When the chocolate is almost cool, place the cream in a large bowl with plenty of room, and whisk to soft peaks. Take a quarter of the cream, and carefully fold it through the chocolate. Once fully combined, add another quarter and fold through, then repeat with the rest. To serve, scoop out a spoon (or two) of the mousse, and sprinkle a few salt flakes on top.
Tips:
-Water is chocolate's number 1 enemy. It's really important that you don't get any in the bowl when melting the chocolate - so make sure the bowl is completely dry, and that the water isn't boiling too vigorously so it might splash. -Like with many simple recipes, it's all in the process. Make sure the chocolate is cooled to room temperature before folding into the cream, otherwise it'll split. And when you're folding the cream, do so carefully with a spatula, to avoid knocking the air out of the mixture. -Adding a small amount of the cream to the chocolate at first helps to bring it down in temperature without setting straight away. If you add it all at once, the chocolate may set before it's incorporated, resulting in a grainy mousse. Believe me, I know - I've done this before trying to save time! -The olive oil gives a nice smooth silky texture, but it still works well without it. You can also use flavoured oils if you have them. -Because this mousse is so simple, it won't hold for very long - so make it fresh and use straight away. -To get a nice, smooth, glossy scoop of mousse, dip the spoon or an ice cream scoop in warm water first.
Recipe courtesy of Arum Nixon.
Looking for a love(ly) gift for your one and only? Check out the delicious Discovery Gift Box and Packages - a premium, 100% Australian made gourmet experience.