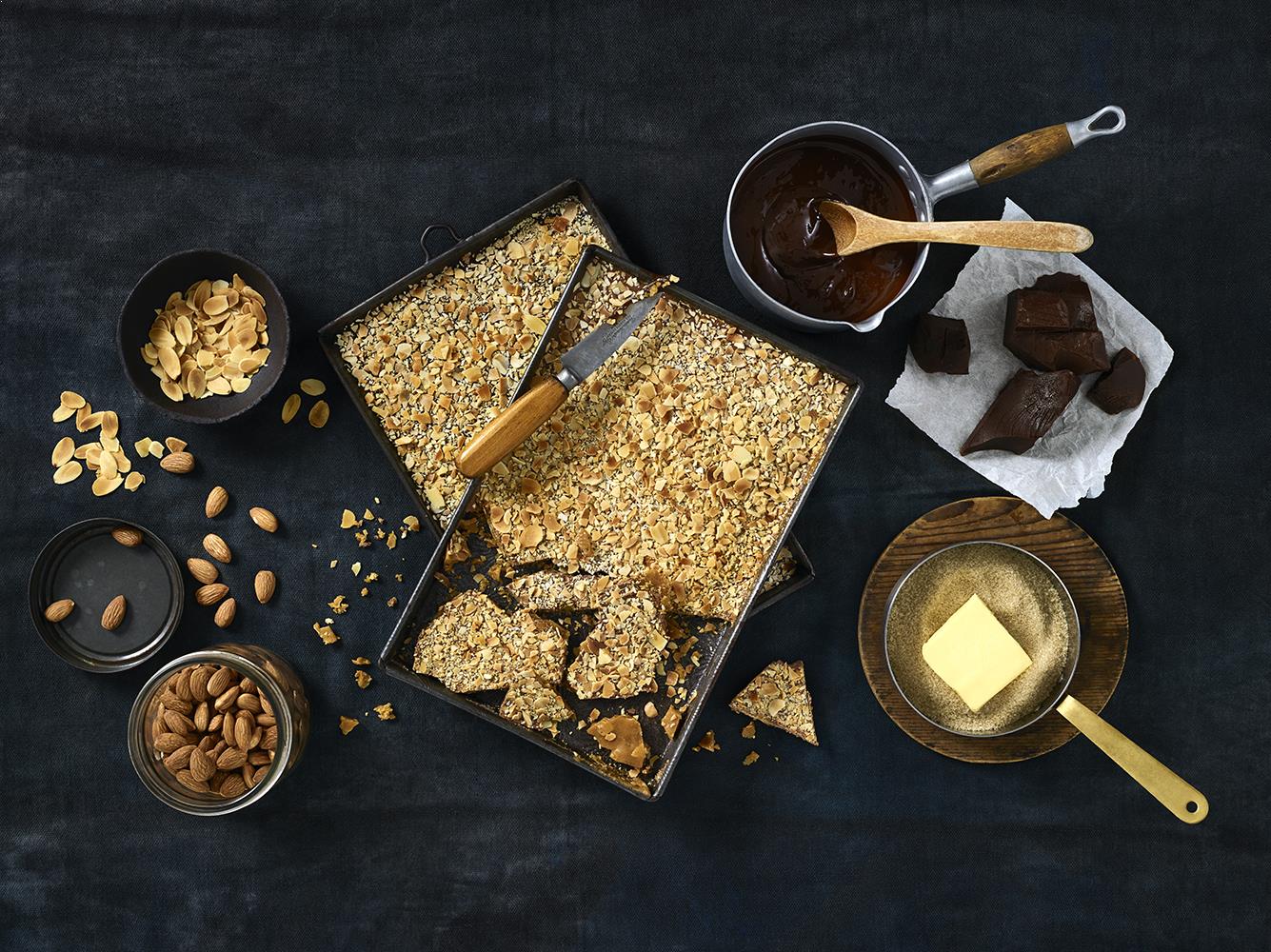 Meet The Locals - Poetry Fine Foods
Like the flavour of toffee but don't like the hard chewy kind of stuff. Well, you HAVE to try this crisp buttercrunch toffee by Poetry Fine Foods!
Poetry Fine Foods are lovingly handmade using premium ingredients, including the finest Belgian couverture chocolate, non GMO Australian corn, and locally grown Australian almonds and pecans. The inspiration came from an overseas holiday where Kim, the founder, experienced eating "amazing buttercrunch toffee".
In this interview, Kim shares with us the best advice she was given when starting out, what the most challenging and rewarding parts of her job are plus more. Enjoy!
Poetry Find Foods 'Buttercrunch Toffee Crumble' was featured in the August 17'
Discovery Box
.
What's your food philosophy?
Our food philosophy is about quality and passion. To us food should be an experience and always ethically sourced.
What was your inspiration behind starting Poetry Fine Foods (and its name)?
My inspiration for "Poetry" began on a trip overseas. While on holiday, I came across some amazing "buttercrunch toffee", and my perception about toffee changed forever. Upon my return I could not stop thinking about these sweet indulgences. Unable to find anything like it, I began experimenting in my home kitchen until I produced the most delicious crisp toffee you will ever taste! And so Poetry Fine Foods was born.
And the name.. We believe "Poetry" is food for the soul, so what could be a more perfect name really ?
What's the best piece of business advice you were given when starting out?
Just love what you do, and success will follow.
What's your first memory in the kitchen?
Baking with my mom.
As a small batch producer, what's the most challenging aspect to your job?
I would have to say the frustration of not being able to produce our products fast enough.
And the most rewarding?
The most incredible positive feedback we get, and seeing the smile on people's faces when they taste our confections.
What's been your biggest achievement to date with Poetry Fine Foods?
The amazing reviews and feedback we receive on a constant basis. Also having the opportunity to collaborate with some amazing businesses along our journey.
How do you 'switch off' from your business?
I don't really ever switch off..
What would your ultimate last supper be?
Bouillabaisse and a good bottle of Chardonnay. I cannot forget dessert, my Mom's amazing creme caramel.
To discover more and connect with Poetry Fine Foods click below:
Website:
www.poetryfinefoods.com.au
Instagram:
www.instagram.com/poetryfinefoods
Facebook:
www.facebook.com/poetryfinefoods