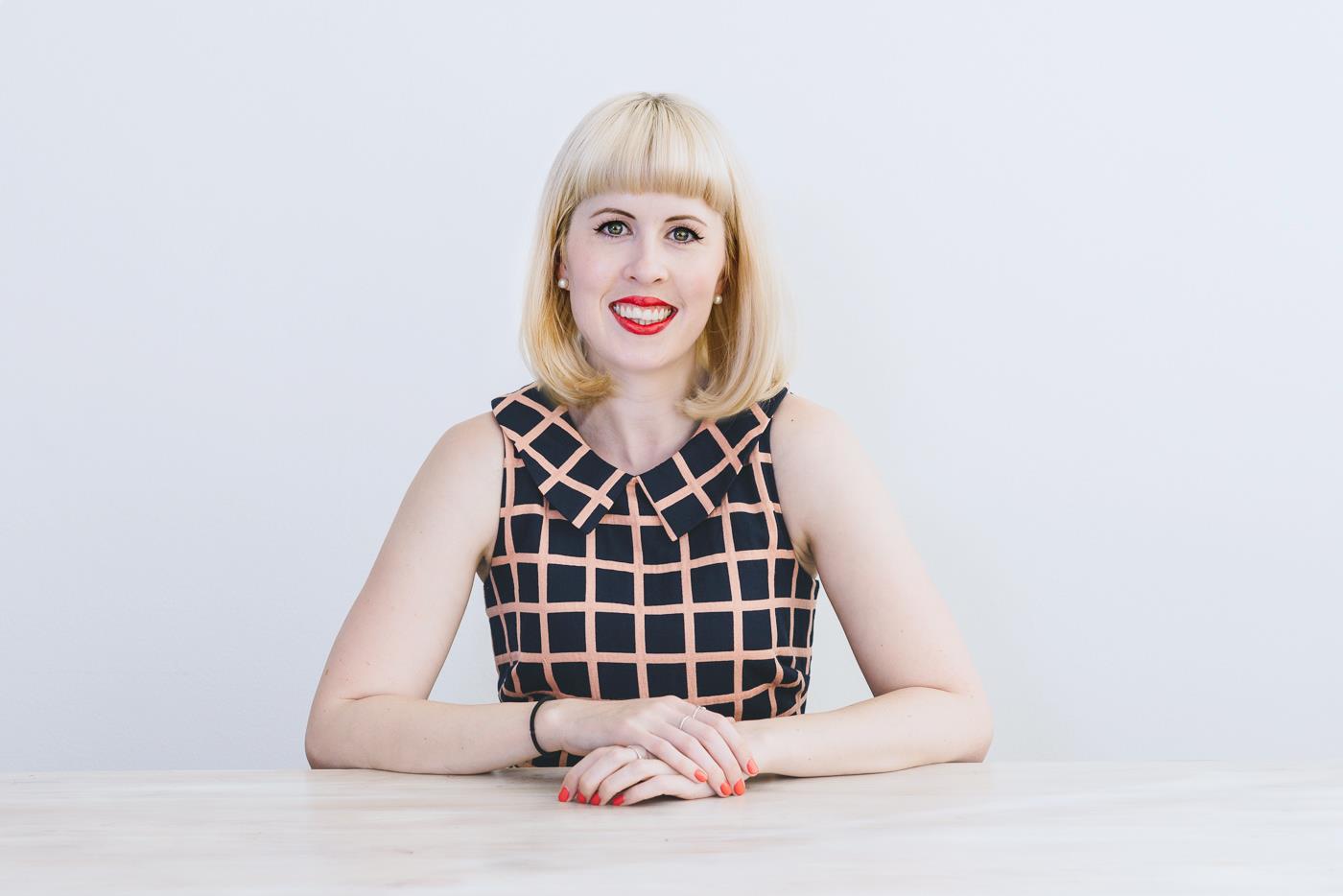 Friday Foodie In Focus - Love Swah
It's been awhile since we've done a Friday Foodie In Focus so we're incredibly excited to bring you a super sweet one today ;) (especially as her No Bake Mini Smores Cups were such a hit on our blog last week). Meet Sarah Shrapnel, founder of the hugely successful blog Love Swah and as I like to refer to her, the Queen B of dessert blogs in Australia.
Sarah – better known as Swah – is a dessert-loving graphic designer, blogger and master baker from Sydney. Her blog, Love Swah, is dedicated to celebrating life's simple pleasures. Swah hopes to inspire her readers or simply make them smile with her love for graphic design, travel, baking tips and delicious dessert recipes. Love Swah's uber chic aesthetics and creative recipes are due to the fact that Sarah is a working graphic designer, something that aids her creativity. In this interview we learn more about her food philosophy, whom she admires, what's in her fridge and some smart tips for anyone who's looking to start a blog.
What's your food philosophy?
I believe in eating joyfully, ethically, and in moderation. I've been consciously reducing my meat intake recently and only buying organic, locally sourced meat as a treat. My partner and I love our weekly shop to Harris Farm and we raid the ugly vegetable and fruit section - we get so much amazing produce for a bargain! I try and steer clear of diets and enjoy everything in moderation. I eat healthily most of the time, but never say no to a burger or home baked treat! Food brings me so much happiness it seems wrong to deprive myself.
What was your inspiration for starting your blog Love Swah?
I was working a job that was incredibly boring, and baking at night and on weekends. Love Swah started off as a creative outlet to post my favourite recipes, share tips on travel and discuss my experiences as I retrained as a graphic designer at university. It's now been nearly 7 years and Love Swah has become a big part of my job and life. I have an agent, Bloggerati, which represents the business side of my blog, and I love partnering up with brands to create great content!
What advice would you give someone who's considering starting a blog today?
The blogging sphere has changed immensely since I started 7 years ago. All the new bloggers are entering the space with business plans, professional photos and content schedules - how I wish I knew half of that when I started! Because the market is so saturated, you really need a good point of difference. Make sure you blog about something you're passionate about so it doesn't become a chore, and persist. Bloggers rarely make it big overnight. It took me years of hard, unpaid work before I started getting big jobs!
What's your first memory in the kitchen?
My mum got my sister and I involved in baking from an early age and she encouraged us to be creative in the kitchen. I have fond memories of us all creating and decorating crudely formed cookies and licking melted chocolate off our fingers. My parents are both great cooks and I know that has influenced my passion for food to this day.
What's your biggest achievement to date with Love Swah?
Travelling to Dubai with Bloggerati was absolutely incredible - I got to eat my way around town and experience all that this amazing city had to offer. I've also been incredibly fortunate to work with brands I love such as KitchenAid, CSR Sugar, eBay and Qantas, and my blog has created a lot of freelancing photography and writing opportunities which really is the dream job!
Name a person whom you look up to or admire?
I love Nigella Lawson and her philosophy towards eating. She's not afraid of bold flavours, decadent recipes and is shameless about her obsession with food. She is clearly my spirit animal! I have a stack of her cookbooks which I always fall back on when I need a bit of inspiration, and I love that her unique voice is ever-present throughout the recipes.
Favourite season for food?
I love Spring - after months of heavy, comforting food throughout Winter, the abundance of fresh, seasonal vegetables and fruit get me inspired and motivate me to eat a little lighter.
If we looked inside your fridge what would we find?
Leftover risotto, goat yoghurt, rice milk (hooray for my newly-acquired lactose intolerance), heaps of ugly vegetables from Harris Farm, an organic chicken, kimchi (it makes any meal taste even better) and free range eggs.
What would your ultimate last supper be?
To start it would have to be the Malted Rye Bread and homemade smoked butter from Biota Dining. For main, my Dad's roast lamb with garlic and rosemary potatoes with a bottle of wine from his vineyard,
Colmar Estate
. And to finish off, the Cremino al Cioccolato from A Tavola and a batch of my
Brown Butter Choc Chip Cookies
(it's my last supper, surely I can have 2 desserts?!)
To discover more and connect with Love Swah click below:
Website:
www.loveswah.com
Instagram:
www.instagram.com/loveswah
Facebook:
www.facebook.com/loveswah