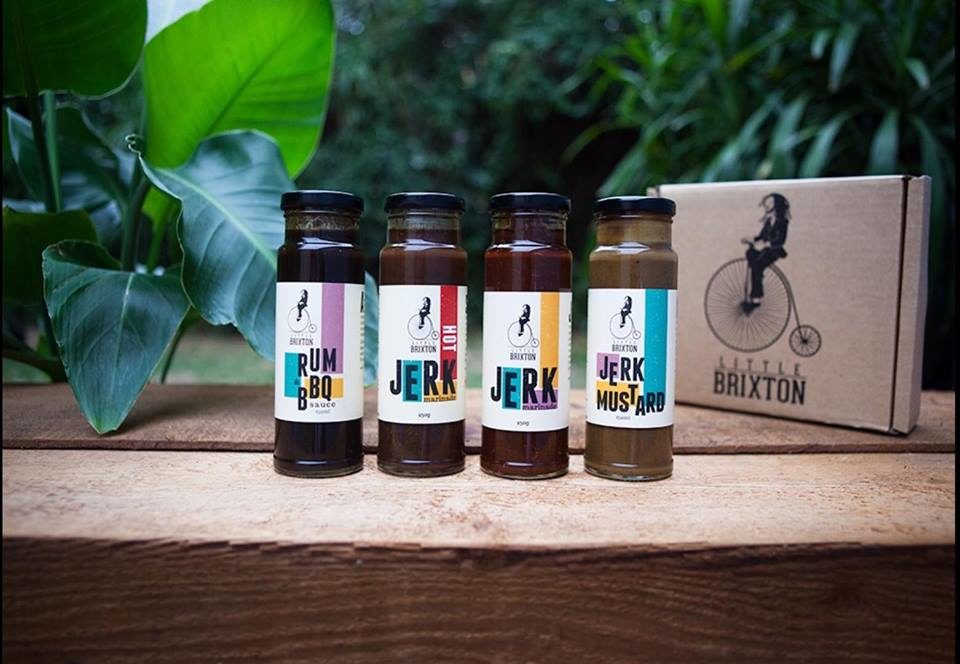 Meet The Locals - Little Brixton
Formed by a husband and wife team who were desperate to bring back the taste of childhood from London, Little Brixton is all about finding a space in Australian multi-cultural cities and neighbourhoods for a bit of Caribbean culture.
Set in a time during the 60's and 70's where life was all about fun, love, laughter and good food! Their aim with Little Brixton is to capture that youthful exuberance and loving charm in every gram of Jerk Marinade, Seasoning or Sauce made. Each marinade or sauce has a story, which is connected to a place where co-founder, Richard's parents met in Brixton, South London.
In this interview Richard shares with us the one thing he couldn't work without, what it's like working as a dynamic husband and wife team and describes his ideal last supper (no surprises here ;) ) + more!
Little Brixton Jerk Marinade was featured in our June/July 18'
Discovery Box
.
What's your food philosophy?
My food philosophy is to produce fresh, na
tural products using local ingredients to create great products!
What was the inspiration behind starting Little Brixton?
Moving to Melbourne from London almost 7 years ago now, we couldn't find any Jamaican Jerk sauces or marinades. A 15 minute trip to the shop to find a jerk marinade turned into a 3 hour round trip with no joy, so I thought I would start something myself. My parents are Jamaican, they met in Brixton, London when there was a big West Indian community after the war. I grew up with lots of family and friends always over our house, great food and good times. Now, a little bit of Brixton and that culture is here now so hence the name, Little Brixton
A lot of people would be hesitant to go into business with their partner. As a dynamic husband and wife team, can you share any tips on how to make it work?
I think it's great to go into business with your partner if you each bring something different. Sechelle is on top of the books and driving logistics and it allows me to be more creative.
Do you get to travel back to London much? What do you miss most?
We try and travel back every couple of years. I miss friends and family, that's about it really.
As a small batch producer, what's the most challenging aspect to your job?
Making sure we maintain quality, consistency and customer service… that always comes first.
And the most rewarding?
It's all about the feedback we get, every time someone gives us a compliment or we introduce someone to Jamaican cuisine it feels good.
If we looked inside your fridge what would we find?
Half open marinades and sauces, leftover chicken wings I do on the bbq at least twice a week… there is always something to drink and I always have some sort of new cheese I'm trying.
What is one thing you couldn't work without?
Music… Helps me be creative in the kitchen
What's your favourite season for food and why?
Summer… I spent a lot of years playing cricket, that brings back great memories… Now we are constantly entertaining and having barbecues when we don't have events on.
If you weren't a food producer, what would you be doing?
Helping other people build their business
What are your BIG goals for 2018?
Provide some sort of food offering… Whether it be a food truck or a restaurant
What advice would you give to someone whose considering launching their own food business?
Do it! You'll learn as you go, there is never a right time to start a business… Share what you do there are more people out there going through the same thing than you think and they can help you on your journey.
What would your ultimate last supper be?
Jerk chicken (check out recipe here), Rice and Peas, Macaroni Cheese (with bacon and leek) with a green salad!
To discover more and connect with Little Brixton click below:
Website: www.littlebrixton.com
Instagram: www.instagram.com/littlebrixton
Facebook:
www.facebook.com/LittleBrixton