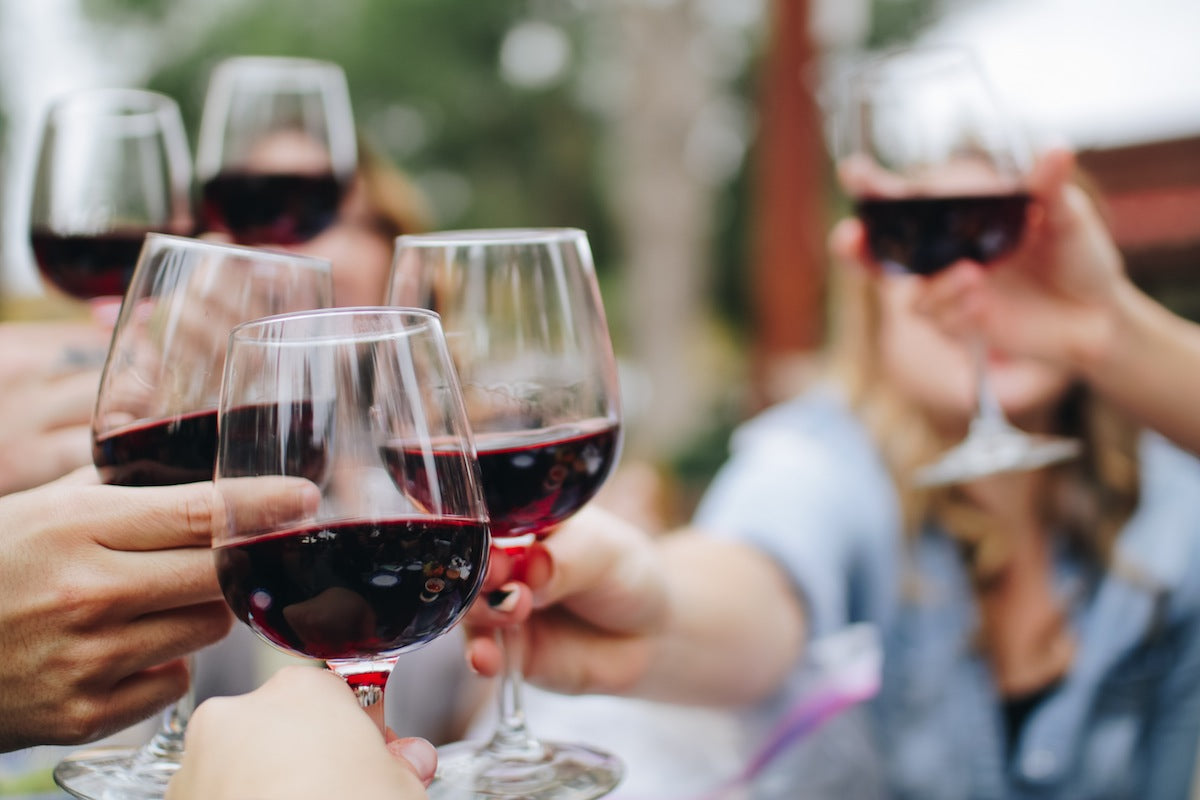 Pairing Wine With Exotic Foods
The coming together of people and places has had no greater impact than at the dining table; the foods we eat and the wines we fill our glasses with is the glorious result of generations of exploration and migration, a celebration of all life has to offer.
Unlike the Western world, cuisines like Japanese, Mexican & Indian did not evolve with wine. Now, however, some of the most interesting wine pairing is happening with these foods, especially the more imaginative the fusion of international cuisines become.
Below are some basic wine pairing recommendations for some of our favourite exotic cuisines.
JAPANESE
Japanese food doesn't necessarily have the massive heat of some Asian cuisines, however, the subtle, often salty sauces and flavourings can be a challenge. Sauvignon Blanc or Pinot Grigio would be good choices for lighter Japanese fare. For those dishes with a hint of sweetness and heat, wines with a bit of residual sugar, like Riesling, should make a good match. To balance the salt and richness of a miso based ramen, a white wine like a Pinot Gris is a great option.
INDIAN
Even with all the different regional cuisines within India, generally the more aromatic wines work best. For whites, try Gewürztraminer, off-dry Riesling or Pinot Gris. A fruity, acidic rosé, would also be a good choice. Fresh reds such as Grenache, a delicate, cool climate Shiraz or a fuller bodied Pinot Noir can work well against the strong, spicy flavors of many Indian dishes.
MEXICAN
Red wines are often a good choice with hearty Mexican food, especially young Zinfandels and Merlots. Pinot Noir can also be a great match. With mole chilli-based sauces (with a hint of chocolate), try a young Cabernet Sauvignon.
Riesling or a light acidic rose are excellent matches for tacos, they work well with both fish and meat based tacos and can stand up to the variety of bold, spicy flavours.
KOREAN
A general rule of thumb for pairing wine with Korean food is to avoid anything too bold or tannic.
For spicier main dishes, a dry, light Riesling or a crisp Sauvignon Blanc is the way to go. Nothing too sweet, fruity, or complex. Korean barbeque dinners are smoky, sweet, and full of flavour, so a bright and simple red wine is your best bet. A lighter Shiraz is also a good choice. You want to avoid anything too complex, heavy, or earthy that will compete with the explosion of flavours in a Korean bbq dinner. You'll often find lots of fish, shellfish, seaweed in traditional Korean dishes. Try a chilled rosé or a dry Sauvignon Blanc for these.
JAMAICAN
Jerk chicken is perhaps the best-known 'quintessential' dish from the greater Caribbean region, generally comprising a combination of allspice, hot peppers and cinnamon, nutmeg, cloves, thyme and garlic. To counteract the spice and warmth in Caribbean food, try to find a wine with a balance between the fruit flavours, sweetness and acidity. Riesling and Pinot Gris are generally safe bets. Look for reds made from grapes that are naturally low in tannins. These include Pinot Noir and Barbera as well as Merlot.
TIP:
Tip: Don't serve white wines too cold. Straight from the fridge will be too cold to release the perfumed aromas and delicate flavours. Let them warm up a few degrees and you'll enjoy the combination of fresh, lifted fruit flavours with your exotic foods.