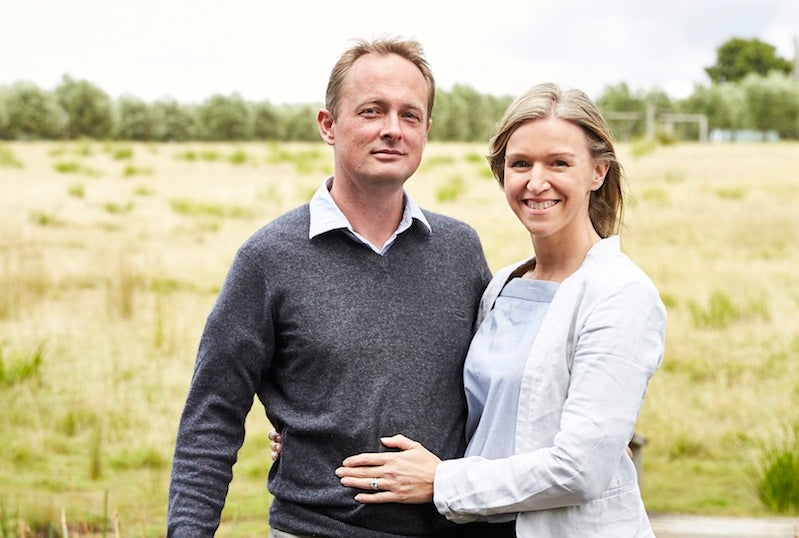 Meet The Locals - Lentara Grove
Lentara Grove is one of Tasmania's oldest olive groves located in the beautiful Tamar Valley. Run by husband and wife team, Martin & Sophie Grace, who lovingly grow and tend a large variety of olives using an all natural philosophy.
Martin shares what a typical day looks like as a olive grove farmer, what's the one (very lovely) thing he couldn't work without and of course his ultimate last supper (which we love asking all our producers). Lentara Grove's extra virgin olive oil was featured in our Dec/Jan
Discovery Box
.
What's your food philosophy?
Our food philosophy is about producing the highest quality, locally sourced, tastiest and healthiest foods, farmed sustainably and ethically.
What inspired you to start Lentara Grove and was farming always your calling?
We both previously had desk jobs but loved the idea of running our own olive grove and everything started from there. In 2015 an established grove - Lentara Grove - came up for sale, offering over 700 mature olive trees on 20 hectares and with established processing facilities on site. We learnt the ropes of olive growing and pressing, and quickly turned our new hobby into a thriving business, diversifying out from olive oil into table olives, olive leaf tea, dukkah and a luxe skincare range featuring our oil as the key ingredient.
Can you tell us a little about the region you farm in?
Our farm is situated in the heart of an amazing wine region located on the western side of the beautiful Tamar River. The same 'terroir (soil, climate, etc)' that delivers world-class wines from the region also delivers world-class olives and olive oil.
What does a typical day look like for you?
Every day is different and comes with its own set of priorities and challenges, whether that be pruning, harvesting, mowing, watering the trees or bottling the oil...we are also expanding the farm to include new olive plantings as well as trial plantings of grapes and pomegranates. Paperwork tends to be saved up for rainy days, as good weather is best spent out in the grove amongst the olive trees, making sure they're performing at their best. At the end of a hard day we love to take a picnic blanket and sit out amongst the olive trees and enjoy a tipple and some antipasto and take a rest.
As a small batch producer, what's the most challenging aspect to your job?
Keeping one step ahead of the task list instead of two steps behind, but at the end of the day you can't be too hard on yourself for not achieving an extremely ambitious task list - Rome wasn't built in a day and there's always another tomorrow.
And the most rewarding?
Seeing the delight on people's faces when they try our products for the first time.
If you weren't a farmer/producer, what would you be?
Very, very bored at my desk job and daydreaming of new opportunities.
What's one thing you couldn't work without?
Sophie, my wife - she's an exceptionally hard worker and helps bring perspective and support to everything we do here.
What's your favourite season for food and why?
Asparagus season - it's short, sweet and magnificent.
What's been your biggest achievement to date with Lentara Grove?
We have achieved so much in the short time we have been here and we are so proud of how far we have taken everything. What is particularly remarkable is that we have been able to push forward in developing new product ranges (which people love) while still finding time to perfect our skills with our core product - extra virgin olive oil (this culminated in a gold medal at the recent Australian International Olive Oil Awards, which is all the more remarkable an achievement given that it was only our second harvest and that we have had so many other distractions). I can't wait to see what happens next.
What would your ultimate last supper be?
A table out in the grove, with trout freshly caught from the dam and cooked over an open grill, mixed greens and herbs picked fresh from our garden, vine-ripened tomatoes served with fresh mozzarella, olives marinated in our special native herb mix and homemade prosciutto. For dessert freshly picked figs, mulberries, blackberries and red and white currants from our garden...all washed down with our homemade wine. Heaven
To discover more and connect with Lentara Grove click below:
Website: www.lentara.com.au
Instagram:
www.instagram.com/lentaragrove
Facebook:
www.facebook.com/lentaragrove