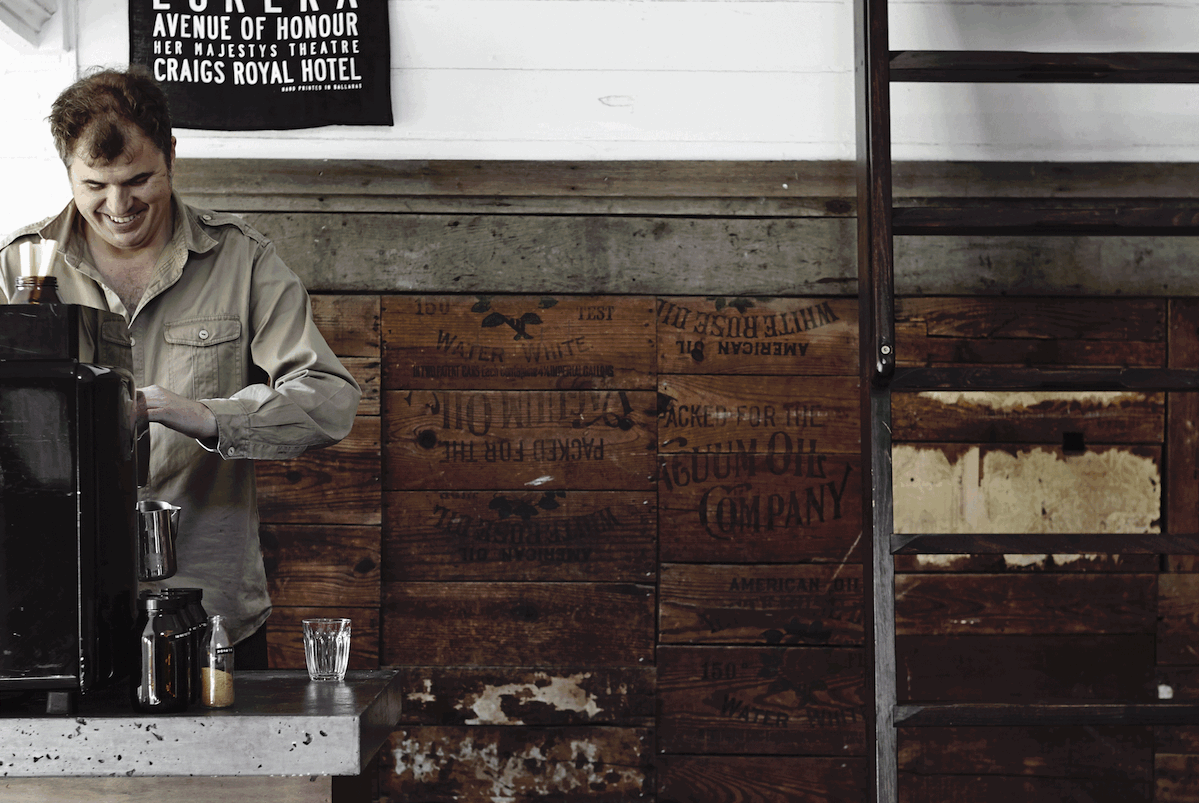 Meet The Locals - Grounded Pleasures
Grounded Pleasures is a family owned business located in Ballarat. Owners Sophie & Craig McKenzie are all about the flavour, and believe that fine cocoa is as complex as fine wine and great coffee.
The Grounded Pleasures range reflects this passion. They process their beans naturally and minimally with care, in order to reveal their best qualities.
Grounded Pleasures believes in giving back and therefore deliver five percent of our profits to sustainable development projects in their grower communities.
In this interview Craig shares with us the difference between mainstream supermarket drinking chocolate and Grounded Pleasures, what the biggest challenges are in being a small batch producer and the inspiring fair trade projects they're involved in.
Grounded Pleasures 'Exquisite Original' was featured in the June 17' Discovery Box.
What's your food philosophy?
Where great flavour and people intersect brings me great joy. Flavour is paramount and my key driving force is sourcing exquisite examples of natural, flavourful products, from great growers mixing and blending them just so and sharing them- this is what gets me out of bed each day, with a smile on my face.
Where and when did your story with making cocoa products begin? What was the inspiration behind creating Grounded Pleasures?
Since childhood, I have been fascinated by flavours and why and how things taste like they do. This evolved into working in the wine industry and then the coffee industry at the time of the 'new' origin coffee movement. I was amazed with the depth and diversity of the coffee offerings. This left me wondering why in most cafes serving great coffee, were they serving crap hot chocolate? So my journey began, searching out amazing origin cocoas that taste more than just chocolate and exhibit the full range and flavour spectrum that great cocoa can have.
Cocoa is the most chemically complex substance that we can taste, with over seven hundred individual chemical compounds that the mouth can enjoy. This is almost double the amount of the next most flavourful substance, coffee, with wine coming a close third. This is how I found the food tribe to which I now belong.
Can you tell us a little about the region you source your cocoa from and why it's so special?
We source our cocoa from two major regions: Ghana and Ecuador. With small amounts from Tanzania. These cocoas exhibit great depth of flavour and complexity. The Ghana cocoa has a delightfully upfront smooth chocolate taste, with a wonderful resonance of dried cherries which echoes in the mouth for an age. The Ecuadorian has a hallmark fruitiness and high notes of great Ecuadorian cocoa. The Tanzanian exhibits an intense butterscotch richness with hints of fruit and roasted hazelnuts.
We know fairtrade and sustainability is important to you. What projects are you involved with?
Where we can, we buy direct from the farmer, mostly through grower co-ops. We give directly to health and education initiatives within our grower communities as well as fund environmental initiatives within these regions. We provide direct feedback to our growers about how their cocoas taste and work with our products, in order to help them improve their growing and processing and make their cocoa taste at it's full potential. This is one of the things that is lacking throughout the cocoa world as many growers have not even seen how their products go to market or even tasted a finished chocolate drink or chocolate bar. These sort of initiatives mean that cocoa growers can get a higher price for their cocoa,giving them and their family a liveable income, so they can concentrate on what they do best, growing better cocoa.
Can you tell us the difference between the kind of mainstream drinking chocolate vs the products you create?
The basis to our drinking chocolate is outstanding, minimally processed origin cocoa and lots of it. We use the minimum amount of sweetening to show off it's delightful high flavour notes. For our flavoured range, we add the finest complementary natural flavours we can find - whether it be Sicilian orange oil, Peppermint oil made by master perfume makers in the South of France, New Guinea vanilla beans, cinnamon sourced from amazing spice farms in Sri Lanka. These are blended just so, no one flavour dominates and they sing a sweet harmony in the mouth. Other products on the market, use inferior cocoa from an indeterminate origin (and not much of it) and fillers such as dairy and thickeners and lots of sugar. This makes for a less than satisfying drinking chocolate experience.
What's your biggest achievement to date with Grounded Pleasures?
Making people happy and sharing the love of good chocolate. Helping build a wonderful community of people who enjoy the simply pleasure of enjoying a cup of great hot chocolate.
As a small batch producer, what's the most rewarding and challenging parts of your job?
See above regarding most rewarding..
Challenging: dealing with the vicissitudes of seasons and changing climates that nature gives you. The good and the sometimes challenging circumstances they can provide.
This can be seen in the world-wide shortage in Vanilla beans, due to the long term drought in the New Guinea highlands, where we source our vanilla beans from an amazing co-op. This coupled with a massive hurricane in Madagascar has not only meant devastation for the growers of this wonderful product, it has also brought on a huge increase in the price and extremely limited availability of one of the World's most beautifully flavoured substances. With this in mind we consider ourselves lucky as we still have a means to put food on our table. To help alleviate this crisis we have made donations to our vanilla growers so they can put food on their table.
What would your ultimate last supper be?
My ultimate last supper would be made with fruit and vegetables from our own wonderful garden, accompanied with self caught yabbies plus a wheel of truffled brie made using truffles from a local farm and washed down with some of the beautiful local wines of the Ballarat & Pyrenees region. Shared with my family and good friends.
To discover more and connect with Grounded Pleasures click below:
Website: www.groundedpleasures.com.au
Instagram
:
www.instagram.com/groundedpleasures
Facebook:
www.facebook.com/groundedpleasures
Pinterest:
www.pinterest.com