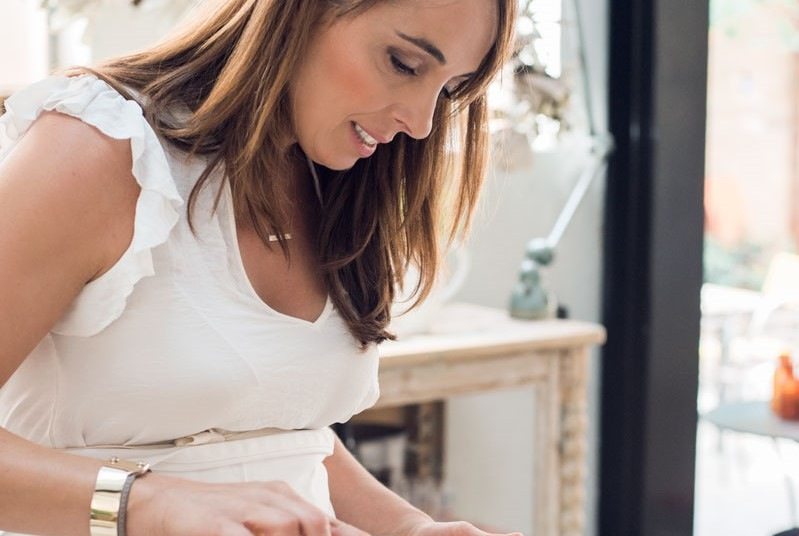 Meet The Locals - From Basque With Love
Originally from Basque country (a region bordering Spain & France)
founder Susana Corcoba
started From Basque with Love with the dream to handcraft delicious, natural, healthy and easy to prepare meals for every pantry in Australia. Their food range is designed for foodies who desire to cook decadent recipes from around the world from scratch, but their schedule tells them otherwise.
In this interview Susana shares how and why she reinvented herself, what the Basque country is truly like and the most challenging part of being a small batch producer.
> From Basque With Love 'Moroccan Couscous' was featured in the June 17' Discovery Box.
What's your food philosophy?
If you're like me, your heart desires to cook decadent recipes from around the world from scratch, but sometimes your schedule tells you otherwise.
As a working mum I know what it's like to cha cha between fast and slow, tasty and practical, effort and ease. So I strive to make all our meals easy to prepare, in minimal time with maximum zest. Because getting a nutritious meal on the table for everyone to share, should leave you with enough time and energy to enjoy a glass of wine and piece of dark chocolate before bed!
I believe we are what we eat. I believe in cooking with the best ingredients, the simplest way that the key happy lives.
What was your inspiration in launching 'From Basque with Love'?
I started From Basque with Love with the dream to handcraft delicious, natural, healthy and easy to prepare meals for every pantry in Australia.
Prior to launching 'From Basque With Love', you ran a fashion label. Where & when did your story with making gourmet foods begin and why the change of direction from fashion?
I managed my clothing label for 12 years, a time where I was living between Bali (where I was doing the production),Spain and France. My second leap came when I closed the clothing label mid-GFC and moved to Melbourne with my husband and two young children. While experiencing post-natal depression, I found going back to our family's cooking rituals provided me with comfort and type of self-administered therapy. Out of this, I started FROM BASQUE WITH LOVE that not only supports busy humans to make quick, nutritious meals but also celebrates the rich food heritage where I grew up.
As my friend Kylie Lewis once said in my case, the necessity to take care of herself was the key for her reinvention.
As the brand name suggests, you're originally from Basque country. We'd love to hear more about this region and what the food culture is like.
I grew up in the Basque country, a region bordering Spain and France, renowned for its strong culture of traditional cooking with quality produce.
In the Basque country lush green mountains meet the Cantabric sea. We have a big variety of good quality meat, fish, fruit and vegetables and there is a very strong tradition of achieving the best quality produce.
At home my 'Ama' was always preparing something fresh from the local market, which sparked my obsession and passion for good food from an early age.
Where and how do you source your key ingredients?
We support local producers by sourcing as much local produce as possible.
All our ingredients are 100% natural, vegan and free of E-100s (all the bad stuff). You'll recognise every ingredient on our labelling.
Our packaging is minimal, simple, transparent and honest. I don't like big fancy boxes, unnecessary waste or hiding behind jargon. I'm for simplicity.
We actively support local farmer's markets and love spending our weekends meeting up with growers and consumers to keep up our learning and deepening our community.
Traditionally good food, made with love from our heart in Basque to your table at home.
Including the Moroccan Couscous, you have a unique range of gourmet grain products. Can you share with us the inspiration behind these and what process do you go through to create a new variation?
I guess my inspiration come from all my travels around the world in Europe, Asia, South America and the years living in different countries, the Basque country my motherland, France, Indonesia, Australia.
I spent months researching recipes from all over the world and developing all the different products in my range. I tried and tasted dozens of recipes one time and another and another until I was totally satisfied with the final result. I am a very fuzy eater so this took a while for me to be 100% happy.
Once I am happy with the final recipe I gather the highest quality raw grains, fruits, nuts, herbs and spices, mix the tastiest combinations in small batches and package and label them by hand with love.
What's your biggest achievement to date with From Basque With Love?
To create a following of people that LOVE to eat and feed their families healthy, nutritious, natural, locally produced and quick meals but still wanting to get involved in the process of cooking.
As a small batch producer, what's the most rewarding and challenging parts of your job?
The most challenging is still to convince people that they need to run away from frozen and processed foods that are full of artificial colours, flavours, preservatives and other nasties.
The most rewarding is to convert this people into eating in a healthier way while sparking their love for cooking.
What would your ultimate last supper be?
Omg, this is hard, there are so many dishes that I love I wouldn't know what to choose!. What I can picture perfectly is a BIG table shared with all the people I LOVE enjoying top quality produce cooked in a simple way or not that simple and paired with a nice glass of red Rioja wine.
To discover more and connect with From Basque With Love, click below:
Website: www.frombasquewithlove.com
Instagram
:
www.instagram.com/frombasquewithlove
Facebook:
www.facebook.com/frombasquewithlove