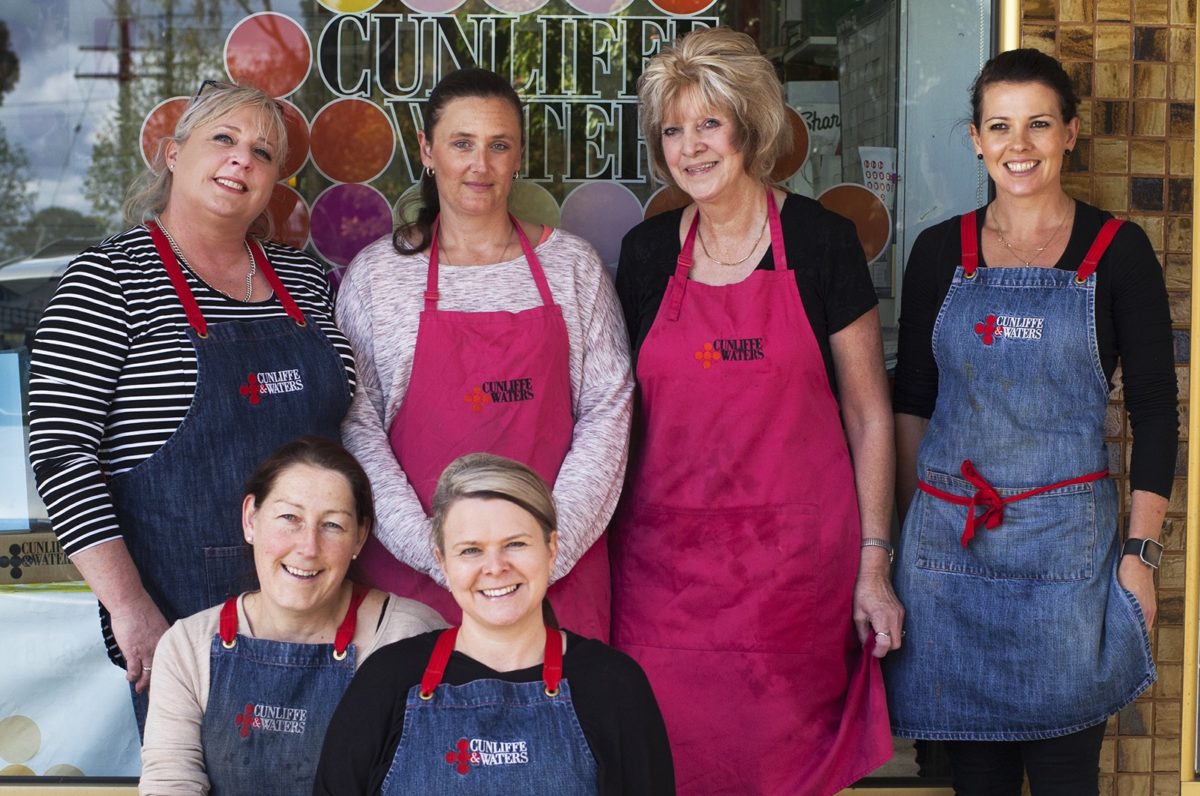 Meet The Locals - Cunliffe & Waters
Established by Amanda Cunliffe in 1996, Cunliffe & Waters has built a well deserved reputation as a producer of some of the finest handmade preserves in Australia. Amanda now plays the role as mentor to new owners Simone and Josh. Their philosophy is to create each batch as if they were making jars for themselves.... with a few left over for friends. In keeping with their handmade philosophy and their affiliation with growers in the Yarra Valley, they try and source as much local produce as possible.
In this interview, Simone shares what it's like to acquire a business, what their biggest achievement to date is and where a first time visitor to the Yarra Valley must visit.
> Cunliffe & Water 'Apple & Mint Jam' was featured in the June 17' Discovery Box.
What's your food philosophy?
Good Clean Food!! - Located in the Yarra Valley we are surrounded by wonderful local ingredients and resources which provide us with inspiration to create particularly good preserves. We pride ourselves on 'Things that go with things' therefore everything we produce has been tried and tested in our own kitchens!
As a relatively new owner of Cunliffe & Waters, can you share with us what the transition has been like? What advice would you give to someone who may be looking to acquire an established business?
Well, what a roller coaster! You must have an amazing team behind you. You must sit back, listen, implement and embrace your teams strengths. Be grateful to work in such a wonderful industry with amazing talents from all walks of life.
We know Cunliffe & Waters has a strong affiliation with local growers, particularly in the Yarra Valley region. How important is this to your business?
This is integral for the success of our business and the Yarra Valley as a regional food and wine destination.
Cunliffe & Waters has such a beautiful, wide range of gourmet products. Which are your personal favourites and why?
Personal favourites are seasonal. Where do I start. I can't go past the Caramelised Fig & Quince Jam on a cheese platter with a big glass of local wine, but then again the Tomato and Basil Pasta Sauce as a mum has changed my life for a 10 minute meal creation for my hungry boys. We all look forward to strawberry season for our Yarra Valley Strawberry Jam thickly spread on sour dough. I could just go on and on, I love it all!!!
What's your biggest achievement to date with Cunliffe & Waters?
Last year we entered 3 products in the Royal Melbourne Show Fine Food Awards. We won 3 gold medals 1 for our Blood Plum Jam, 1 for our Summerberry Jam and 1 for our Mandarin Marmalade. The Mandarin Marmalade also won Best in Show and Best Gourmet Pantry Item overall. This was a fantastic achievement.
As a small batch producer, what's the most rewarding and challenging parts of your job?
Keeping up with supply and demand. Product forecasting and sourcing consistent quality ingredients this is why we maintain a good working relationship with our local producers/suppliers.
The Yarra Valley is renowned for its food and wine. What are the must dos for a first time visitor.
Visit our shop/kitchen. Cheese tasting at the Yarra Valley Dairy, lunch at Meleto, cider/beer tasting board at Napoleones, wine tasting at Yering Station cellar door followed by a walk around the grounds. Catch an exhibition at Tarra Warra.
Yarra Valley Dairy. Image: Visit Yarra Valley
What would your ultimate last supper be?
Home made pasta tossed through our pasta sauce with crusty bread, a perfect selection of ripened cheeses, our preserves, Yarra Valley wine and open fire place.
To discover more and connect with Cunliffe & Waters, click below:
Website: www.cunliffeandwaters.com.au
Instagram
:
www.instagram.com/cunliffeandwaters
Facebook:
www.facebook.com/cunliffeandwaters