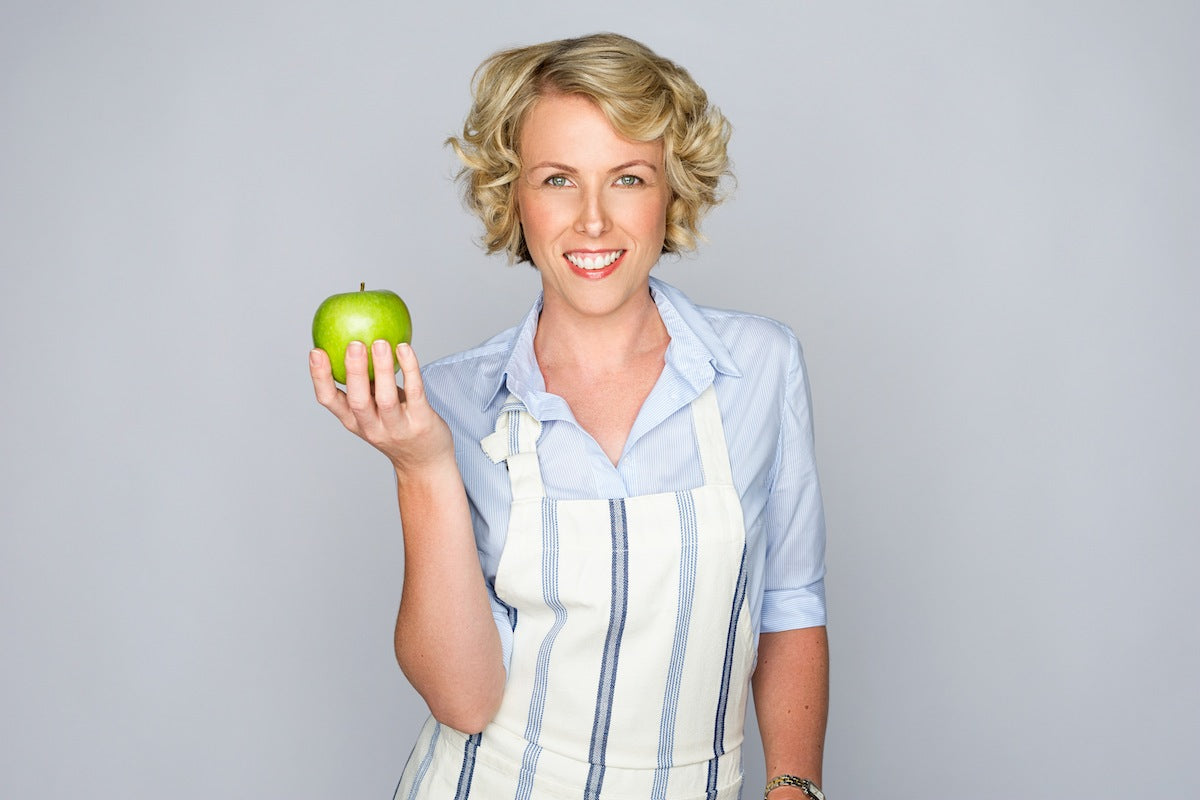 Meet The Locals - Foodie Fee
Fiona Herron is the founder and owner of
Foodie Fee
, a Sydney based business that creates delicious, healthy alternative food & snacks. Their vision is to positively influence the lifestyle of Individuals. Making life experiences healthier and ultimately, a more meaningful experience – body, mind and spirit.
In this interview Fiona shares with us the one thing she couldn't work without (we're so copying her idea!), her journey in using compostable packaging and the most rewarding aspect of being a small batch producer.
Foodie Fee Nibbles and Smashed Orbs are featured in our June/July 18'
Discovery Box
.
What's your food philosophy?
We encourage people to 'Eat Differently, Think Differently' and we know that when you eat only real food and real ingredients, your body and mind don't need to work to process 'food-like ingredients' that the body essentially doesn't know how to process. But, above all, we know how lucky we are to have food to eat so gratitude is an key to our food philosophy.
What was the inspiration behind starting Foodie Fee?
With a background in agricultural science and digestive physiology, I've been concerned about what I was eating and where my food was coming from for a long time. When I started Foodie Fee I was a fitness instructor and food coach and I wanted people to experience that they could have a "treat" that was actually good for them without eating something that is highly processed and not good for them. Healthy and real food can taste amazing.
We understand you've moved to compostable packaging? Why is this important to you?
Yes, this is still in progress as we speak - this is completely new in Australia and is different from commercially compostable packaging (that requires a machine to break down) and will break down in your home compost and not leave a residue.
I love single serves but have always been very concerned about the waste generated from this way of consuming food. Having 100% home compostable packaging means that once I finish my snack, the packaging goes straight to my worm farm and I have not left landfill for the next generation.
As a small batch producer, what's the most challenging aspect to your job?
Sourcing ingredients at the best price and quality.
And the most rewarding?
Getting to experiment with new and different ingredients. One of the ingredients that I'm playing with at the moment is a beautiful organic purple corn flour from Peru.
If we looked inside your fridge what would we find?
Off the top of my head… by shelf:
Kombucha, Kim Chi, Kraut, Coyo coconut yoghurt
Coconut water, various milks, wine
A lot of fresh vegies, herbs and some fruit
Foodie Fee puddings (made up and ready to snack on), both Smashed flavours, and of course various orbs
What is one thing you couldn't work without?
My R&D folder - this is where I keep all of my new ideas - flavours, recipes, product here. Ideas come at any time and if I don't write them down when I think of them, they get forgotten in everything else that needs to be done in the day.
What's your favourite season for food and why?
Summer, I love having snacks and light meals and the warmer weather is perfect for this.
If you weren't a food producer, what would you be doing?
If I wasn't a food producer, I would either be working in some sort of analytical role in the corporate sector or I'd be a full time academic
What are your BIG goals for 2018?
One of our big goals for this year was to move to our own site that would allow us to expand all aspects of our business. We have been in our new site for three months now and it is beautiful. We still have a lot of challenges to overcome but step by step we will achieve our goals.
What advice would you give to someone whose considering launching their own food business?
Love what you do, believe in yourself and be your own biggest cheerleader. You will truly amazed at what you are capable of achieving.
What would your ultimate last supper be?
Gosh, that is a tough one… I think I would go for one of my favourite go tos that I never get bored of even though most wouldn't be excited by it… this meal always brings comfort and nourishment to me:
A bowl of steamed rice topped with kim chi, fresh rocket and fresh coriander and toasted sesame seeds
And for dessert, I would have an inca berry orb with a cup of tea :-)
To discover more and connect with Foodie Fee click below:
Website: www.foodiefee.com
Instagram: www.instagram.com/foodiefeeoz
Facebook:
www.facebook.com/foodiefee