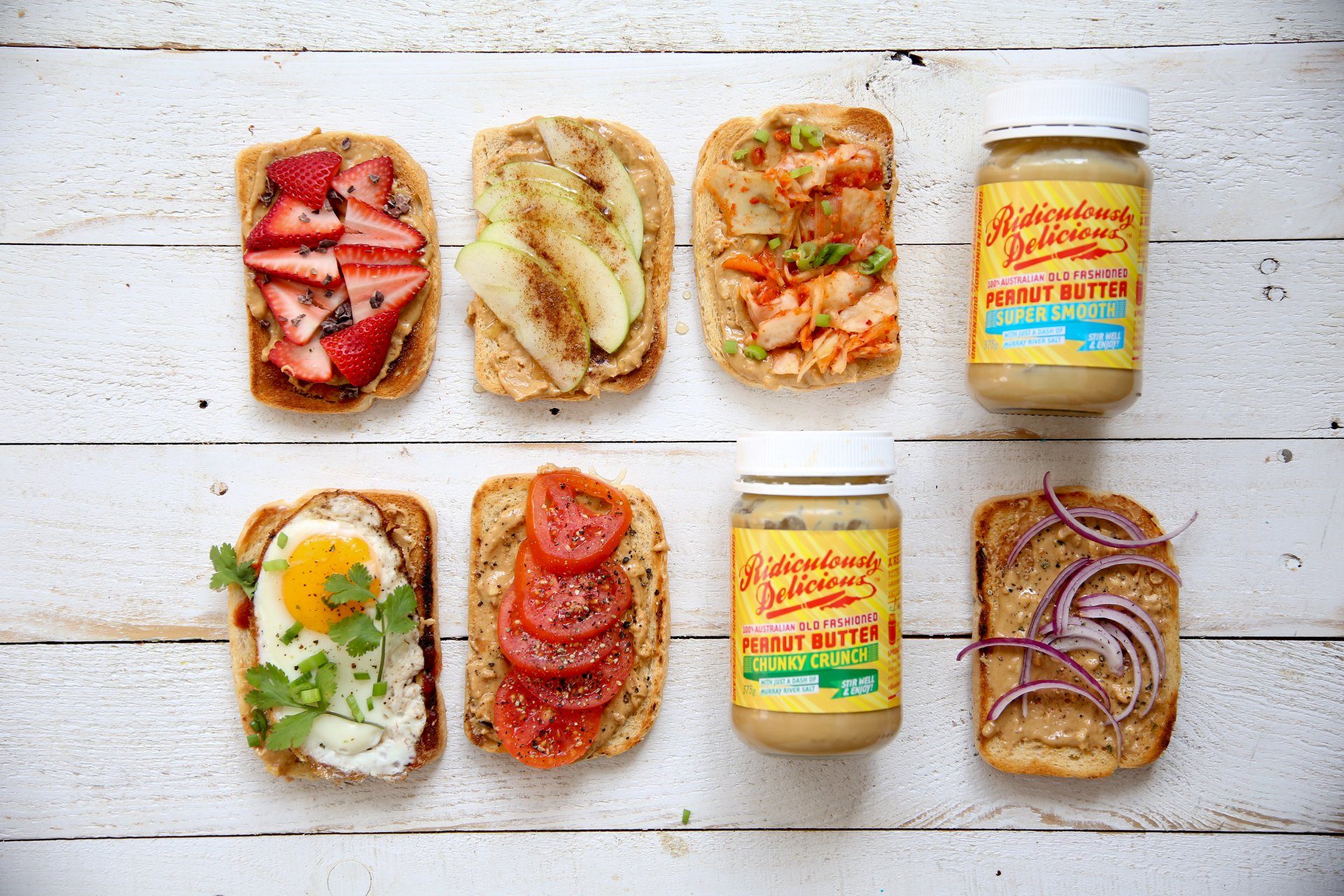 Meet The Locals - Ridiculously Delicious
Owned by Ben and Kate Dutton, Ridiculously Delicious is 100% Australian old fashioned peanut butter. Australian golden roasted peanuts, ground to creamy smooth perfection and lightly salted. That's it! No sugars. No hydrogenated oils. No preservatives. They have recently introduced their deluxe peanut snack bars that combine the best of an energy bar, protein bar and health bar all into one.
In this interview, Ben shares with us the real challenges of being a small batch producer, the one thing he couldn't work without and imparts advice to those who may be looking to launch their own food business.
Ridiculously Delicious Smooth Peanut Butter & the Original Crunch Bar are featured in the Aug/Sep 18'
Discovery Box
.
What's your food philosophy?
Straight outta Michael Pollan's mouth: "Eat food, not too much, mostly plants." Nothing with weird names or numbers. Food your grandmother would recognise.
What was the inspiration behind starting the Ridiculously Delicious peanut butter brand?
Ridiculously Delicious was founded in 2011 after bemoaning all of the flavourless natural peanut butters in the market. None of them had salt (which makes everything taste good right?) and used peanuts from far away lands like Argentina or China. So we created Ridiculously Delicious - a peanut butter that only uses peanuts from the Kingaroy region of Queensland, with just a dash of Murray River Salt. Ridiculously simple, yet so delicious.
How important is supporting local to you and your business?
It forms the basis of everything we do.
Can you tell us a little more about the region you farm in and the relationship you have with local farmers?
All of the peanuts in our peanut butter come from the Kingaroy region of Queensland. Not only is this beautiful country, they know how to grow some damn fine peanuts up there.
As a small batch producer, what's the most challenging aspect to your job?
Having our products compared to low cost imported products and being told we are "too expensive". Supporting local communities comes at a cost!
And the most rewarding?
Supporting local communities :) Our peanut butter is 100% Australian.
If we looked inside your fridge what would we find?
A heap of home made meals, artisan cheeses and pickles, mountains of vegies and chocolate.
What is one thing you couldn't work without?
Remedy Kombucha. It fuels our day.
What's your favourite season for food and why?
Every season brings its own unique bounty - impossible to play favourites.
If you weren't a food producer, what would you be doing?
Certainly not working at a food importer!
What advice would you give to someone whose considering launching their own food business?
Integrity and supporting local trumps all. Never compromise your ethics. Make sure what you're making is delicious.
What would your ultimate last supper be?
A bottle of champagne with oysters and a bottle of red wine with lasagne. Finished off with a bottle of dessert wine with peanut butter ice cream.
To discover more and connect with Ridiculously Delicious click below:
Website: www.ridiculouslydelicious.com.au
Facebook:
www.facebook.com/ridiculouslydeliciousnutbutter