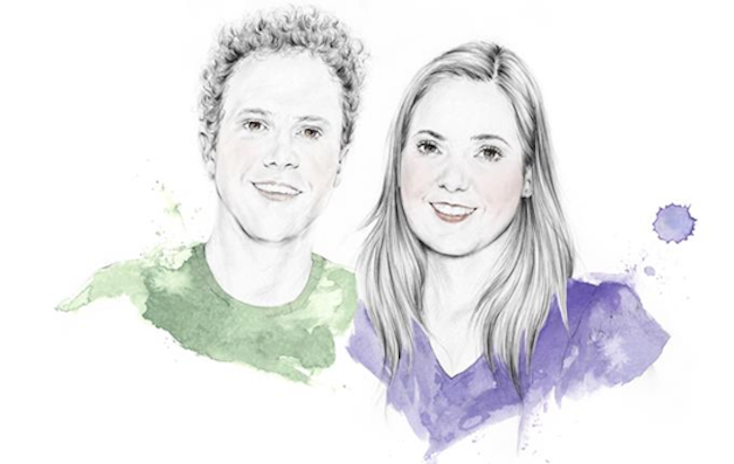 Meet The Locals - Adelia Fine Foods
As a husband and wife team working side by side, Adam and Amelia from Adelia Fine Foods, share the vision to produce a delicious range of hand-made products using organic and natural ingredients. They love experimenting with new flavour combinations and take inspiration from the world around them.
In this interview, Adam shares with us the most challenging and rewarding aspects of being a small batch producer, what his favourite season for food is and shares some simple but effective advice for those who may be considering launching their own food business. Adelia Fine Food's Vanilla Bean Pancake mix was featured in the April/May 18'
Discovery Box
.
What's your food philosophy?
Trying to support locally sourced product where possible and avoiding artificial additives, preservatives & heavily manufactured products.
What was the inspiration behind starting Adelia Fine Foods?
My wife and I noticed a gap in the breakfast cereal market 5 years ago.
Adelia is our names combined (Adam & Amelia).
What was the first product you launched and how do you go about rolling out new products?
The first product we launched was our cranberry and Macadamia granola.
We have listened to feedback from our amazing customers and suited products based on the consumers preferences. We have tried to cater different products for a wide range of breakfast enthusiast.
As a small batch producer, what's the most challenging aspect to your job?
Trying not to grow Adelia Fine Foods too quickly and lose control of it. We want to maintain the high standard that we are known for.
And the most rewarding?
Hearing the incredible feedback from customers and stockists. We are so passionate about our products.
If we looked inside your fridge what would we find?
Meredith goats cheese and local cured meats.
What is one thing you couldn't work without?
Technology - our amazing ovens that you can program recipes into.
What's your favourite season for food and why?
I love Summer due to the abundance of fresh berries, stone fruits and of course the perfect weather to catch up with family and friends and fire up the barbeque.
What's been your biggest achievement to date with Adelia?
Expanding into our new purpose built facility on the Bellarine Peninsula where our products are created from start to finish.
As seen in GT Magazine
What are your BIG goals for 2018?
To expand our stockist across Australia and creating new and exciting lines
What advice would you give to someone who's considering launching their own food business?
You will never know the outcome if you don't give it a go. "Follow your passion"
What would your ultimate last supper be?
Timboon Ice cream sandwich between the cashew, butter and sea salt brownie (Bellarine Brownie company)
To discover more and connect with Adelia Fine Foods click below:
Website: www.adeliafinefoods.com.au
Instagram: www.instagram.com/adeliafinefoods
Facebook:
www.facebook.com/adeliafinefoods