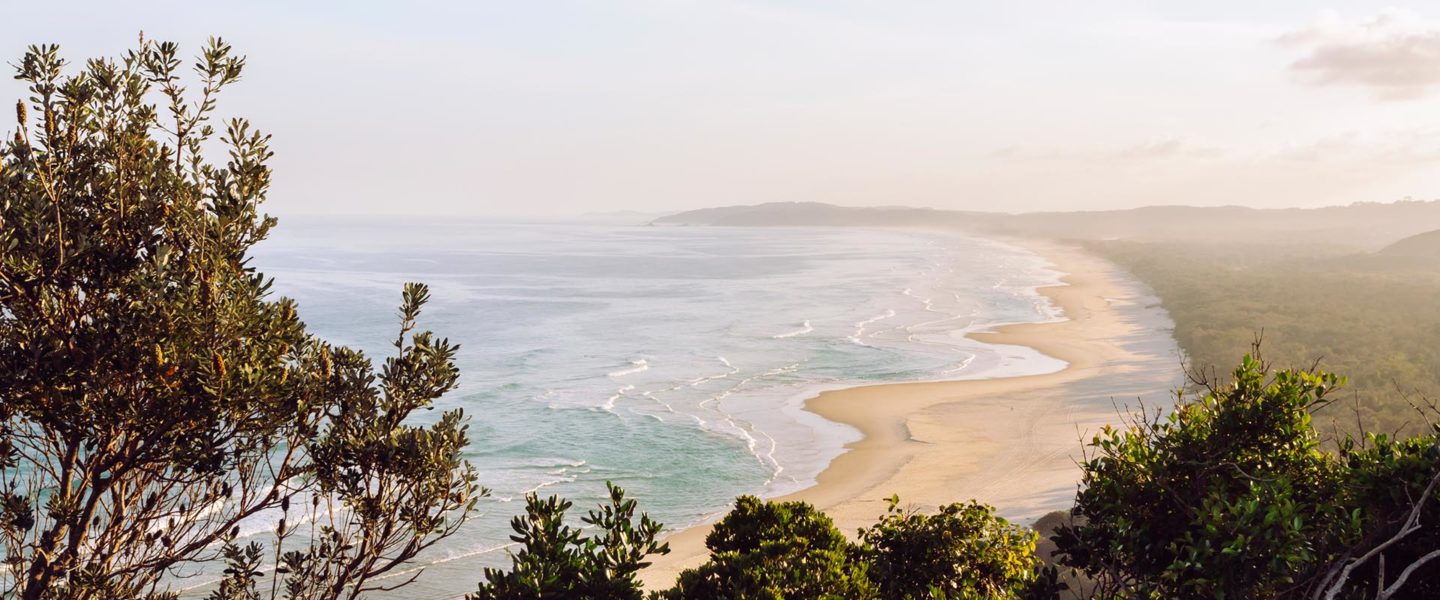 Meet The Locals - Byron Bay Muesli
Award winning Byron Bay Macadamia Muesli is naturally inspired by the healthy lifestyle, sun and surf of Byron Bay.
Owner, Gary Sharman, proudly supports and uses Australian ingredients, creating premium, natural muesli and granolas which we instantly fell in love with.
In this interview Gary shares with us his inspiring food philosophy, what the must do's are when visiting Byron Bay and what his ultimate last supper would be (no big surprises here ha ha).
>> The Byron Bay Muesli 'Classic' was featured in the April 17'
Discovery Box
.
What's your food philosophy?
We believe that people are becoming more aware of what food they put into their bodies. So many products are made with unhealthy ingredients, colours, numbers, fats, refined sugar and preservatives. Our aim was to produce a range of healthy breakfast cereals that taste great, have no added refined sugar or preservatives, are made from all natural ingredients and are high in vitamins, minerals and antioxidants.
Where and when did your story with making muesli begin? What was the inspiration behind launching Byron Bay Macadamia Muesli?
Byron Bay Muesli started back in 2001 and after creating and running a national award winning restaurant near Byron Bay for 7 years, I was looking for a change. Being into healthy eating, having a young family and living in a wonderful and sunny part of Australia, I purchased the small cottage style business from my friends who had run it for 12 years as a secondary income stream. The small business came with 3 products at that time.
Can you tell us a little about the region you produce in and where you source your key ingredients from?
We are producers of Macadamia based muesli and granola products. We support the local macadamia industry by using macadamia nuts in every style of muesli we make. We sweeten our muesli by roasting it with real Macadamia Honey from the blossoms of the Macadamia trees local to us here in Byron. Macadamia nuts are a rich source of protein, are high in Antioxidants, vitamins and minerals and have no cholesterol. We use as much Australian produce that we can get our hands on such as Macadamia nuts and honey from just outside of Byron Bay, Organic Oats from South Australia, Organic & Biodynamic fruit from Victoria, and Organic Pecans from Queensland.
Your mueslis have no added nasties which is great. Can you tell us what steps you go through to ensure your products are preservative free and how important this is to you?
We use a majority of Certified Organic ingredients from Certified Organic suppliers. We check every product to make sure it is free of sulphites. We do not use refined sugar at all. We want to make sure that all our products are made with all natural ingredients, No numbers at all.
What's been your biggest achievement to date with Byron Bay Macadamia Muesli?
When I bought this business back in 2012, we have a few stockists mostly in Victoria. We now have over 800 stockist Australia wide, in every state. We are thrilled at how consumers have embraced our healthy products in an effort to improve the way they eat and in turn help improve their health. The biggest reward comes from all the compliments that we receive through social media.
Byron Bay is renowned for its rich and dynamic local food industry. What are the must dos for a foodie visiting the region?
Our farmers markets are fantastic. Byron Bay and Bangalow farmers markets are packed with delicious local produce. We also have a wonderful local free range meat industry and local craft beers.
A visit to Harvest Cafe in Newrybar is a must for fine cuisine and local produce. I am biased of course as this is the national award winning restaurant that we created back in 2002.
What would your ultimate last supper be?
There's nothing like a smoothie bowl for me. Packed with amazing ingredients such as banana/ berry nice cream and topped with fresh fruit and Byron Bay Macadamia Muesli. Just the look of it with all its colour and sweet fresh flavours is heaven in a bowl. I don't need fried and fatty foods to get the taste bud kick. I love my breakfast! Breakfast for breakfast and supper will do me fine.
To discover more and connect with Byron Bay Macadamia Muesli, click below:
Website: www.byronbaymuesli.com.au
Facebook: www.facebook.com/bryonbaymuesli
Instagram
:
www.instagram.com/byronbaymuesli