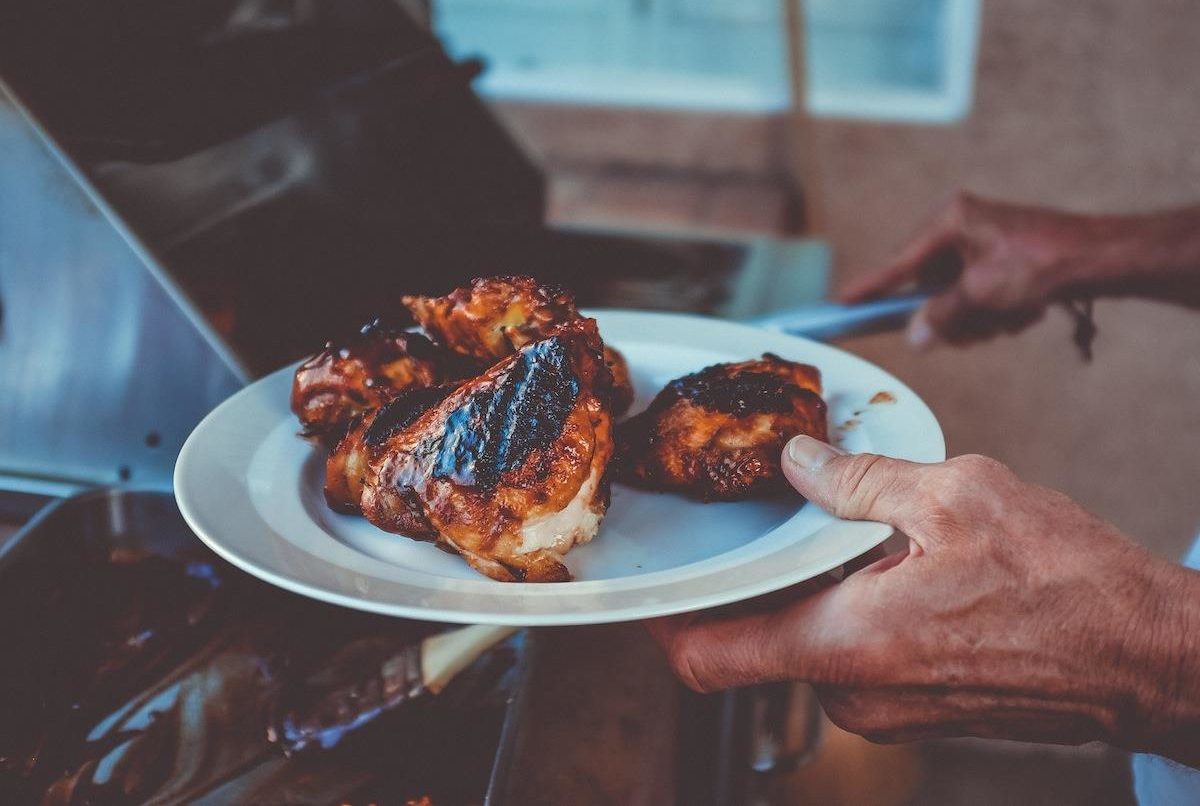 Jerk Chicken, Coconut Rice & Beans
Jerk Chicken has to be the most quintessential Jamaican dish. Jerk is a style of cooking in which meat is dry-rubbed or wet-marinated with a hot spice mixture called Jamaican jerk spice (predominately made from allspice and Scotch bonnet peppers). Our friends at
Little Brixton
in Melbourne have captured the authentic flavours using the freshest and finest ingredients. Their marinade makes this national dish a breeze to make.
Jerk Chicken, Coconut Rice & Beans
Ingredients:
4 TB Little Brixton Jerk Marinade (found inside the latest Discovery Box)

4 Large Chicken Thighs (or chicken drumsticks)

1 Cup Long Grain Rice

1 can Red Kidney Beans, rinsed and drained

¼ Cup Coconut Milk

Spring Onion, for garnish

Lime, for garnish
Method:
Marinade chicken thighs (or drumsticks) for a minimum of 4 hours in 4 tablespoons of Little Brixton Jerk Marinade.
Cook chicken on the BBQ over a medium, indirect heat for 30 mins or the oven in a roasting pan at 180C for 30-40 mins, or until cooked through.
Add 2 cups of water, 1 cup rice and 1/4 cup coconut milk to a small saucepan and season with salt.
Bring to the boil then reduce to a simmer for approx 15 mins or until the rice is just cooked. Add kidney beans to the rice, cover and let it sit off the heat for 5 mins to absorb all the liquid (drain any excess liquid).
Serve rice & beans with the chicken. Garnish with finely sliced spring onions and a wedge of lime.
Serves 4
Recipe by Little Brixton (read about this Melbourne based small batch food producer in our Meet The Locals interview)
As seen in our exclusive June/July
2018 mini zine, tucked inside the Discovery Box:
Experience your very own Discovery Box now and discover the #tasteoflocal.