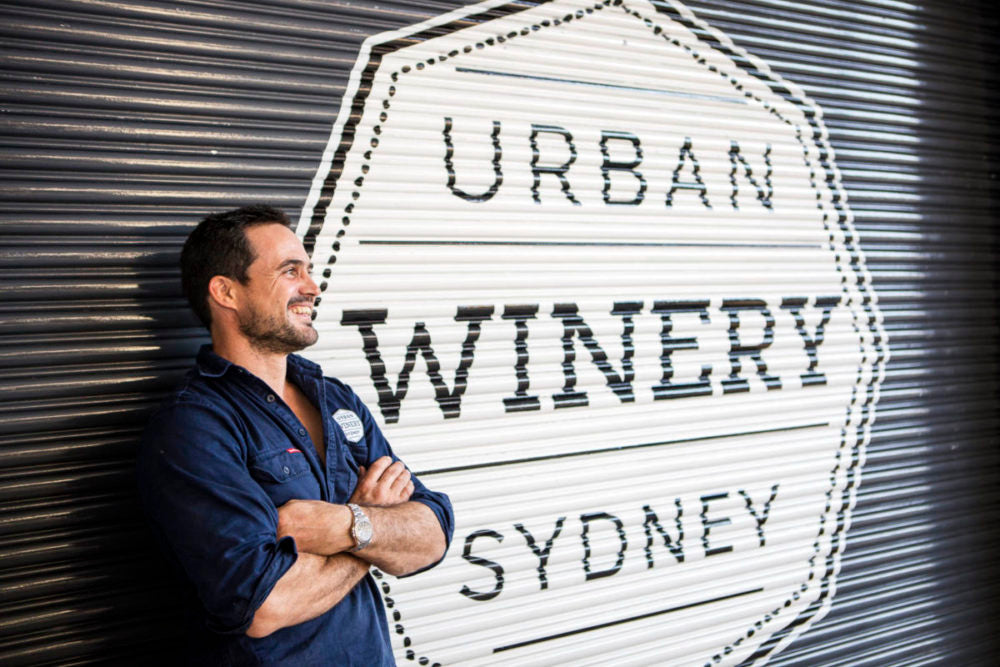 Friday Foodie In Focus - Alex Retief - Urban Winery Sydney
We are excited to bring you another inspirational 'Friday Foodie In Focus' interview, this week with Alex Retief, head honcho of A.Retief Wines plus the mastermind behind Urban Winery Sydney. As we are partnering with Alex for our very first event in November (see more below), we couldn't wait to share more of his story with you.
With over 17 years as a winemaker, Alex worked extensively around the world including two years running a winery in Bordeaux before starting his own label A.Retief Wines in 2008. He sources his grapes from three contract vineyards in Tumbarumba, Gundagai and the Hilltops, the regions he felt to be the most exciting in NSW. Finally after renting space in other peoples wineries for 7 years, Alex realised his dream in 2016 when he opened Australia's first urban winery- Urban Winery Sydney- in St Peters, where he now does all his production and has a cellar door and wine bar in the winery. Alex is a past Len Evans Scholar, a wine judge and of course wine lover!
What's your food philosophy?
Always try something different and as local as possible!
What inspired you to get into winemaking?
I was helping my parents plant a vineyard on their property one uni holidays and had an epiphany that Winemaking would be so much more fun than an Arts degree and may actually have a future! I left ANU in Canberra, went back to Wagga and studied Winemaking and have loved it ever since.
Urban wineries are quite common in Europe and the US, however the Urban Winery Sydney is the first of its kind in Australia. What was your motivation in creating a fully fledged, large scale winery in inner Sydney?
I first had the fledgling of this concept in 2016 moving back to Sydney after two years working in Bordeaux. I had always wanted to start my own wine label and realised I was able to rent space in other people's wineries and make wine from contract growers. 10 years later, I was finally able to take the plunge and start my own winery- and it's in Sydney!
You've attracted some of Sydney's top chefs for your Chef X Winemaker lunches as well as collaborated with some key emerging businesses like Young Henry's and Bourke Street Bakery. How important are these kind of partnerships for your business and brand?
Any brand alliance is very important to help build an awareness around the place. The more closely aligned these businesses are with my own philosophies and goals, especially brands like YH and BSB, not only keep me on the right track, but also is an integral part of establishing credibility in the market.
What does a typical day look like for you?
Churning through the email enquiries whilst managing the blending, bottling or fermentations that are going on, depending on the time of year… and trying to sell the wine to restaurants!
What is one thing you couldn't work without?
My family, my phone and good fruit!
If you weren't a winemaker, what would you be?
I would love to say Rockstar, but I think I would be a massive failure!!
What are your BIG goals for 2018?
Start organised- finish organised!
What would your ultimate last supper be?
Perfectly cooked roast lamb, with all the trimmings, and the best bottle (or two) of red to match.
Image: July 2016. Urban Winery Sydney Luncheon. Photo credit: Narrative Post
To discover more and connect with Alex and the Urban Winery Sydney click below:
Website:
www.urbanwinerysydney.com.au
Instagram:
www.instagram.com/urban_winery_sydney
Facebook:
www.facebook.com/UrbanWinerySydney
* On November 26th 2017 we are partnering with the Urban Winery Sydney and MasterChef finalist, Arum Nixon, to bring you a very special 'Meet The Local's' inspired lunch. You can find out more and book tickets here.