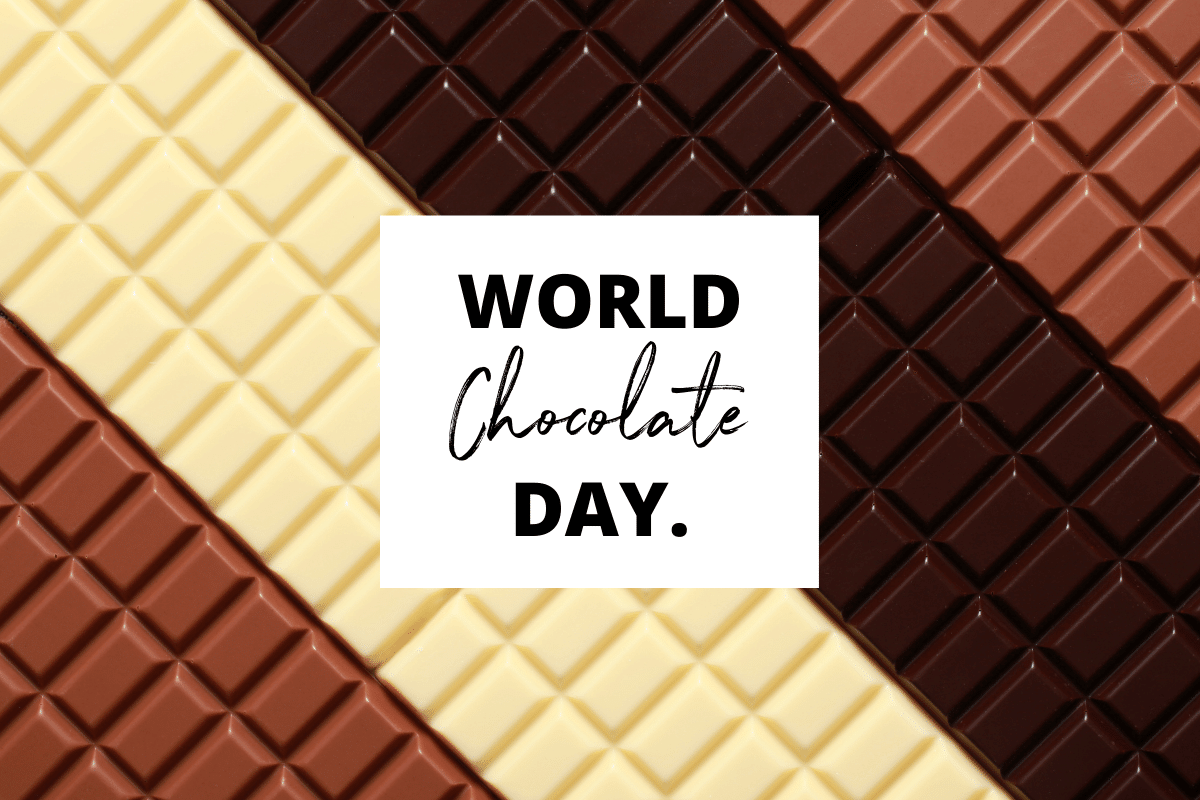 World Chocolate Day - Australian Chocolate Artisans Q&A
World Chocolate Day, this could be our newest favourite day in the year. I mean, who doesn't LOVE chocolate?! Even after 4000 years of it first being made by the Olmec's in Mexico, it still captures peoples hearts (& mouths), no wonder it's called the food of the gods!
In Australia we are lucky to have so many talented small batch artisans who expertly create the most refined, innovative and delicious chocolate for foodies like you & me to enjoy. So today we wanted it to be all about them....and help you learn a couple of new facts along the way:
1. WHAT MAKES A QUALITY CHOCOLATE? 
"The cocoa beans quality, the way they are fermented, dried and roasted and then how the cocoa beans get transformed into chocolate and our refined it is the final texture. And finally they should only be cocoa butter as fat material, not palm oil or other dodgy fat.
Probably one of the most common indications of high-quality chocolate is the snap when you break it due to a proper tempering. This process makes high-quality chocolates snap when you break it compared to poorly made chocolates that will crumble when you try to break it.
The highest quality chocolate is called couverture chocolate with a high cocoa butter content and this is what artisan chocolatiers should always use. Couverture chocolate is special because it is often referred to as 'real' or true chocolate. It is considered real and high-quality because it is composed of two main ingredients out of cocoa: cocoa butter, & chocolate mass".
Laure Martinelli, QQ La Praline
"Always the best ingredients especially cocoa beans used to make the chocolate.  Good equipment, skills of the chocolate maker and magic!"
Li Peng Monroe, Jasper & Myrtle Chocolates
"It definitely starts with the producer, we can roast the cacao in a certain way and try our best to make a fantastic chocolate but without an amazing raw product there is only so much a chocolate maker can do".
Birdsnake Chocolate
2. WHERE DO THE BEST CACAO BEANS COME FROM? 
"Bougainville, PNG of course"
Li Peng Monroe, Jasper & Myrtle Chocolates
"Good question! This is all subjective, but I have tasted some incredible cacao from Bolivia, Peru and Ecuador. I guess this is where a lot of the traditional varieties are grown. I tasted some Peruvian cacao recently that tasted like orange sherbet, it blew me away".
Birdsnake Chocolate
"At Poetry we believe in only using fair trade certified chocolate. Callebaut actively support local cocoa farmers in West Africa in partnership with the Cocoa Horizons Foundation".
Kim Sutherland, Poetry Fine Foods
3. WHAT ARE THE MOST IMPORTANT THINGS TO LOOK OUT FOR IN CHOCOLATE? WHAT TO AVOID?  
"For a premium chocolate, a variety of cocoa products must be at the top of the ingredient list.
Cocoa can vary from cocoa butter, cocoa liquor, cocoa solids, cocoa mass. It doesn't have to be the first thing you see but the list should contain a higher percentage of cocoa if you are looking into a high-quality bar of chocolate.
Avoid anything with dodgy fat such as palm oil".
Laure Martinelli, QQ La Praline
"Chocolate should have a high gloss, and a crisp firm break with a satisfying snap. Melts in the mouth, smooth and silky with a lingering aftertaste".
Kim Sutherland, Poetry Fine Foods
"Most important thing – texture, true to descriptor, depth and length of flavour (no off notes).  What to avoid – inferior ingredients and poor craftmanship".
Li Peng Monroe, Jasper & Myrtle Chocolates
4. HISTORICALLY COUNTRIES LIKE BELGIUM, FRANCE & SWITZERLAND HAVE BEEN RENOWNED TO MAKE THE BEST CHOCOLATE IN THE WORLD. WHY IS THAT & DO YOU THINK IT STILL STANDS TRUE TODAY?  
"Traditional home of chocolate with long heritage and historical craftsmanship in the industry.  They still make good chocolate, but other parts of the world are catching up with innovative flavours and combinations"
Li Peng Monroe, Jasper & Myrtle Chocolates"
"I think the Euro makers have historically made a great milk chocolate, but I would argue that's not the case with dark chocolate. Trying a top quality bean to bar maker's chocolate next to theirs is very different. If you have grown up on that chocolate you might not like what we do though, It would be like trying to convince my Dad to drink a pet nat or a super fruity natural when he's been comfortably drinking a bold Shiraz for the past 100 years"
Birdsnake Chocolate
5. WHAT'S THE BEAN TO BAR PROCESS? 
"Bean-to-bar means that the chocolate maker controls the whole of the chocolate-making process from the raw cocoa bean through to the finished chocolate bar. Most chocolate companies source bulk chocolate from chocolate makers who may or may not be bean to bar. This chocolate is then re-melted by chocolatiers and made into confections.
The bean-to-bar movement can be compared with craft beer if you like where the product is made from scratch. The bean to bar movement is growing worldwide as people become more concerned with the purity of their food and how it has been sourced. There are currently around 30 bean-to-bar makers in Australia.
Charley's Chocolate is a bean-to-bar maker in Far North Queensland and is also tree-to-bar, (if you like the equivalent of "paddock to plate") as they actually grow their own cocoa so totally control all the steps from the tree to the finished chocolate bar".  
Lynn Jahnke, Charley's Chocolate
"For us, it means personally and ethically sourcing the cocoa beans (our most important ingredient). We place tremendous efforts on knowing who grows our cocoa beans and ensuring a sustainable livelihood for the farmers who supply us. 
Once the beans are with us, we roast, winnow, grind, temper and mould to produce our bars. We are there at each step in the process, tasting and ensuring the final bars are the best chocolates produced from the beans we have".
Li Peng Monroe, Jasper & Myrtle Chocolates
6. WHY DO YOU THINK CHOCOLATE IS SO LOVED? 
"Chocolate is known to be a mood elevator which decreases your stress levels. Chocolate also raises the level of antioxidants in the blood. It tastes so good."
Kim Sutherland, Poetry Fine Foods
"Chocolate with its fine flavour is known as the food of the gods. Enough said!"
Li Peng Monroe, Jasper & Myrtle Chocolates
"It's the food of the gods! it's full of antioxidants, iron, magnesium and other vitamins. It's also a source of seratonin & dopamine, that's probably another good reason why it's loved"
Birdsnake Chocolate
We hope you've learnt some sweet new facts (we definitely have) about Chocolate on this delightful day. 
PS: QQ La Praline, one of the above mentioned artisans, has a luxurious dark chocolate featuring a special Australian ingredient inside our NEW Winter Box....it's a must try! 
Don't forget to give these incredible Australian producers a follow on socials to show your support: 
Poetry Fine Foods
Birdsnake Chocolate
Charley's Chocolate
QQ La Praline
Jasper & Myrtle Chocolates 
Image: Birdsnake Chocolate in the making