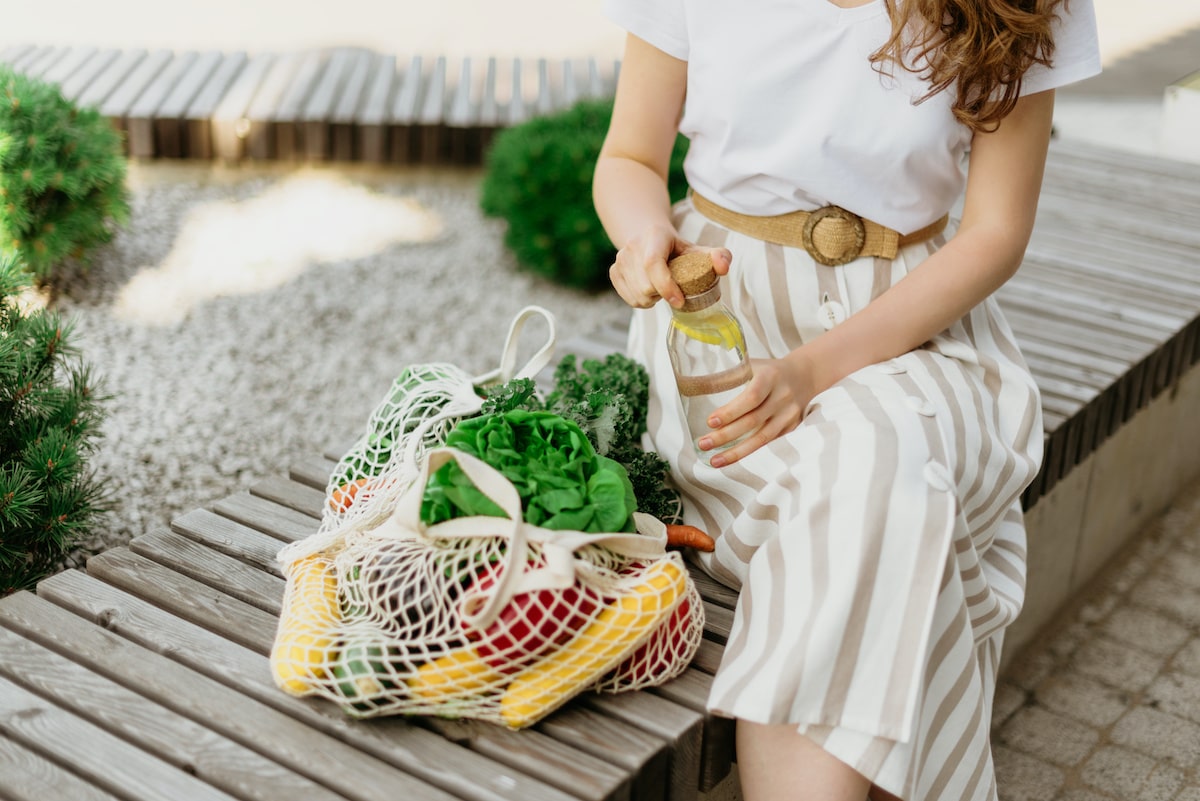 3 Ways You Can Do Plastic Free July
So are you ready to join us for Plastic Free July? Good on you for wanting to make a difference!
Sadly we live in a plastic world, it is present in every part of our daily lives. The problem is that the majority of plastic is designed for single usage, however it lasts a lifetime (or longer!) Just think that every toothbrush you have ever owned and every disposable coffee lid you've ever sipped from still exists somewhere...eeeek!
Reduce, reuse and refuse are 3 ways you can take part in the 2021 Plastic Free July challenge & hopefully continue beyond! 
In case you're unfamiliar with the challenge, Plastic Free July® is a global movement which started as a grass roots campaign right here in Australia. With a vision to see a world free of plastic waste, it helps millions of people reduce their plastic waste so we can have cleaner streets, oceans, and beautiful communities to live in.  
1. REDUCE
We understand it's hard to remove all plastic from your life, so reducing your usage is a great start. 
Write down at least 3 items where you'll make an effort to reduce your usage of single use plastics this month. Here are some thought starters:   
Meat & Fish Trays:
Meat, fish and deli products are often sold on polystyrene trays; a type of plastic extremely difficult to recycle. It's worth shopping around for a local butcher, fishmonger or deli-counter who sell unpackaged items. Just remember to bring your own reusable container along when you go shopping. Woolworths is now producing recyclable paper meat trays across their own specially selected & grass fed beef ranges. The film covering & lining of the trays can also be recycled through the REDcycle bins located at every Woolworths store.
Packaged bakery goods: 
Many bakeries package their bread, rolls, and other baked goods in plastic. You can avoid single-use packaging by shopping around, asking for paper bags or bringing your own containers or these beautiful Australian made breathable bread bags.
Bathroom Plastic Packaged Products
Plastic bottles & containers hide in many corners of the bathroom. Some easy ways to reduce your impact in the bathroom is to buy a bamboo or wooden toothbrush. Use luxurious soap bars vs body wash in a single use bottle.  Some bulk stores even have lotions & body washes where you can bring your own reusable bottle to refill. 
Coffee Cups
Reduce your usage of single use coffee cups. This can be a tricky one to do, but starting a new habit now is a good start. Even 'compostable' cups offered at some cafes are rarely composted as they require very specific facilities and conditions. So the answer is to start bringing your own reusable coffee cup or mug. If you've forgotten, you could go without your coffee.. (we know, we know, tough love). You may need a couple of cups to use on rotation. One in your bag, in your car, at work? There are some great ( & beautiful!) options available like these Australian made ceramic cups.  
2. REFUSE
Okay this is the big one. This is where you can make a huge impact. Add to your list at least 3 things you choose to refuse.
Plastic Bags
Possibly the easiest one to start with, choose to refuse single-use shopping bags. Plastic bags are incredibly dangerous to our wildlife & environment. Bring your own reusable bags and help put an end to this plastic waste
Plastic Water Bottles
Avoiding buying single-use plastic water bottles is as simple as carrying your own reusable alternative with you. If you do forget you can find a fountain, ask a cafe for a glass of water, or purchase a glass bottle of water & reuse it.
Takeaway Cutlery
Single-use cutlery is used for a few minutes & discarded to remain in the environment forever. Even compostable cutlery has its limitations. If you're going to be getting takeaway & eating it on the go, either wrap a set from home in a cloth, or purchase a lightweight reusable bamboo cutlery or a spork (knife/fork/spoon all in one) designed specifically for taking with you.
Plastic Straws
Opt for paper straws or reusable ones made from metal, glass, or bamboo
Balloons
Many of us may not be partying right now due to Covid lockdowns, but here's one for the future. Balloons & glitter are easily blown down drains, into rivers & our ocean where they remain in the environment forever, even 'biodegradable' latex balloons. Instead of having balloons at your next celebration, decorate using items that can be used time & time again including bunting, tassels, tissue pom poms, lanterns or fresh flowers. 
Plastic wrapped fruit & vegetables
Many grocery stores pre-package their fruit & vegetables in plastic, & offer plastic bags for loose items. Choose to buy whole, unpackaged fruit and vegetables in your grocery or head to farmers markets. It's also easy to keep items loose in your basket or trolley & transport them home in your reusable shopping bag? Or if they offer paper bags, opt for these (tip: grab some near the mushrooms!). 
3. REUSE
You've reached the easy & fun part. Now that you've got a list of Reduce & Refuse items, you'll more than likely need a few reusable products to see you through July and beyond.
Food Storage
Switch to reusable options to store your food. Stretch lids are great for leftovers or half cut fruits, a non plastic wrap is home compostable and glass storage containers can be used in the fridge, freezer, oven (yes oven!) and for storing or serving food. 
Give your pantry a makeover (hello Pinterest!) with a range of glass or bamboo containers. This will give you the chance to discard expired food items & inspire you to start afresh. Try creating a new shopping habit by buying refillable food (beans, pasta, grains, flour etc) in bulk & storing it in a (somewhat) neat & organised system that will be easy for you to use. 
Reusable water bottle
Is avoiding plastic water bottles on your list? Then you're going to need a great reusable bottle! Opt for a good quality insulated bottle that will last. 
Sustainable Shopping Bags
Refusing plastic bags? Arm yourself with some reusable shopping bags, like our popular large market tote  and Australian made breathable bread bags.
Coffee Cups
Lucky last, and probably the nicest change you can make. Opt for a resuable coffee cup, there are loads of options available to suit your coffee taste and style. We love this large ceramic cup or if you prefer small, this ceramic cup is perfect for you. 
Good luck and keep us posted with your progress!
References:
Plastic Free July. To learn more visit https://www.plasticfreejuly.org/