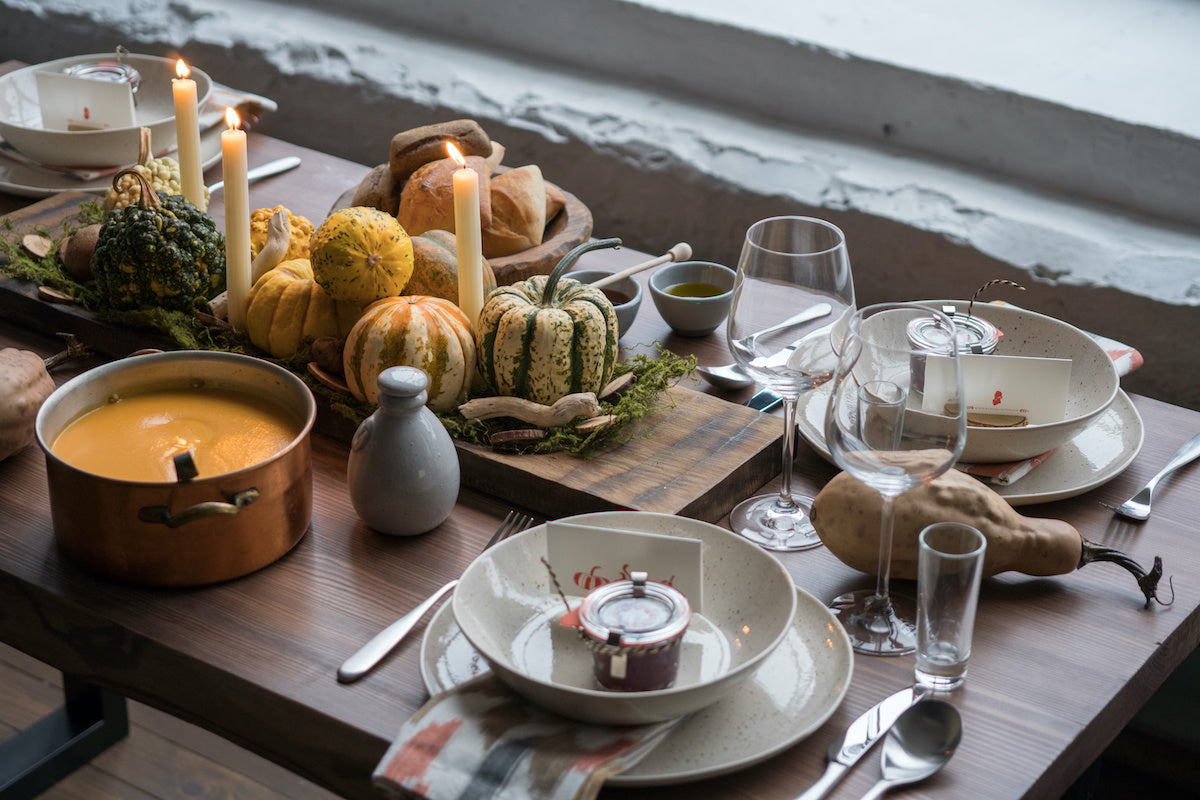 5 Warm & Earthy Autumn Table Setting Ideas
It's been a long time since we've entertained at home, but if you're like us, this coming Easter is the perfect chance to dust off the your fave plates and glassware and treat your guests to an Autumn feast.
Do you tend to find yourself setting the table just minutes before your guests arrive? Don't fret, you're not alone. Decorating the table is often the last thing we think about, but putting a little extra time & effort towards your table setting will add to the overall ambience & give your event some WOW factor.
Here are 5 beautiful Easter and Autumnal table setting ideas to help make your social gathering the most memorable yet.
Floating Flickering Apples
Simply cut out a small circle at the top of each apple and drop in a tea light. We suggest filling a shallow vase, pot or urn with water, gently placing the apples in and light once they are floating. 
Easter Egg Nests
These cute plate centrepieces can act as a favour too. Fill each nest with speckled chocolate eggs. Keep the twig nest earthy/natural looking. You can find these nests at most craft stores. 
Simple & Rustic
Stick to earthy tones to create a warm and rustic atmosphere. Using a wooden board as your table centrepiece, top with an array of pumpkins and beautiful stick candles.  
Pale & Pretty 
If you can't find these white pumpkins, you can try painting some! Add a touch of glam by painting the stems in a metallic gold paint too. The bronze cutlery adds to the beauty here too. See here for more inspo.
Fruit & Flowers
Apples, pears pomegranates....Autumn gives you a bountiful list of fruits to use on your table. Pair with complimentary coloured florals. Some of our fave Autumn flowers to use as a centrepiece are Dahlias, roses and Coneflowers. Visit Pinterest for more fruity & floral ideas.