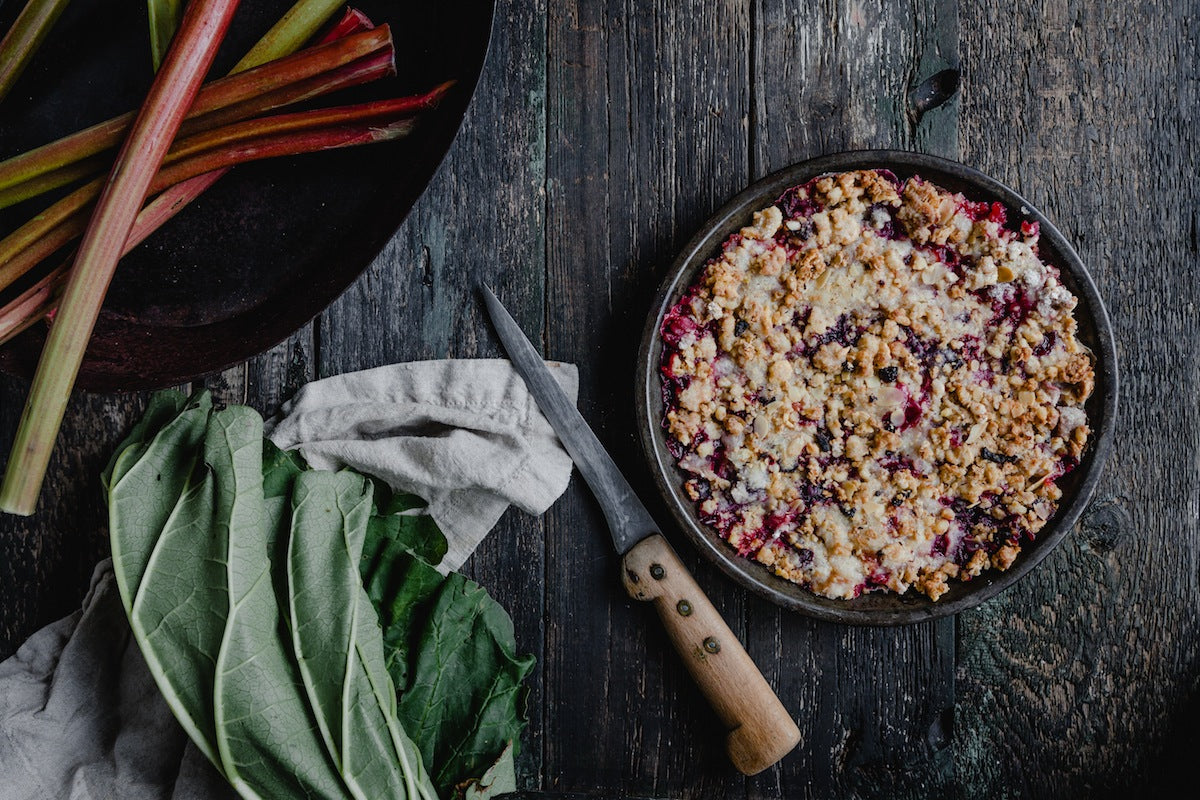 Rhubarb & Apple Crumble
Rhubarb and Apple Crumble is a MUST dessert in Winter. There is something truly satisfying about the soft warmth of the fruit, subtle sweet spice and crunchy topping.
This Rhubarb and Apple Crumble recipe uses our favourite Australian oats by family owned & run, Brushwoods. You can try these delicious oats inside the new 'Winter Feast'
Discovery Box
.
Rhubarb & Apple Crumble
Ingredients:
1 large bunch ripe rhubarb, leaves discarded, stems washed and cut into 4 cm pieces

2 Granny Smith apples, peeled, cored & thinly sliced

1/4 cup brown sugar

Zest and juice of 2 oranges plus extra juice if needed

3/4 cup plain flour

1 tsp ground cinnamon

1/3 cup brown sugar

75g rolled

Brushwoods

oats

125g chilled unsalted butter chopped

Double cream to serve
Method:
Preheat fan forced oven to 180 C.
Spread rhubarb and apple in a baking dish, sprinkle with brown sugar and orange juice and bake covered, stirring once, for 20-30 minutes or until tender. Remove from oven and set aside.
Combine flour, cinnamon, sugar, orange zest and oats, then rub the butter into the flour using your fingertips.
Place cooked rhubarb and pan juices in a greased 1 litre ovenproof dish, sprinkle with crumble mixture, then bake for 25 minutes or until golden.
Serve crumble in bowls topped with double cream.
Serves 4
As seen in our exclusive 'Winter Feast'
2019 mini zine, tucked inside the Discovery Box:
Experience your very own Discovery Box now and discover the #tasteoflocal.