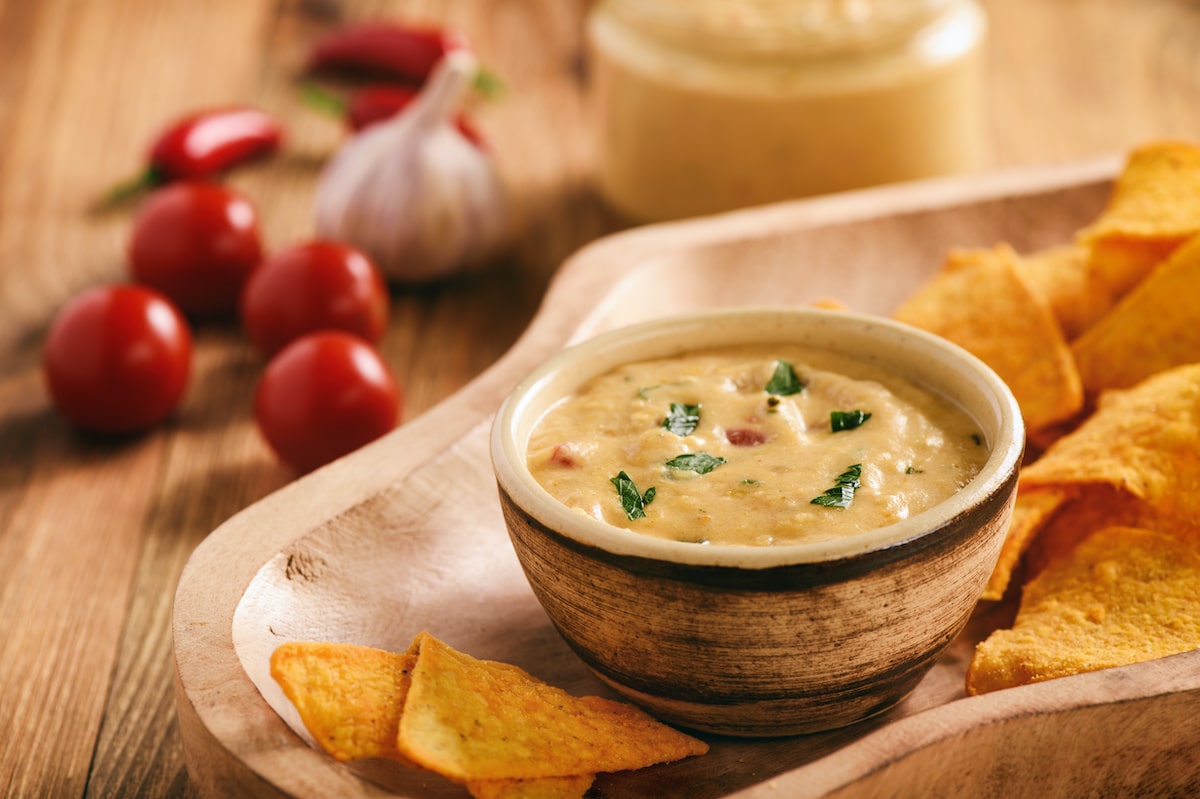 Refried Bean & Cheese Dip
This gooey cheesy dip will keep you coming back for more & more. An absolute crowd pleaser and super easy to make! What's not to love?!
>> Quick side note: If you're new around here, a huge HELLO to you! Our mission is to help foodies like you discover new & exciting Australian made artisan foods every season! Come check out our ABOUT US page or say hi on our socials @foodiescollective 
Refried Bean & Cheese Dip

Ingredients:
1 can of Refried Beans 

1 block of Cream Cheese, softened

½ cup of Sour Cream

2 Onions (or 1 large onion), chopped fine

1 cup of shredded Cheddar Cheese 

1 cup of shredded Mozzarella Cheese

1 Jalapeño, finely chopped

½ tsp of salt

½ tsp of pepper

El Cielo White Corn Totopos
Method:
Preheat the oven to 180 degrees celsius.

Combine softened cream cheese, sour cream, beans, salt, pepper, onions and jalapeño in a large bowl.

Add half a cup of both the cheddar and mozzarella cheese.

Transfer the dip into an oven safe dish and top with remaining cheese.

Pop the dish into the oven and bake until warm and the cheese has melted (20 mins or so).

Serve up with your favourite El Cielo Totopos and ENJOY!
Recipe courtesy of El Cielo 

* The highlighted Australian made ingredients are products featured inside our 'Discovery Box'. We love sharing recipes including the products found in your box as it makes it easier for you to enjoy them! You can substitute these with other quality products. The El Cielo White Corn Chips in this recipe was featured in our 'Spring 2021' Discovery Box