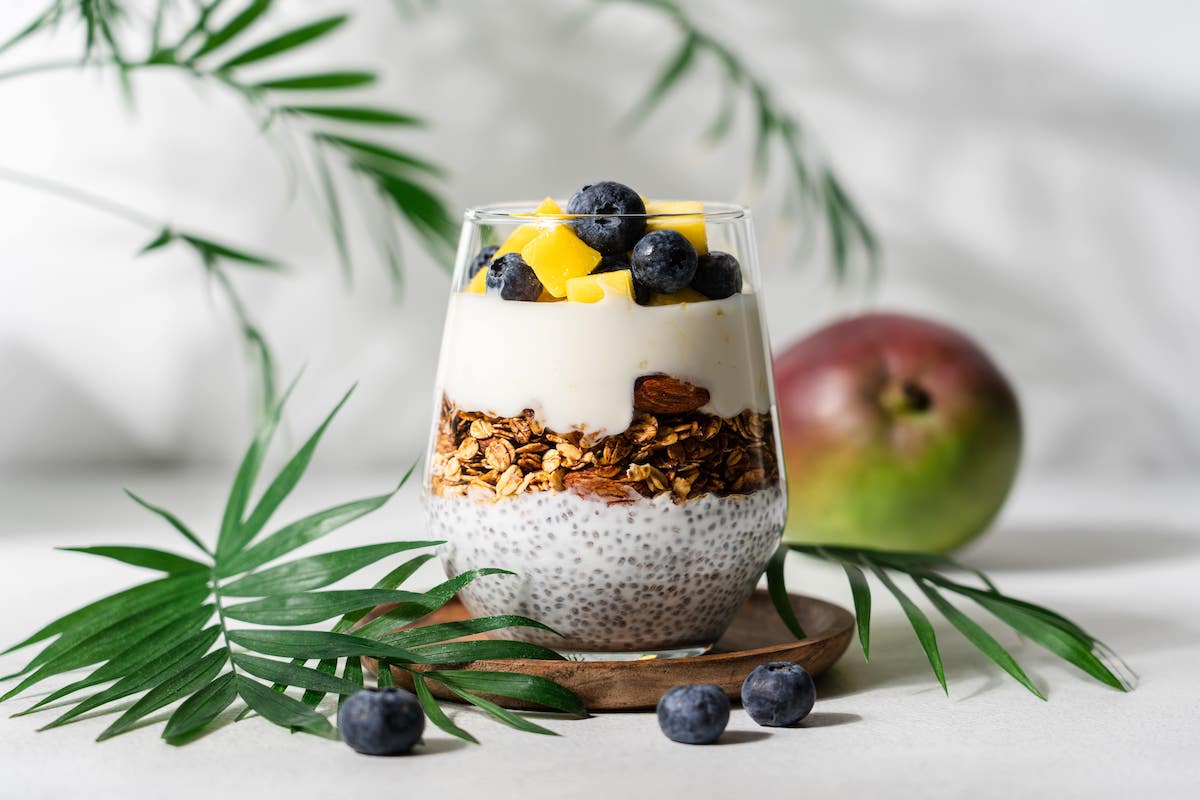 Mango, Chia & Granola Cup
Mango season is finally here!  We've selected the ultimate granola which has a sunny blend of mango, coconut & cashews and have created a delicious layered breakfast cup for you to start the day. 
>> Quick side note: If you're new around here, a huge HELLO to you! Our mission is to help foodies like you discover new & exciting Australian made artisan foods every season! Come check out our ABOUT US page or say hi on our socials @foodiescollective 
Mango, Chia & Granola Cup
Ingredients:
¼ cup / 40g chia seeds

½ cup / 125ml coconut milk

½ cup / 125ml water

2 TB of Greek Yoghurt

1 large (450g) mango

4 TB Adelia Mango & Coconut Granola
Method:
Place the chia seeds in a small bowl with the coconut milk and water. Stir and place in the fridge for 10 minutes to set.

Meanwhile, remove all the flesh from the mango and place into a blender to smooth puree.

Remove the chia pudding from the fridge and stir to ensure all the seeds are evenly distributed.

Grab a glass or jar (a wide-mouth jar or glass is best)

Spoon the chia pudding into the bottom of the glass, followed by half of the mango puree, then granola, greek yoghurt and finally the remaining mango puree.

Refrigerate it for at least 15 minutes before serving. Top with fresh berries or an extra sprinkle of granola on top to serve. Enjoy!

Serves 1

* The highlighted Australian made ingredients are products featured inside our 'Discovery Box'. We love sharing recipes including the products found in your box as it makes it easier for you to enjoy them! You can substitute these with other quality products. The Adelia Mango & Coconut Granola in this recipe was featured in our 'Spring 2021' Discovery Box