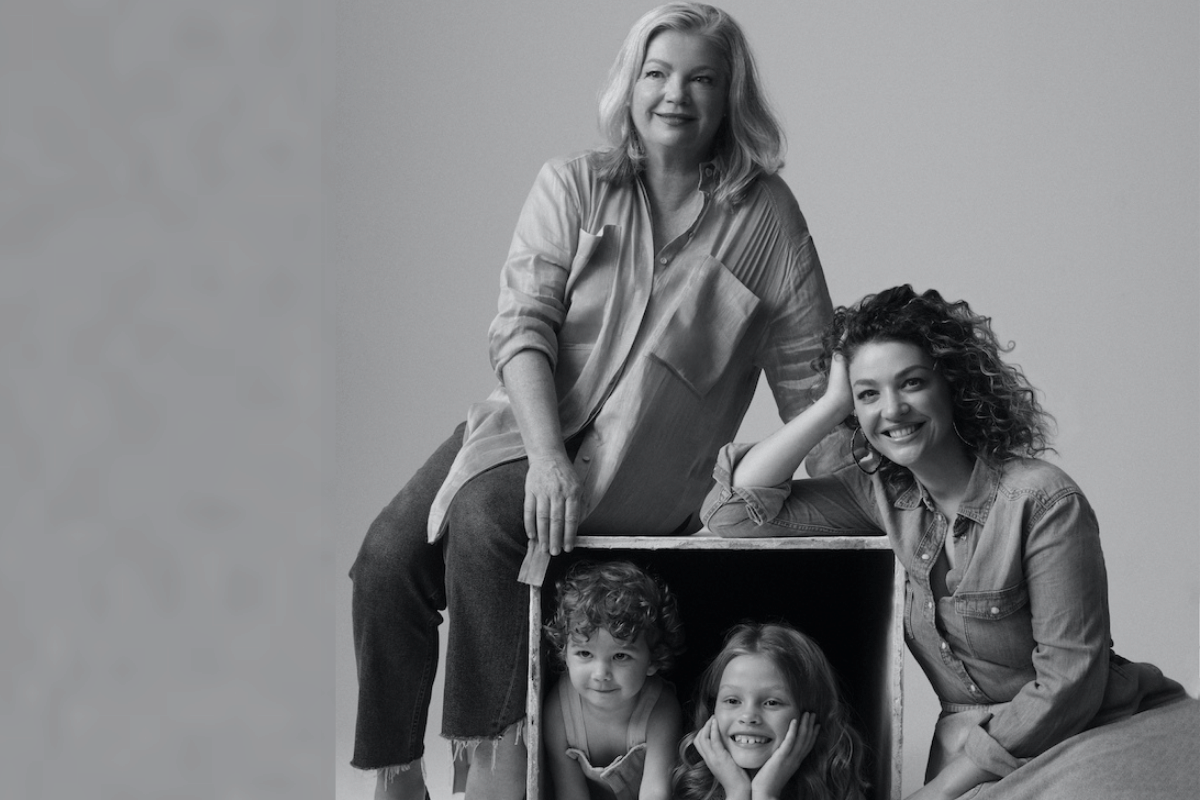 Meet The Locals - Kristina & Madeleine from Women's Work
All for the joy of eating. Women's Work is an award winning, tight knit family business who make the most beautiful small batch preserves inspired by generations of love & storytelling. A Mum, Daughter & Dad team based in the Hawkesbury region of Sydney using recipes perfected over time by generations of creative, skilful women. 
We loved getting to know this beautiful family & learning more about the beginnings & day to day of Women's Work. 
>> Women's Work Beetroot Relish is featured in the Summer 2021/22 Discovery Box.
What's your food philosophy?
Small batch. Earth grown. All for the joy of eating!!
What was the inspiration behind starting Women's Work (and its name)?
All arts, painting, writing, culinary, are forms of storytelling. They're how we remember, how we connect, how we evolve. At Women's Work we practice the art of our grandmother's, and their mothers in making natural preserves. We unearth and repeat their coveted recipes. We revive them and give them a fresh take.
It's a practice of preservation for the stories and skills we want protected. It's also an investment in the future we want for women, one of empowerment, fairness and recognised value. 
From these women we learn not only from the traditions they passed down, but also the recognition they passed up for their work. We learn that in order to change the way we (men and women) think of women's work, we need to stop giving away our work for free, or less than it is worth. We learn that we ourselves need to believe in the value of our work. 
We chose the name 'Women's Work' because we wanted to 'take it back' and shine the light on the strength of those two words. Historically Relegated to a space of free or underpaid, or unskilled or traditional or the home…
What is one thing you couldn't work without?
Fresh produce, really good Australian vinegar, sunshine and a quick dip in the pool in summer and an open fire in winter. That was one thing, right? 
As a small batch producer, what's the most challenging part of your job?
The challenge is to stay true to our values when modern market pressures don't. So far, we have been able to fulfil all our customer's demands for orders at various times of the year. This will become more difficult as we grow. Our current customer base shares our values, so hopefully, if the time comes when we can't supply some lines because of the season they will be patient. 
And the most rewarding?
Staying true to our values is also the most rewarding aspect of being small batch makers. It gives us great joy to be able to supply people with a product that is good for them, is sustainable and which links people and stories across time and place is special.
If we looked inside your fridge, what would we find?
The top two shelves are all relish and sauce, our own and everyone who ever made a relish or sauce it seems! Always lots of lovely fresh produce from our own garden and locally for trying out new ideas. Definitely a cheeky bottle of vino (or 3) in the door.
What do you love most about Summer and why?
Produce, produce, the garden and produce. It's not only the abundance and quality of summer produce from our own garden and others', but the variety that summer and late summer provide. It's the time when we are most in touch with the earth - literally. We live in the garden and our love for it and what it provides is palpable.
If you weren't a food producer, what would you be doing?
We have all had previous careers and have come to food production on different pathways from different previous careers.
Madeleine is a visual merchandiser and has an astute eye for good design, hence our beautiful packaging and marketing. She also has a discerning pallet and has never been one to compromise on what she eats or drinks.
Ian was a lawyer and sales executive. Needless to say, he is completely invaluable to our small family business. He also has a wonderful pallet and is our main critic when trialling new products.
Kristina was a cultural anthropologist focusing on storytelling forms across cultures and how stories plot cultural change and stability. Making relish from her great grandmothers' recipes is a personal form of storytelling for Kristina and Madeleine that they have chosen to share.
Now that we are food producers, I don't believe any of us would want to go back to our past work lives. Going forward we can only see doing more of what we are doing now.
What advice would you give to someone who is considering launching their own food business?
Do the work and spend the time to agree on what your business is. Think long and hard on why this business needs to exist in the world. Make sure you are clear on who your customers are and why they want and need your business. 
Spend the money and outsource any necessary skills you need to experts. 
Do a course in setting up a new business (highly recommend Lady Brains)
Find a mentor.
If you could have any celebrity/renowned chef cook you dinner, who would it be & why?
Kristina would say Anthony Bourdain because he so clearly understood that eating food is a form of storytelling. 
As a group I think we might be more inclined to be true to our values and have a local chef. Emelia Jackson would be a good choice. So versatile, young, new mother. Her food stories would be great to hear and taste.
What would your ultimate last supper be?
Kristina's would be pasta. Handmade, tender, probably a tagliatelle with a simple olive oil, garlic and fresh chopped herbs from the garden topping. Just a few perfect, pink prawns on top with a lemon wedge for acid. 
Ian's would be confit de canard on perfect, creamy mash with a side of fresh beans from the garden with a dab of fresh salted butter. Followed by tiramisu (he's incorrigible). 
Madeleine's would be a slow cooked lamb shoulder covered in a rich red wine reduction with lots of herb covered and roasted root vegetables. Followed by mum's apple crumble.
To discover more and connect with Women's Work click below:
Website: www.womenswork.com.au
Insta: www.instagram.com/womens_work_
Facebook: www.facebook.com/womenswork.pantry