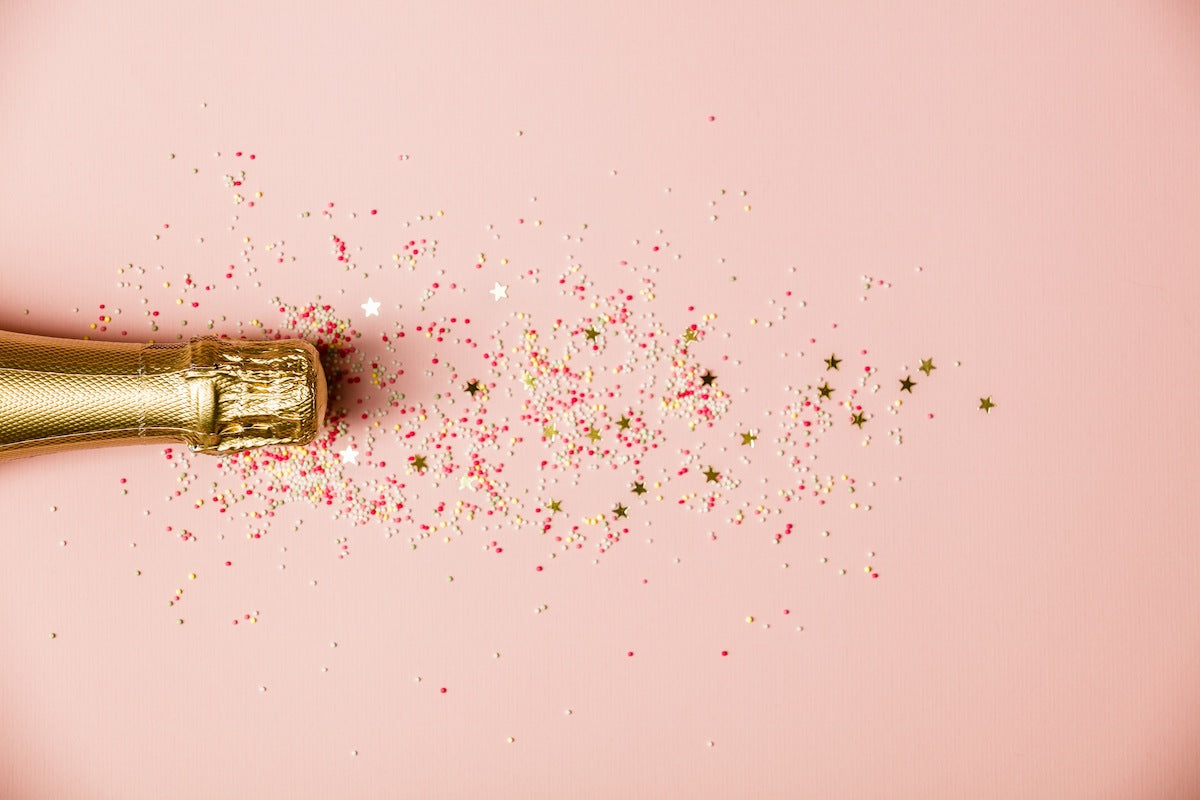 Why you should serve cocktails at your next party and how to nail it
The rise of social media and proliferation of the "instagrammable drink" can make cocktails seem like a complex beast. The truth is, they don't have to be! In fact, with a few simple hacks and a bit of fore planning, they can be the best way to jazz up your party and make your guests feel just that extra bit special.
Our friend
Inoka Ho
at
Cocktail Co
has shared her top tips plus her favourite cocktail recipes to serve at your next party. Cheers!
Most people I speak to (at least those who don't work in the bartending industry) express reservations over serving cocktails at a party, mainly due to their worry over being stuck in a corner all night mixing drinks instead of mixing with the crowd. I get that. Whenever I entertain at home, I want to be able to interact with my guests. After all, they're the reason for the party, right? For me, the key is to minimise what I have to do during the party itself and move as much of the work as I can to the pre-party phase. Here's two of my favourite tricks to nail your party cocktails:
One // Batch up your cocktails.
Effectively, this means preparing your cocktails in advance so you can just pour and serve during the party, or at the very least, use it as a base to be topped up with some bubbly as your guests arrive. When it comes to batching, you'll want to choose cocktails that are more spirit heavy. Think cocktails like the Negroni (equal parts gin, Campari and vermouth) or Manhattan (whisky and vermouth). If following a recipe for an individual cocktail, you can always scale up the ingredients. Unless you're using the batched cocktail as a base to be topped up with a mixer or sparkling, remember to add a little bit of water before bottling and chilling in the fridge (to make up for the dilution you would get if you were stirring it over ice on the spot)
If you're considering a recipe that calls for fresh juice like lemon or lime, be mindful as those juices turn if left out for too long. If I'm using fresh lemon juice in a mix for example, I'll make up the batch no more than a few hours in advance.
Two // Have a BYO (Build it yourself) station.
Put your guests to work! One of my favourites is a Gin & Tonic station where guests build their perfect G&T. All you need is a bottle of gin (or two depending on how generous you are feeling), a few varieties of tonics and a couple of garnishes. With the rise in the number of gins being produced, there's now more tonics than ever on the market outside of the usual players so pick a theme and run with it. Perhaps you want to feature classic Indian tonics from different brands so guests can taste the difference. Or have a combination of flavoured tonics like lemon or elderflower. As for the garnishes, all you need are a selection of herbs and fruits – in that, you can be guided by the key botanicals in the gins you are using and go for garnishes that could highlight or complement it; think a few sprigs of rosemary, mint, sliced cucumbers, oranges and lemon or even a selection of berries. Guests find this interactive and you won't have to worry about them liking what you make. Plus it looks impressive.
The best bit? You don't need any fancy cocktail equipment – for the most part, you can get away with just a measuring jug and a jigger (which measures out shots of alcohol. You can get this in most kitchenware stores).
Party Cocktails
Gin Rose Cocktail
Nothing screams warmer weather more than rosé wine. We also love the colour and combining it with another pink number - pink grapefruit juice. The tart sweetness of the fruit goes well with the wine and the gin and is ultra refreshing to sip - but watch out, a few of these go down too easy.
Ingredients
300ml gin (we used Distillery Botanica gin)
600ml pink grapefruit juice
600ml rosé wine (we used Crafter Union)
50ml lemon juice
Method
Shake all ingredients with ice. Strain into chilled glass. If batching, make up to a 30 mins in advance and keep chilled in a pitcher.
(serves 10)
Gin Elderflower Spritz
This cocktail was inspired by the classic French 75, which mixes gin, lemon juice and sugar with champagne, but I wanted to inject a more summery and floral feel as well as make it lighter, hence breaking up the alcohol with a bit of soda water. You can make the base 2-3 hours in advance and just before your party starts, pour the base mixture into the glass, ready for your guests.
Ingredients
Base mixture
300ml gin
(I would recommend a gin like Moore's Dry Gin, produced by Distillery Botanica in NSW Central Coast - it's a classic London Dry style gin with some Australian botanicals woven in)
180ml elderflower liqueur
(I used Chase Elderflower Liqueur)
90ml thyme syrup*
30ml lemon juice
To top up
Soda water - chilled
Sparkling wine/champagne - chilled
Method
To make the thyme syrup, measure a quarter cup sugar and a quarter cup water. Dissolve both in a small pan over low heat. Put about 3-4 sprigs of thyme in the mix. Don't let the mix boil but slowly simmer until all the sugar is dissolved. Let cool and remove thyme sprigs.
Mix all the above ingredients in a jug then pour the mix into clean bottles (or the bottles that held the gin). Chill in the fridge. You can do this 2-3 hours before the start of the party.
Just before guests arrive, pour about 50ml of the base mixture into each glass. Top up with an equal amount of soda water and sparkling wine then garnish with a sprig of thyme in each. If you're using wine glasses, this yields about 150ml of liquid in total – the equivalent of a small glass of wine.
(serves about 10-12)
Pineapple Punch
A punch is one of the easiest category of drinks to make for a crowd. Like most cocktails, stories abound as to how it came about, but most are in agreement that it traditionally consists of spirit, citrus, sugar, water and spices. Today, most punch recipes still hold true to that configuration. This concoction was inspired by a spiced ginger beer that Aussie brand Bundaberg br
ought out for Christmas but if you can't find the spiced ginger beer, use their regular ginger beer.
Ingredients
450ml Plantation Stiggins Pineapple Rum
300ml brandy (I used a local brandy from Old Kempton Distillery in Tasmania)
150ml lemon juice
150ml agave nectar (you can find this from most health food stores)
300-600ml Bundaberg Spiced Ginger Beer (or Ginger Beer) depending on how strong you want the punch to be
Method
Combine all ingredients except for ginger beer in a clean bottle and chill for at least an hour before serving.
Just before serving, put mixture in bowl with ice (the bigger the ice, the better to prevent fast dilution). Pour ginger beer and stir to combine. Ladle into individual glasses to serve.
(serves 10-12)
Rhubarb Bar Rosa Cocktail
A fruity rhubarb gin combined with cocchi rosa aperitif and a Summer favourite, Aperol, to create a rosy hued cocktail that pairs well with the flavourful cheese, Alta Badia.
You can make this as an individual cocktail or if serving for a party, multiply the proportions by the number of people and then mix it all together in a clean bottle (or if you like, prepare it up to a day in advance). Remember, if you are not going to have time to stir over ice before serving, add some water at the time of batching.
Ingredients
600ml Broken Hearts Rhubarb Gin
200ml Aperol
200ml Cocchi Rosa
Method
Stir all ingredients in a glass full of ice before pouring into a chilled glass.
(Serves 10)
"Small cheer and great welcome make a merry feast!"

William Shakespeare
---
About Cocktail Co
Inoka Ho is the founder of Cocktail Co, the online destination for the amateur drinks enthusiast in Australia. They write about cocktails and spirits, run tasting events all across Australia and also operate an online shop with a focus on tasting sets that make drinking fun.
Find more recipes on their blog & events website on
www.cocktailco.com.au
You can find most of the spirits used in these recipes at
www.cocktailco.shop
. They also do Australia's first Gin & Tonic tasting set, featuring a full sized bottle of gin, 6 different tonics & mixers and tasting cards.