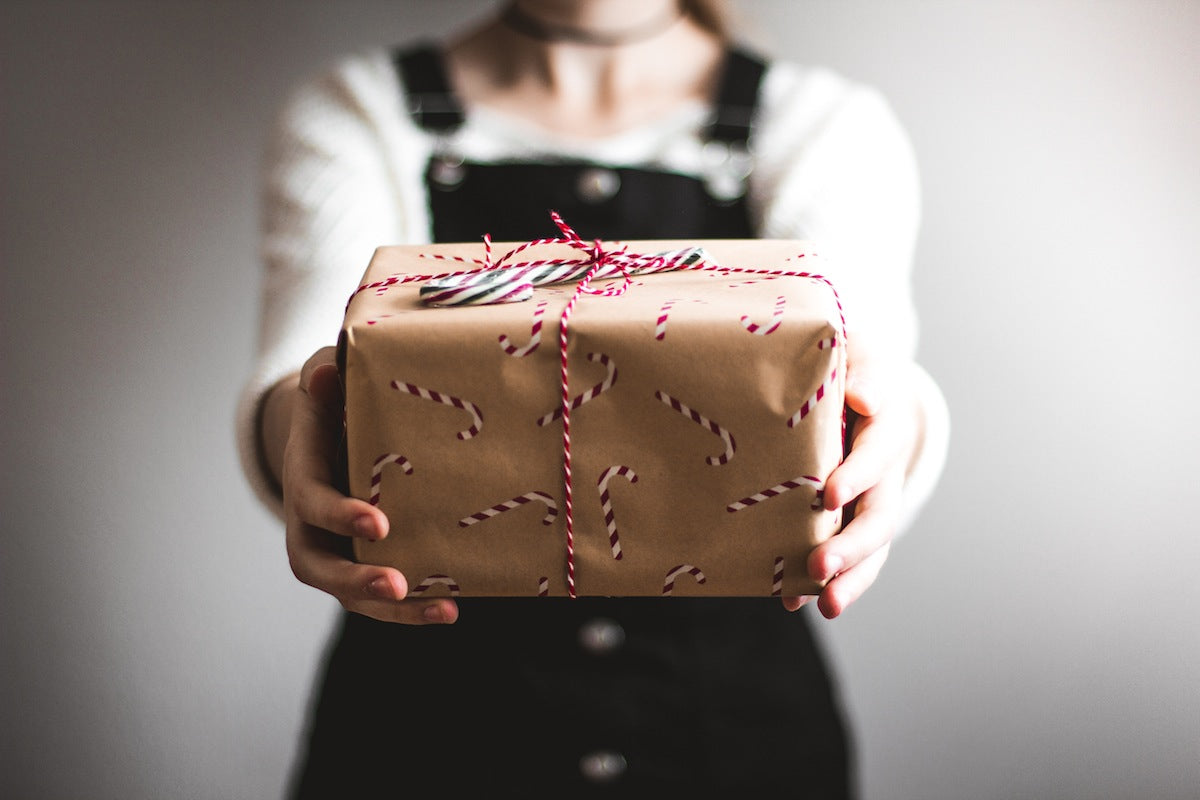 Must Have Foodie Christmas Gifts 2018
We've rounded up the ultimate must have foodie Christmas gifts to buy your friends and family this festive season. From eco friendly shopping bags to coffee on the go, you'll want to keep these for yourself!
Happy Shopping!
One // Pottery For The Planet - Coffee Cup.
Handmade from vitrified ceramic and fitted with a 100% silicone lid, these beautiful cups are a sustainable alternative to throw away coffee cups. It is estimated Australians waste about 1 billion disposable coffee cups each year. Every Planet Cup in use will prevent the wastage of hundreds of throw away cups annually. RRP from $33
www.potteryfortheplanet.com
Two // Wild Adventure cookbook by Sarah Glover.
Bringing rich flavours to the great outdoors, this mouthwatering collection of recipes by Sarah Glover evokes the sights, smells, and tastes of the Australian wilderness. Images are by the hugely talented Luisa Brimble making it an gorgeous coffee table book too. RRP $69.99.
www.sarahglover.com.au
Three // Four Pillars Gin Christmas Gift Set.
Four Pillar's Christmas Gin, Gift Box and Spoon - smells like gin, tastes like Christmas. With copper detailing on the box, and a beautiful copper bar spoon, this is the perfect way to present your 700mL Australian Christmas Gin gift to your nearest and dearest. Check it out now. RRP $115.
www.fourpillarsgin.com.au
Four // Pod Lab Minipresso & Pods
The Minispresso NS is compact and is the perfect way to ensure you can still enjoy delicious coffee when you're camping, hiking, at work - in fact, anywhere you are! And best of all, the Minipresso NS is completely hand powered and doesn't need batteries or charging! RRP from $106 (on sale now for $79.95!)
www.thepodlab.com.au
Five // Kip and Co Aprons
Check out Kip and Co's fun range of aprons to add a splash of colour to your kitchen. 100% French flax linen. One size apron with deep pocket and back tie. RRP $49
www.kipandco.com.au
Six // Seed & Sprout - Farmers Market Shopping Bag Bundle.
Sick of struggling to shop plastic-free? This is the perfect solution. Kit out the foodie in your life with these beautiful creamy organic cotton textures and uber practical design, they'll never need to use another plastic bag. RRP from $214 (on sale now for $99!)
www.seedsprout.com.au
Seven // Foodies Collective 'Discovery Gift Box'.
Yes we're bias, but we know your foodie friends and family will love these delicious gift boxes celebrating the best of Australian gourmet products. Each box is beautifully crafted with a delicious selection of 'undiscovered' Australian artisan products inside + bonus minizine featuring interviews with the producers, recipes & serving suggestions etc. RRP $85 - $420 for gift box/packages.
www.foodiescollective.com/gift