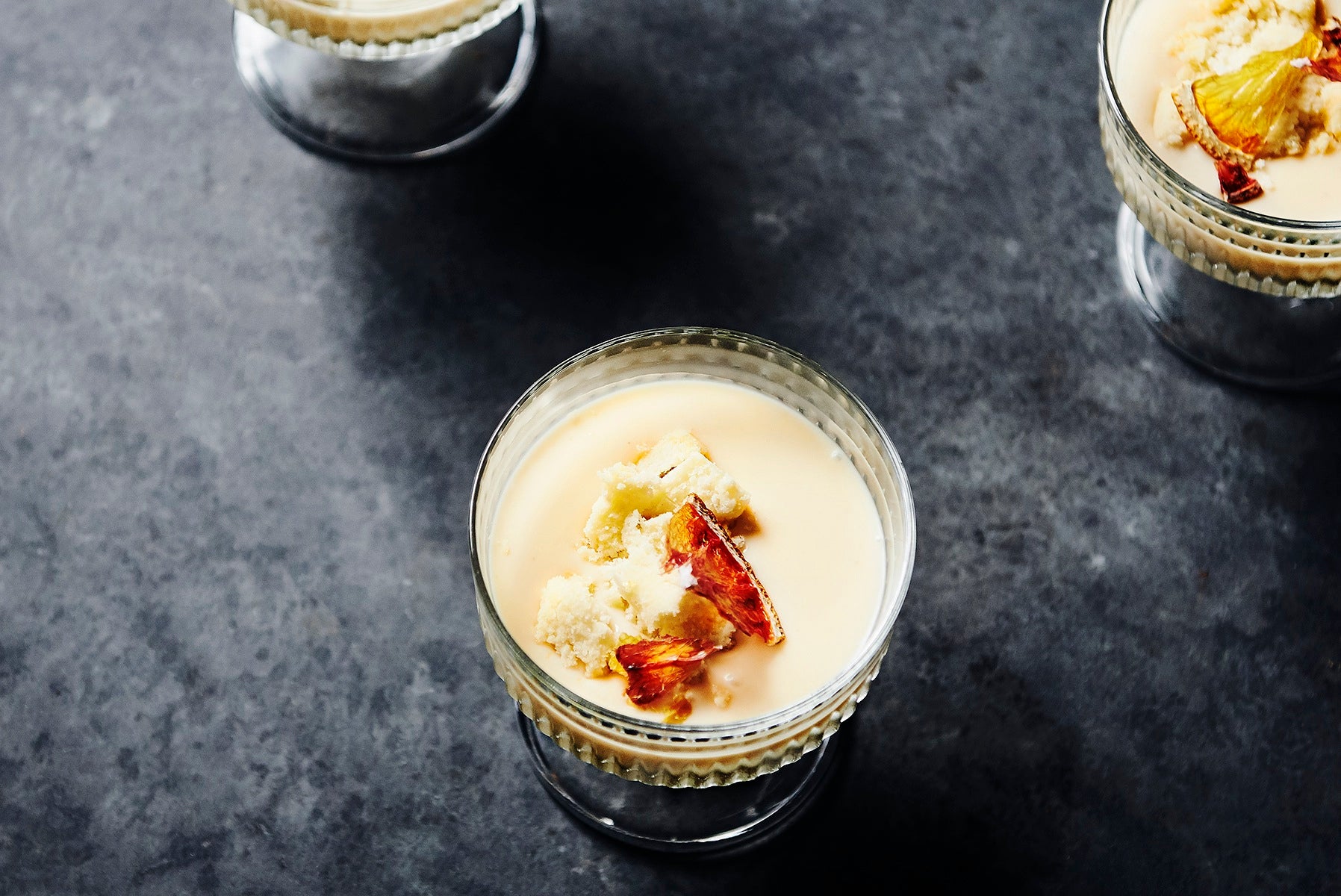 Panna Cotta with a bittersweet twist
Sin-ko-nah is a new tonic syrup that is gaining lots of attention in foodie circles. Recently featured in Gourmet Traveller magazine, Inside Out magazine, the Weekly Review and now part of Qantas Epiqure, we were lucky enough to include it in the February 2017
Discovery Box
. Sin-ko-nah is a really unique product, made with Cinchona bark. Its most obvious use is to serve it with your favourite gin, however Sarah, the founder of sin-ko-nah, has shared with us another delicious way to use this bittersweet syrup. The sin-ko-nah Panna Cotta dessert.
sin-ko-nah Panna Cotta
250ml heavy cream

100ml full cream milk

1 1/2 TB of sin-ko-nah tonic syrup

1/4 cup castor sugar

Zest of 1/2 Meyer lemon*

1 1/4 tsp powdered gelatine
Combine cream, milk, tonic syrup and sugar in a heavy based saucepan. Using a microplane or fine grater, remove the zest from the lemon and add to the saucepan. Heat gently over a medium heat, stirring intermittently to dissolve sugar and incorporate ingredients. Do not boil.
Meanwhile, place some paper towel on a small flat tray and arrange your lightly greased dariole moulds**, removing any excess oil with a paper towel. Ensure your moulds are sitting perfectly flat, otherwise your panna cotta will set unevenly.
Once the sugar has dissolved and the mixture is steaming (approx 5 mins), pull the saucepan off the heat and allow to cool for 2 mins. Then sprinkle the gelatine evenly over the top of the mixture. Allow to dissolve for 30 seconds and then stir again to ensure all the gelatine is incorporated fully.
Strain the mixture through a fine sieve into a jug to remove the zest and any undissolved gelatine. Then fill the moulds evenly, giving each a small tap on the bench top to remove any trapped air bubbles.
Transfer the tray of filled moulds to the fridge and chill for a minimum of 2 hours, preferably 4. To check if they are set, select one panna cotta and tilt slightly. If the liquid moves or bulges at all, it is not set sufficiently.
To serve, break the seal by inserting a small knife in-between the panda cotta and the mould. Turn the mould onto the serving plate and give a gentle tap to release. Serve with some orange segments, or perhaps a lemon shortbread for some textural variation. Enjoy!
Serves 6
*Meyer lemons are an heirloom variety prized by pastry chefs for their natural sweetness. You may be able to find them at farmer's markets, dependent upon the season. If you cannot find a Meyer, a regular lemon will do just as well.
** Dariole moulds are small plastic or metal cup moulds. These can be found at any good homeware or kitchen supplies shop. Ramekins or small glasses can be used as an alternative (as seen here), but you may not be able to decant the final product.
Recipe provided by sin-ko-nah, courtesy of Brydie Smith, Mansfield Regional Produce Store.
You can read more about Sarah and sin-ko-nah in our Meet The Locals interview here
As seen in our February 2017 mini zine, tucked inside the box: