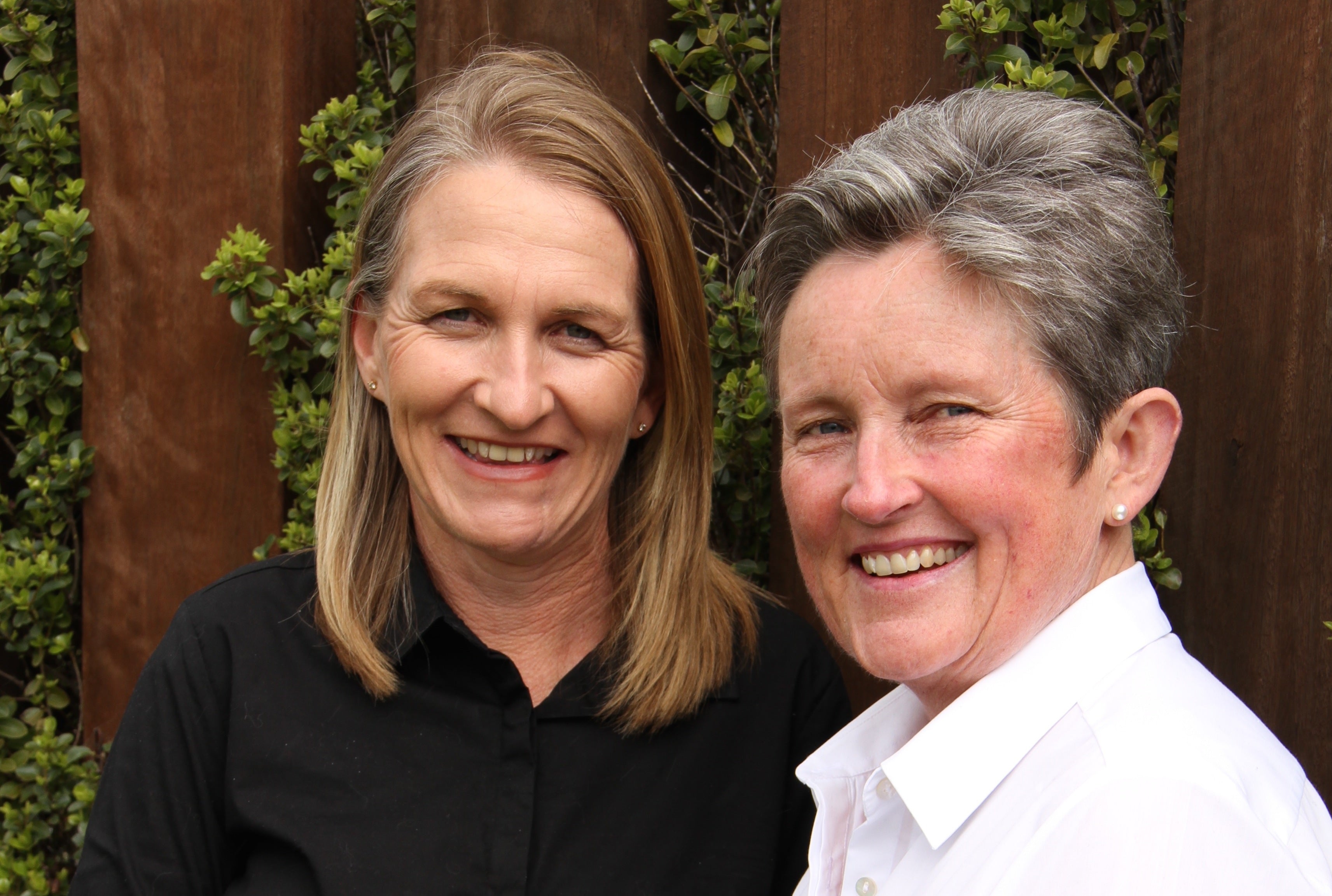 Meet The Locals - Garlicious Grown
Jenny and Cathy are friends first and producers of great garlic gourmet products next.
Both families farm in the Braidwood area and wanted to diversify and add value to their farming lives. Garlicious® Grown was born from conversations, thoughts and dreams and is now a multi award winning business.
Their caramelised black garlic cloves (featured in the December 16' Discovery Box) were most recently announced as a State Winner in the 2016 delicious. Produce Awards. Well done Jenny & Cathy!
Left to right: Jenny, Cathy
What's your food philosophy?
Food should be great tasting, versatile, fun and good for you – you can see why we got interested in black garlic!
What inspired you to create Garlicious Grown?
We were growing great garlic (enjoying the terrific cold climate garlic conditions offered by Braidwood, 700m above sea) and gifting them at Christmas when we read of black garlic, as a gourmet superfood. The internet had some guidance on how to caramelise garlic into black garlic but lacked the detail to really get cracking. We spent 18 months working to produce a few bulbs and then upping that to a commercially viable method to stabilise production for delivery year round.
What makes the garlic turn black?
We don't pull up black cloves but beautiful white fleshed garlic from a purple rocambole hard neck variety. The cloves are held at low temperature and high humidity for 30 days to turn them black. The cloves start white and gradually become beige, caramel, chocolate then black. The change in colour is the result of slow sugar break down over time using the Maillard reaction. This is a complex rearrangement of protein and sugar molecules described by Maillard (pronounced my-YAR), a French scientist, responsible for giving baked or fried food such a lovely aroma.
Tell us a little about the region you farm in?
We grow garlic on both farms in Braidwood, southeast NSW. To expand production, we buy garlic from our local growers, supporting a fledgling growers' co-operative. All garlic used is Australian grown and chemical free. Braidwood is a heritage listed town from the gold rush days – one of our farms has evidence of the 1850 Chinese gold miners who built races out of the creeks and "puddled" for gold in shallow ponds. Braidwood is a vibrant community with strong food interests, great garlic, truffles and wine production.
How would you suggest someone to eat black garlic if it was their first time?
For first timers I think a slice of a good vintage cheddar cheese with a third of a clove on a rice cracker with a glass of red wine (or your tipple of choice). Simple but a great way to enjoy the flavour. Next, spread on toast under your morning eggs – great flavour combo.
Can you cook with black garlic as you would with raw white or purple garlic?
No! Definitely not. Black garlic is great sliced into an omelette, or stirred into a finished pasta or risotto. The key is to treat the black garlic kindly, not to fry it off hard. It is not a replacement for raw garlic but a richer deeper flavour enhancer. Cloves are beautiful pureed into butter on steak and the powders make a great addition dusted over soup. The brave add black garlic to dark chocolate brownies or to a rich ice-cream mix.
What's your biggest achievement to date with Garlicious Grown?
We have been thrilled with the response to our black garlic, from both customers and judges. Repeat orders and gold medals are wonderful validation of the beauty of the product. At our first Sydney Royal appearance, our children posted a Facebook note congratulating us on "developing a legit business out of the back shed" which was a high point.
What would your ideal last supper be?
Our regular lunch in "Garlic World" (our work shed) is a toasted sandwich with smoked salmon avocado black garlic and cheese. Not high cuisine but hard to beat.
To discover more and connect with Garlicious Grown, click below:
Website:
www.garliciousgrown
.com.au
Instagram:
@garlicious.grown