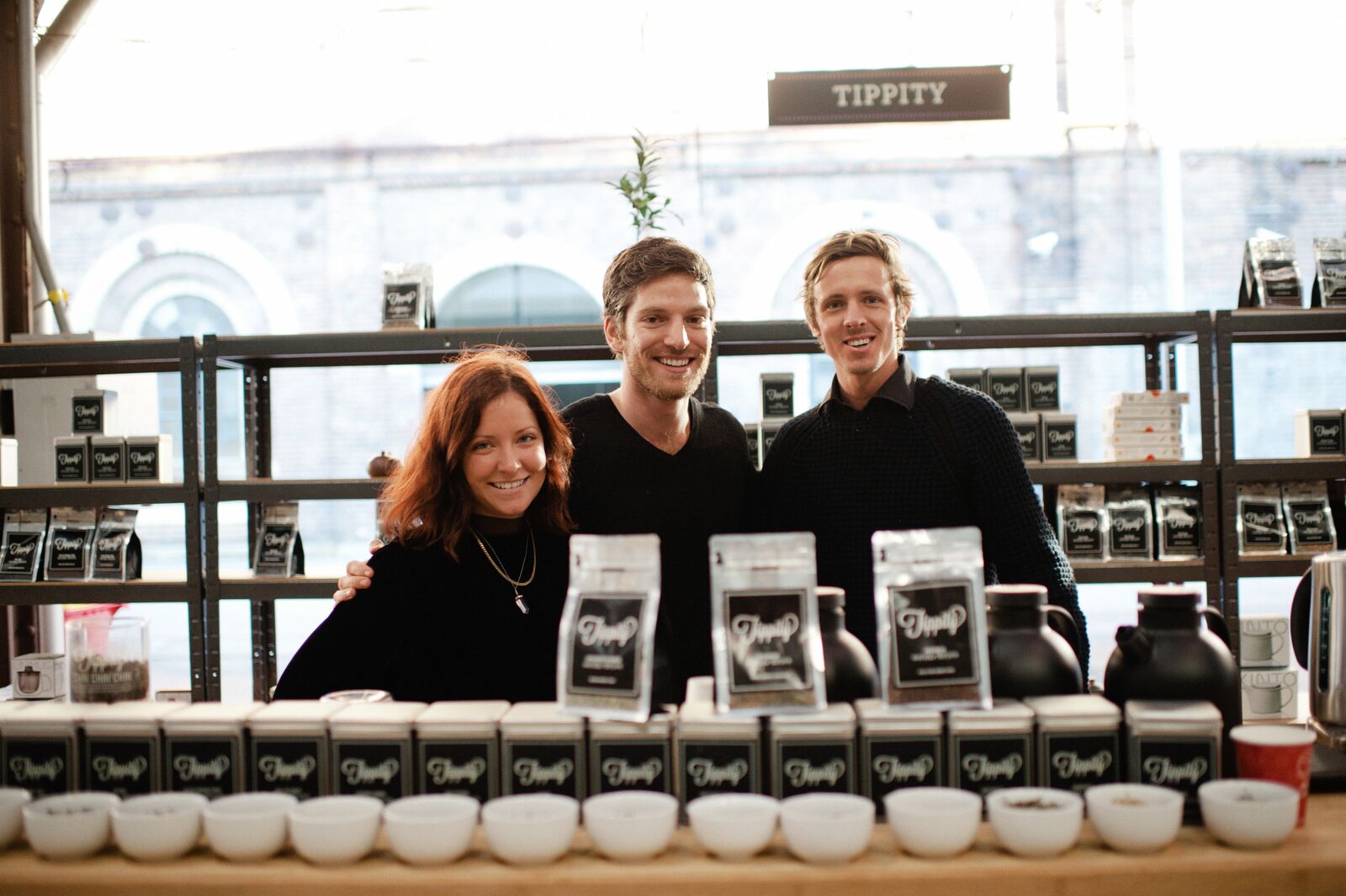 Meet The Locals - Tippity Tea
Based in Sydney, Tippity is an artisan loose leaf tea company dedicated to sourcing high-quality and authentic teas, tisanes, spices, fruit and herbs with a strong emphasis on ethical, sustainable production and social responsibility.
After spending time living in Japan, the husband and wife team developed a passion for their tea and tea culture, and decided to return to Sydney bearing this passion and attempt to endow Australia with a more profound appreciation of tea.
Co-founder, Andrew, shares with us their food philosophy, how they achieve 'balance' whilst living very busy lives and how to make the perfect breakfast cuppa. >> Tippity's English Breakfast tea was featured in the April 17'
Discovery Box
.
Tippity stand at the Sydney Tea Festival 2016 - Andrew is centre
What's your food philosophy?
Food should be grown with care, prepared with love and eaten with joy.
What inspired you to create Tippity?
I noticed that tea started to appear on the radar as a vogue specialty product a few years ago. I'd just returned from working in Japan and the respect the Japanese poeple have for tea - their food and beverage culture in general - was still very raw for me. I wanted to see great product that was being presented in a sexy way at a price point people wouldn't scoff at. No one was doing that. So I thought I'd better fix that.
We love your emphasis and dedication on sourcing premium and ethical teas, direct from farmers. What was your drive behind this versus just importing via a middle person.
Simply put, I think knowing where your food comes from should be the most important factor in deciding what to consume. The farmers and workers that grow the food, or in our case tea, should be paid and educated properly. Of course it should taste good and be good for you, but not at the expense of someone else's quality of life.
Not only do you and your wife run Tippity, you're an actor and have a growing family, how do you guys achieve balance?
That's a good question. I really have no idea. Really thinking about it, it comes down to prioritising. The most important thing in my life if my family; my wife and boys (and soon to be girl as well…). If it looks like I can't be home for dinner or bath time, I try and find a way to be there. If I can drop my son at school, I do even if it means shifting or even cancelling a meeting. Everything else falls into place, sort of...
What's your biggest achievement to date with Tippity?
That's tough. I'm proud of lots of things we've been able to achieve. Seeing our teas in-room in QT Hotels was a particularly proud moment.
As a tea expert, how do you make the perfect breakfast cuppa? Is it milk first or after?
Hahaha, I wouldn't call myself a tea expert by any means. But I do know this, the perfect cup of tea doesn't have milk in it at all, breakfast or otherwise. That's not to say you shouldn't have milk in your tea, but if you do, well… just saying...
What would your ultimate last supper be?
A huge Lebanese feast. My mum is Lebanese so, cabbage rolls and kibbeh all the way!
To discover more and connect with Tippity, click below:
Website:
www.tippity.com.au
Facebook:
www.facebook.com/tippitytea
Instagram
:
www.instagram.com/tippitytea