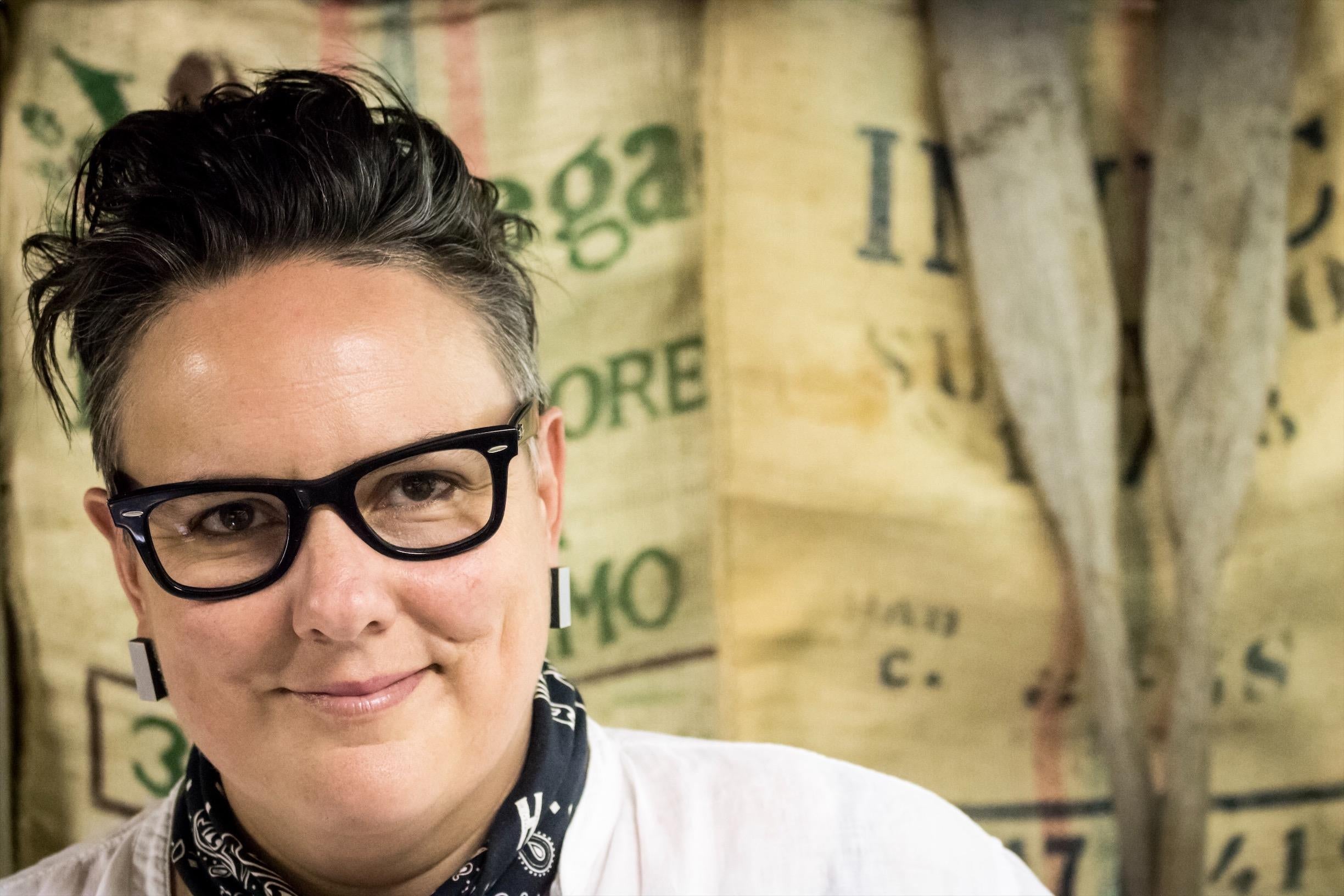 Meet The Locals - Rivertown Trading Co
Formed in 2015, Rivertown Trading Co is a hand crafted producer of the beautiful Smokehouse sea salt. Inspired by its hometown Lismore's pioneering history and traditional trade along its rivers, Rivertown Trading Co. produces quality products made with care and tradition. They like to think of them as 'provisions for living'.
In this interview founder Rebecca tells us what she couldn't work without, how smoked sea salt is best eaten and what her favourite season is for food + more.
Rivertown Trading Co 'Smokehouse Sea Salt' is featured in the Oct-Nov 17'
Discovery Box
. (limited boxes left)
What's your food philosophy?
Our philosophy is a shared food experience. Sharing the knowledge, tradition and innovation of the producers and makers with friends and family around the table. And let's face it, everything tastes better when it's shared.
What was your inspiration behind starting Rivertown Trading ( & it's name)?
Rivertown Trading Co. was born out of a love of old traditions and a personal drive to create and make for a living. Our name was inspired by the two rivers of my childhood, the Wilsons and the Richmond and the steamers that travelled its waters transporting people and their produce to and from the coast. The Northern Rivers region of NSW has a rich history of quality produce, artisan makers and food production, and the Smokehouse range of products is our foray into this tradition.
As a small batch producer, what's the most challenging aspect to your job?
Consistency. I think like other small businesses, maintaining a high quality finished product can be a challenge and we take great care to ensure a consistent flavour and quality, particularly when scaling up production to meet large orders.
And the most rewarding?
When you create and labour over something so intensively, each time it comes together it's a little victory. I still find the process of creating rewarding, it's not a chore and I believe that if you take joy in the small things everything else is a bonus.
Can you tell us about the ingredients you source and the process of making smoked sea salt?
We take what we believe to be the finest quality, hand harvested Australian Sea Salt and slowly infuse the flakes with cold smoke until optimum colour and flavour is achieved. The wood smoke is created using a blend of sustainably sourced Red Gum and Wattle that when combined with the salt makes for a true taste of Australia, where the sea and bush meet.
What's your favourite season for food?
It would easily be as Spring becomes Summer and the days become longer, you want to be outside with friends, cooking or grazing over the beautiful produce that the season brings. We are fortunate that most Summers our 60yr old Mango tree is heaving with beautiful fruit to share and create with, the smell of Mango
is
Summer.
What's been your biggest achievement to date with Rivertown Trading Co?
Quite honestly, it was getting our first product off the ground. Seeing Smokehouse Sea Salt on the shelves of our very first retailer was a goosebumps moment.
What is one thing you couldn't work without?
Music! It's a motivator and a companion while I work, so much so I even created a Rivertown Trading Co. Spotify playlist and it gets a hell of a workout.
How do you recommend using/eating smoked sea salt?
Smokehouse Sea Salt pairs really well with both sweet and savoury dishes, and is best used as a finishing salt, particularly with a last minute sprinkle over something hot where you get an instant aroma hit of smokiness.
Would your ultimate last supper be?
It would be a table groaning under the weight of decadent cheeses and luscious fruits, piles of local charcuterie and perhaps some smoked meats all accompanied by Australian, craft beers and wines and Gin.
To discover more and connect with Rivertown Trading Co click below:
Website: www.rivertowntrading.com
Instagram:
www.instagram.com/rivertowntrading
Facebook:
www.facebook.com/rivertowntradingco