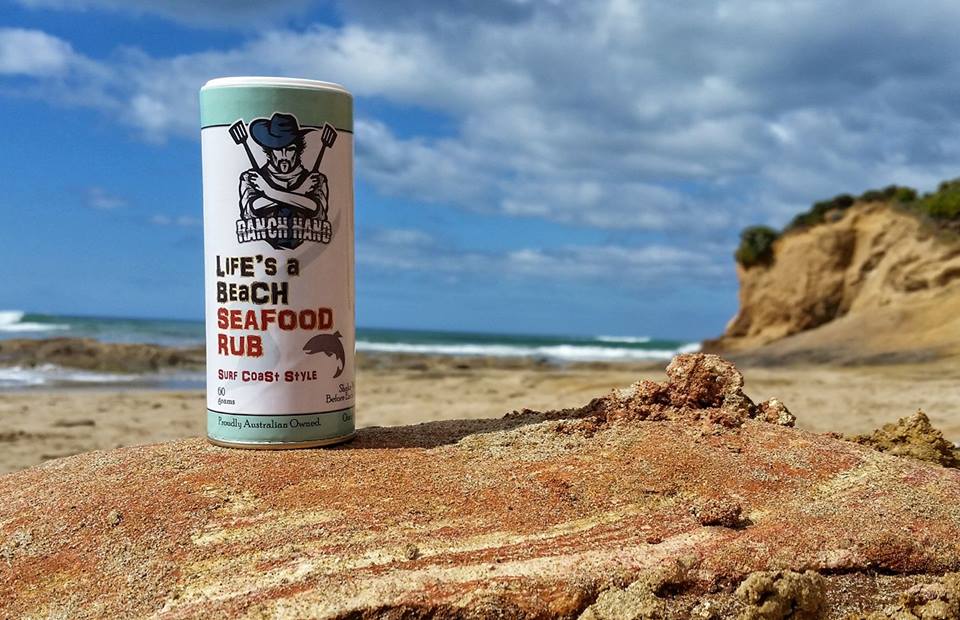 Meet The Locals - Ranch Hand Foods
Ranch Hand Foods is all about the Low n' Slow. Founded by Cliff Wilmsmeyer, they are a small Australian company that is dedicated to bringing authentic flavours of the south and southwest of their native America. Specialising in salsas, sauces and rubs learnt from Texas using ingredients from local farmers they know in Australia.
In this interview, Cliff shares with us how
Mumford and Sons
play a role in Ranch Hand Foods, what makes the ultimate BBQ and gives advice to those who may be wanting to launch their own food business.
Ranch Hand Food's Life's A Beach seafood seasoning is featured in our Oct/Nov 18'
Discovery Box
.
What's your food philosophy?
Keep it simple, work with what you've got and go from there. Pretty much all cooking that becomes a part of a culture came from this, just out of necessity. It's just as true of American BBQ as it was for any native cuisine.
What was your inspiration behind starting Ranch Hand Foods (and its name)?
When my family and I migrated to Australia from the States in 2009, I missed the foods I knew best and grew up with. Everything we make as part of the business started as recipes we'd make for ourselves. I'd grown up around farms and lived in Texas for awhile, so Ranch Hand just seemed like a fitting name, a ranch hand being someone who is close to the ground in agriculture and epitomizes the do it yourself attitude.
Do you get to travel back to the States much? What do you miss most?
It's been a few years, but family has come to visit us! I do miss it. I've traveled extensively all over the US, starting with family road trips across the US in the 60s. Starting a business doesn't let you get away much, along with having a child in school! But someday I'd like to take our daughter on a road trip home.
As a small batch producer, what's the most challenging aspect to your job?
Just making sure we're on top of the growing seasons and getting the produce and herbs while the harvest window is open.
And the most rewarding?
Creating. Starting from scratch on a recipe trying to reach a specific goal for flavour and use. I'd have more products than we could keep up with if we took all of them to market, but it's fun to offer them as seasonal products from time to time.
If we looked inside your fridge what would we find?
Right now, leftover pulled pork and a brisket ready for this weekend. Some makings for lemongrass chicken as well.
What's your favourite season for food and why?
Late summer. The tomatillos are ready!
What advice would you give to someone who's considering launching their own food business?
Run. No, seriously… just don't sell anything you don't love to eat.
What is one thing you couldn't work without?
Music. Sauce cooks better to some Mumford and Sons.
In your opinion, what makes the ultimate BBQ?
Friends and family, a good cut of meat, cold beer and a lot of patience.
If you weren't a food producer, what would you be doing?
Travel photography. We've been from Morocco to Peru to Russia and I love getting a candid shot of life, wherever we are.
What would your ultimate last supper be?
Hmmm. A big bowl of beef pho, with my wife and daughter in some little hole in the wall place in Hanoi.. Or maybe Tacos Arabe. Gosh, "last" just seems so... final
To discover more and connect with Ranch Hand Foods click below:
Website: www.ranchhand.com.au
Instagram: www.instagram.com/ranchhandfoods
Facebook:
www.facebook.com/ranchhandfoods