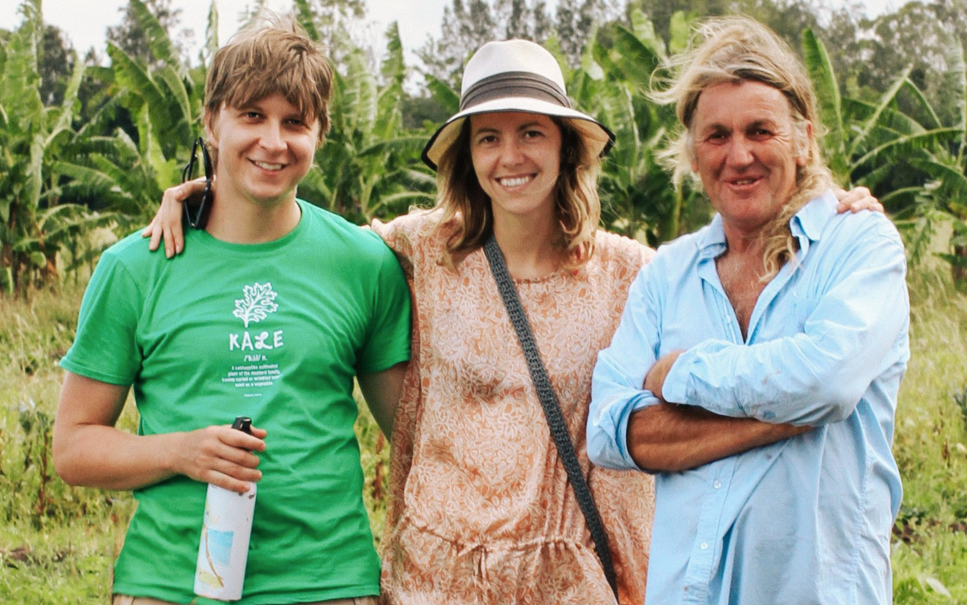 Meet The Locals - Pure Snack by Extraordinary Foods
Olga and Alex, the founders of Pure Snack and Pimp My Salad brands are originally from Russia, however after travelling the world they fell in love with Australia and eventually settled in Byron Bay. They noticed it was difficult to find healthy snack foods that actually tasted good, so began dreaming up recipes to make healthy, natural foods as delicious as they are nutritious. Trading in their careers in medical biology (Olga) and software design (Alex), they now run a
local and sustainably grown health food business
In this interview Olga shares with us the one thing she couldn't work without, what she'd be doing if she wasn't a food producer and the real challenge of being a small batch producer of natural foods.
Pure Snack's Kale Chips are featured in our Aug/Sep 18'
Discovery Box
.
What's your food philosophy?
Our mission is making healthy eating effortless for the customers, respectful to the environment, farmers and producers and meaningful for everyone involved.
What was the inspiration behind starting Extraordinary Foods?
Originally from Russia, we travelled the world, and eventually fell in love with Australia. After settling in our new home country, we noticed it was difficult to find healthy snack foods that actually tasted good.
So we began dreaming up recipes to make healthy, natural foods as delicious as they are nutritious. We believe that pure, whole foods, sourced from clean sustainable farms keep us healthy and full of energy. Now, having traded our careers in medical biology (Olga) and software design (Alex) for the adventure of growing Pure Fields, we're devoted to helping people live healthy, joyful lives — by making eating well effortless.
Tell us a little about the region you farm in and the relationship you have with local farmers?
We're located in vibrant Byron Bay, where slowing down to enjoy delicious food and natural beauty beats the speed and chaos of city life. We chose to source ingredients locally, our pride in Australia is an important part of who we are.
As a small batch producer, what's the most challenging aspect to your job?
The challenge is to create a commercially valuable product with good shelf life to be able to distribute Australia wide. There is a huge gap between creating something yummy at home and making it to sell nationwide. One of the biggest issues as shelf life as we did not want to use any chemicals and preservatives but needed to look for natural alternatives to create the product with suitable shelf life for the distribution.
And the most rewarding?
Seeing people enjoying our products.
If we looked inside your fridge what would we find?
Lots of greens and veggies. Same as in our instagram account @PureSnack
What is one thing you couldn't work without?
My inner balance and mindfulness. I have to practice yoga and meditation as running company involves lots of stress.
What's your favourite season for food and why?
In Australia my favourite season is winter. I like cooler weather and have a deep in the cold ocean every morning.
If you weren't a food producer, what would you be doing?
Scientific research on human disease. That's what I have been doing before and it is something I will move back to after sometime.
What are your BIG goals for 2018?
Enter international market - start selling our Pimp My Salad range in the USA and UK.
What advice would you give to someone whose considering launching their own food business?
Make sure your product is commercially viable and calculate the numbers correctly. Make sure that price works for you.
What do you miss most about Russia?
People.
To discover more and connect with Extraordinary Foods click below:
Website:
www.extraordinaryfoods.com.au
Instagram: www.instagram.com/puresnack
Facebook:
www.facebook.com/puresnack