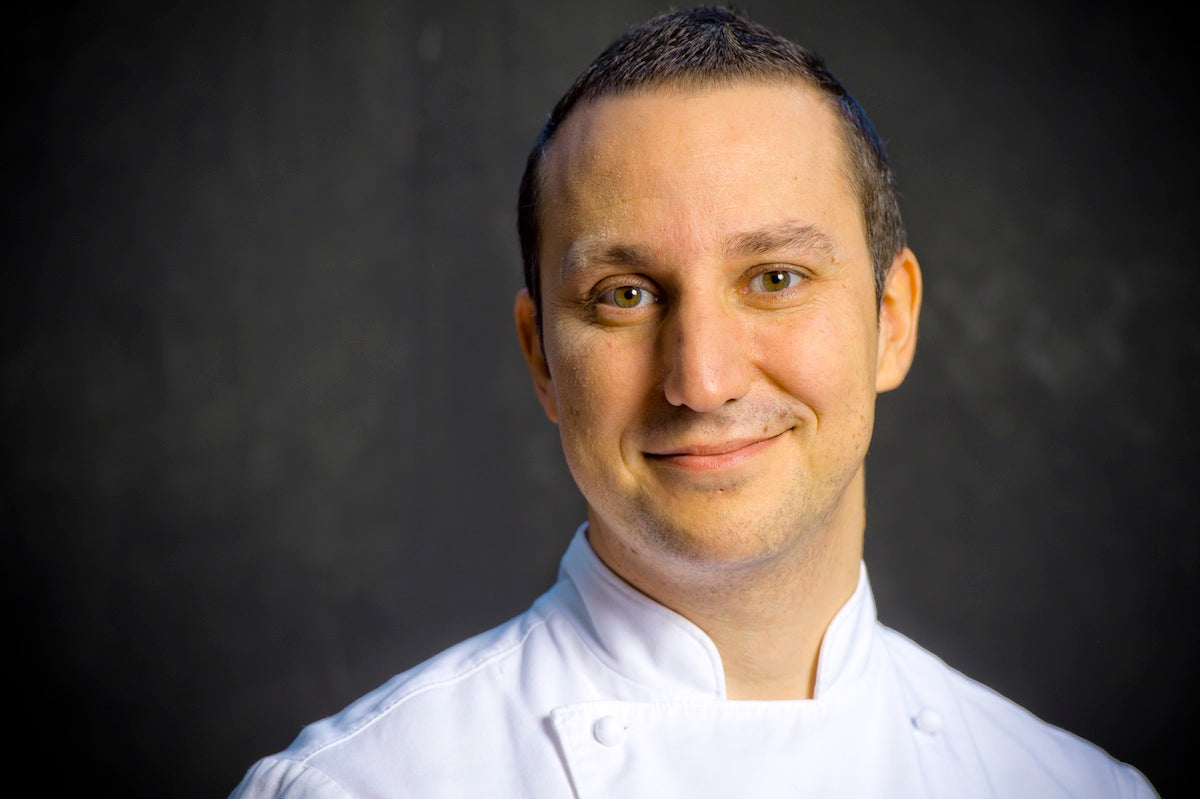 Meet The Locals - Chef Luca Ciano
Luca Ciano started cooking with his Mum and Grandma when he was 8 years old, taking his first few steps in becoming a chef. Born and raised in Milan, he inherited his passion for food and respect for people from his close knit family.
Luca's career includes the famous 2 Michelin-starred restaurant "Il Luogo di Aimo e Nadia" in Milan, as well as international experience at London's Millennium Gloucester Hotel, Relais & Chateaux in Bermuda, and in Australia at the Sheraton on the Park, The Westin in Sydney to name a few. You may have recently seen him on Network Ten's Studio 10 morning show? It was in 2015 that he decided to create and launch his signature food range, Chef Luca Ciano.
Luca Ciano's Pumpkin & Amaretti Sauce is featured in the new June/July 19 'Winter Feast!'
Discovery Box -

try it for yourself!
What's your food philosophy?
Keep it fresh, simple & especially seasonal!
When, where & how did you career in hospitality begin? What was the inspiration behind launching your own product range?
I decided to become a Chef at the young age of 8 after playing around in the kitchen with mum and nonna. I've started working as a professional Chef at the age of 15 after I finished my Hospitality degree in Milan Italy.
My product range was launched almost 4 years ago after I dreamt of having a Chef Made - unique range - high quality products that people can buy right off the shelves. Pasta sauces in jar have been made for ages but not super high quality ones. The idea of creating something unique with lots of love, passion and 25 years experience as a Chef got me very excited making me believe that I was onto something. There was and still is a gap in the market for what I do at my level.
It's me in a jar, take me home!
As a small batch producer, what's the most challenging aspect to your job?
The biggest challenge is to recreate exactly what I would normally cook in a restaurant, same steps and procedures. When you manufacture even in small volumes like us, it is still hard. For example; when we make my Pumpkin & Amaretti, the Pumpkin is hand blended and Amaretti biscuits are crumbled by hands, or in my Caramelised Onion & Fresh thyme, the thyme is fresh and hand picked. It takes 2 people 3 hours to pick fresh thyme leaves for only a production of 300 jars. In My Fresh Rocket Chilli Celery sugo, we hand chopped on production day both rocket leaves and celery. Time is money…..but I don't care, all I care is the end result. My mission has always been for people to try my sauces for the first time and go WOW!!! So far…..I've proudly achieved that. It comes at a cost, but people are happy to pay premium for something made right as not to many people do it in my category.
And the most rewarding?
Its people telling you that these are the best pasta sauces they've ever had, not just from the supermarkets but better then their own cooking or restaurants. It really makes my day!
If we looked inside your fridge what would we find?
Always Prosciutto di Parma, Parmigiano Reggiano, dark chocolate and of course my own products ;)
What's your favourite season for food and why?
I love equally each season, each season has amazing things to offer from ingredients and brings me back to childhood memories. Too many good ones from each season to choose from. Also they're making me feel different with different moods in each season. I went as far as making 1st cookbook about seasons, It's called 'Luca's Seasonal Journey'.
What is one thing you couldn't work without?
Of course my knives…...With people I cannot work without professionalism. When it comes to ingredients, they have to be seriously good quality and if they're not I refuse to use them. I'm quite fussy and a ball breaker…..
What are your BIG goals for 2019?
Grow my business, stay healthy and most importantly spend more time with my family! I'm addicted to travel but it's killing me.
Where is your go to for the best Italian food in Sydney?
I travel a lot nationally and overseas so I tend to cook at home as much as I can. I'm good friends with most of the Italian restaurants in Sydney, so for casual Italian I love to go to 21 Ventuno restaurant, for Pizza I love 'Al Taglio' & 'Lucio's Pizzeria' and when it comes to fine dining I love classics at Lucio in Paddington or try next level modern Italian at 'Lumidining', 'Ormeggio at the Spit' & 'Pilu at Freshwater'.
Image: Ormeggio at the Spit
If you weren't a food producer, what would you be doing?
No idea….I cannot imagine doing anything different. However my childhood dream was to become a motorbike rider, I've been obsessed with motorcycles since I was a kid. My mum never bought me one, I wish I was Valentino Rossi…..
What advice would you give to someone whose considering launching their own food business?
To get ready for some serious hard work which comes with a 24/7 schedule, surround yourself with amazing people….they must be as good as you and/or even better then you, never be shy to ask for help and support. You can't do everything yourself…...and believe me as I've learned the hard way.
What would your ultimate last supper be?
First of all I must be surrounded by family and friends, then there must be lots of comfort food like risotto, pasta, perhaps like mum's lasagna, polenta with an awesome juicy slow cook juicy meat to go with it, definitely roasted chestnuts and plenty of sweets of a sorts to end the opera! Of course the list could go on forever :)
To discover more and connect with Luca Ciano click below:
Website: www.lucaciano.com
Instagram: www.instagram.com/cheflucaciano
Facebook: www.facebook.com/cheflucaciano