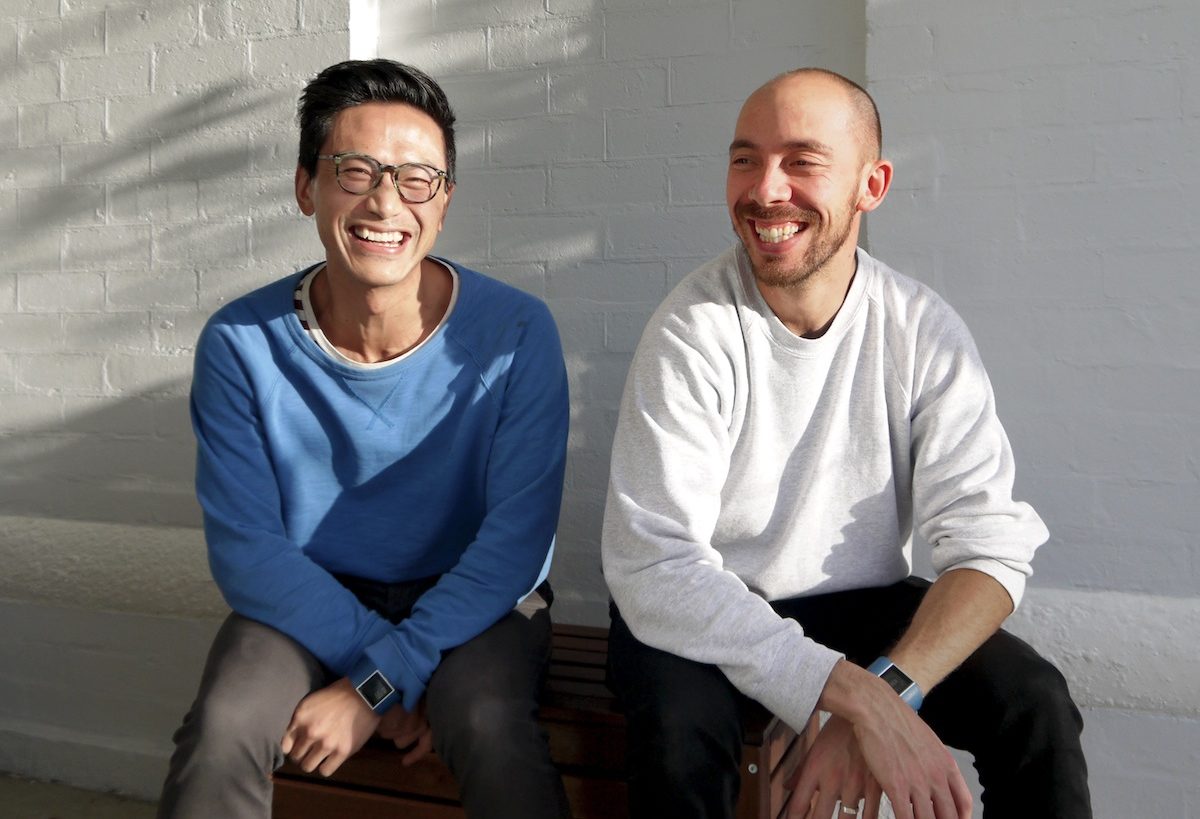 Meet The Locals - Eighteen Thousand Islands
In 2002, Merv and Chris, cousins who grew up in Melbourne with half Indonesian heritage, decided to make a bit of extra cash by selling satays at the Queen Victoria Night Market in Melbourne. Each Wednesday night, within a two hour time frame they were selling over 2000 skewers and 60 gallons of sauce. This success led them to open two Sataybar restaurants in Melbourne and eventually create Eighteen Thousand Islands in 2015.
In this interview they share with us their beautiful inspiration and love for satay, the one thing they couldn't work without plus the most surprising thing they'd be doing if they weren't producing food + more.
Eighteen Thousand Island Satay + Kecap Manis sauces are featured in the Apr/May 19 'Wok On!'
Discovery Box
.
What's your food philosophy?
Food = Family
Most of my memories of our grandmother is of her cooking and she engrained in us the importance of food as the lifeblood and celebration of family. She lived in a granny flat at the back of Merv's parents house and, growing up, we could always be found in her kitchen as she would always have something for us to eat. She was one of those cooks that would have the recipes in her head and if you asked her how much of an ingredient to add she would say "just a little" which is no good for someone like me who likes to know exact quantities! My mum sat down with her and got her to write down all her recipes and none of them have quantities. We have a folder full of these scribbles - all her treasured recipes.
Whilst our grandmother didn't speak a lot of English, she communicated with great love through her food. She was happiest when her grandsons were at her table enjoying her cooking. If she was showing us how to make something it was very much through action and demonstration and very little talking. Our grandfather on the other hand spoke perfect English - he would be the one who would call us on the phone and tell us that there was some delicacy awaiting us in their flat.
Can you share with us how your journey & love for Satay began? What was the inspiration behind starting Eighteen Thousand Islands?
Merv and I are cousins and our mums are from Indonesia. We grew up in Melbourne and our grandparents migrated here in the mid-80's.
We used to have big family barbeques where our grandmother's peanut sauce was centre-stage. We'd joke as kids that one day we would sell the sauce so everyone could taste it. That eventually became a reality when we managed to wrangle a store at the Queen Victoria Night Market for a bit of extra cash back in the summer of 2002. We built a charcoal grill out of a 40 gallon drum and 'Warung Satay' was born. A warung is traditionally a small, family-owned business, usually a restaurant or cafe. We had never done anything like it and were totally unprepared, but very soon we were serving thousands of satay skewers every Wednesday over that summer. It was so successful that by the end of the summer we decided we wanted to open a permanent store.
It took another eight or nine months to find a location that was suitable; a tiny, empty corner shop in what was then a relatively quiet part of the Melbourne CBD, and 'Sataybar' was born. We got rave reviews for our little one-trick-pony and soon after opened a second Sataybar. Matt Preston, now of Masterchef fame, reviewed us in his then weekly column for The Age Newspaper. In it he wrote, "So Satay-isfying...In an era when every little hole-in-the-wall tries to do everything, Sataybar does just one thing and does it well. That thing is satay."
We actually kept Sataybar going for 9 years while working other careers. During our time with Sataybar we would often get requests to buy the sauce in jars, so after a three year break from anything to do with satay, in 2015 we launched Eighteen Thousand Islands to do just that - sell our sauce in jars!
Eighteen Thousand Islands is a rough estimate of the number of islands in Indonesia, and for us that represents endless opportunities with so much to discover and share. We chose a name that was almost the exact opposite to our one-trick-pony Sataybar. We feel we have so much more Indonesian food, and in particular our grandmother's cooking, to explore.
As a small batch producer, what's the most challenging aspect to your job?
Continually hitting our high standard of quality. It sounds a bit cheesy, but we do this for love. Therefore we are always aiming really high... for the best tasting product... that looks great... at the best value for money... and a fun experience obtaining it. Small inconsistencies can happen when you produce in small batches and in small kitchens and with ingredients that can have their own inconsistencies. We are lucky to now work with a team who are experts in food manufacturing and are HACCP accredited, and have a food tech who we love and loves our products! (There's that 'family' vibe coming through again in the food biz).
And the most rewarding?
We are really humbled by the awesome feedback we get from our passionate customers. It's unbelievable how much people love satay. Many satay lovers see themselves as 'satay experts' and when they give us the resounding thumbs up, it makes us ridiculously happy. We are really lucky to have such vocal and fanatical customers… and some even demand their local store stock us, which is really nice
If we looked inside your fridge what would we find?
Cold cans of beer. Goes great with satay ;)
Many people would be hesitant to go into business with family. Can you share any advice on how you guys make it work?
There are a few reasons why it works for us. We are good mates, love a good laugh, share a single vision, on the same page regarding what success looks like and not afraid of hard work. But most importantly we have complementary skills and trust each other. Chris leads product development, design and communications, whilst Merv works on sales, account management and finance. These are each of our strengths and we play to them and we trust each other to put in 110%. And it doesn't feel like work…. more like fun!
What's your favourite season for food and why?
Really hard question. I don't really think in seasons. Food is family, which is every day and every week celebration. I think this attitude towards food comes from our grandmother and mums. Food is all the time and not dictated by time of year. Also, you can have our satays, sauces and pastes all year round.
What is one thing you couldn't work without?
All our passionate customers, retailers, distributors and fellow local producers! We do this for love so we only work with people we like.
What are your BIG goals for 2019?
During 2018 we struggled a bit to keep up with supply. So 2019 is about scaling better and being able to support our retailers and distributors at the next level. We are super happy that demand has gone crazy all over Australia and everyone is loving us. Yes, a good problem to have, however we are keen to ensure there is always great satay and gourmet Indo products on your shelves… for many of our passionate customers this is a life-or-death scenario!
If you weren't a food producer, what would you be doing?
Building cubby houses. They are really fun to build… you just let your imagination run wild and you get to work! The results come quickly and the smiles on kids' faces are priceless. We've both built double storey cubbys for our kids and they were super fun and rewarding. I bet you weren't expecting that answer ;)
What advice would you give to someone whose considering launching their own food business?
Passion and uniqueness are key. You need to love what you are doing. I recall when we first launch I boldly said we would be in 30 awesome stores in 30 days. It was November and I didn't know retailers have embargoes around this time on new products. Someone later told me it was a pretty stupid and unrealistic goal. Nevertheless, I dumbly walked into 30 stores and spoke passionately about our unique product and boom! 30 stores in 30 days.
If you could have any celebrity /renowned chef cook you dinner, who would it be?
Scott Pickett. He is local to us and is a food genius! High-end food or low end, doesn't matter… it always taste great when Scott is cooking it. I once ate one of his sausage rolls at a local school fete… it was amazing!
What would your ultimate last supper be?
Would be an Indo feast cooked by our Mums and Aunties… just like when we were kids! Now our friends and family expect us to cook and bring the feast.
To discover more and connect with Eighteen Thousand Islands click below:
Website: www.eighteenthousand.is
Instagram: www.instagram.com/eighteenthousandislands
Facebook: www.facebook.com/eighteenthousandislands