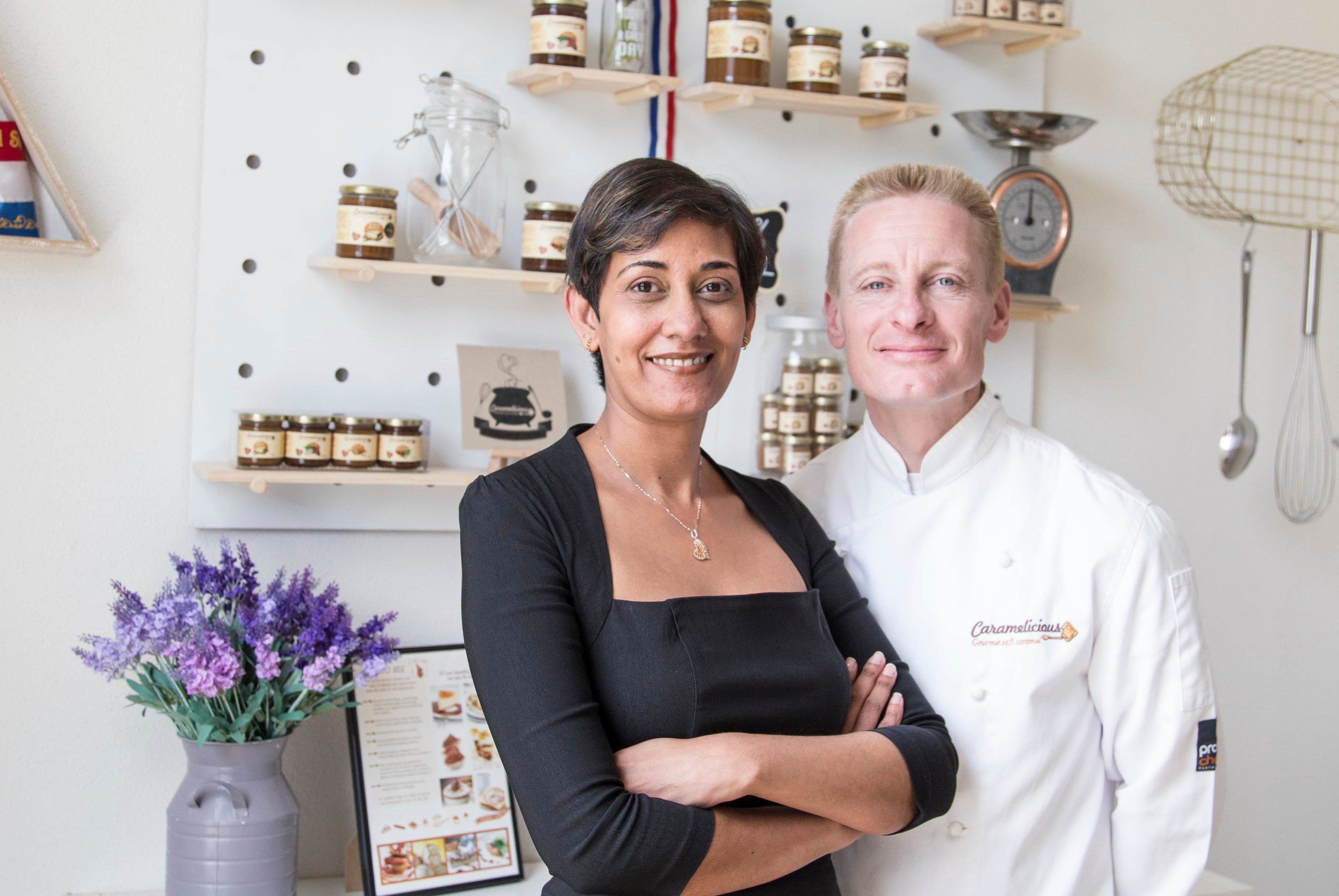 Meet The Locals - Caramelicious
Caramelicious is a family owned business making traditional French style salted caramel with a family recipe which has passed down three generations. Rémi & Breena Tremsal have put their heart and soul into developing an exceptional Salted Caramel in Australia.
Pure, rich and delicious caramels are handmade in the French traditional method; in copper cauldrons in small batches, slow simmered to create soft and buttery gourmet caramel that true caramel connoisseur love and appreciate.
In this interview Remi shares with us how a shocking fall as a jockey led him to building Caramelicious, what he couldn't work without and his ultimate last supper (which makes us want to join him!).
Caramelicious 'Salted Butter Caramel Sauce' was featured in the August 17' Discovery Box.
What's your food philosophy?
My philosophy to Food has always been about enjoying everything in a balanced way. Indulge your senses with a taste of tradition. It's all about real food, growing up in France, I was lucky to be with my family who has a passion for food and everything is made from scratch.
What was your inspiration in starting Caramelicious?
I am a jockey by trade, in 2011 I had a fall and had back surgery, for my recovery I was forced to stay away from the track for several months. During my convalescence I indulged into my other passion: Cooking! As my dad was selling it in France, I thought why not try to sell our caramel here in Australia. That's how it all started.
What's your first memory in the kitchen?
I remember following the recipe but the result was not as expected.
As a small batch producer, what's the most challenging aspect to your job?
Keeping the same consistency and flavour for each batch.
And the most rewarding?
Having customers buying my products 2 years ago and coming back saying that it's the same as they tasted the first time! And also seeing the smile on people's face when tasting my creations.
What's your favourite season for food?
Winter! I get have some nice cassoulet, Cheese raclette. Comfort food as we call it.
What is one thing you couldn't work without?
Butter!
What's been your biggest achievement to date with Caramellicious
?
Receiving the Champion Sweet Category two years 2014 and 2016 at the Royal Sydney Fine Food Awards.
What would your ultimate last supper be?
Escargots (snails) for entrée, rabbit in a mustard sauce (made by my mother) for main, cheese platter with French baguette before a crème brulee. A wine to match with each dish and a short black coffee to finish. Simple but authentic kind of meal.
To discover more and connect with Caramelicious click below:
Website:
www.caramelicious.com.au
Instagram:
www.instagram.com/ozcaramelicious
Facebook:
www.facebook.com/caramelicious.au