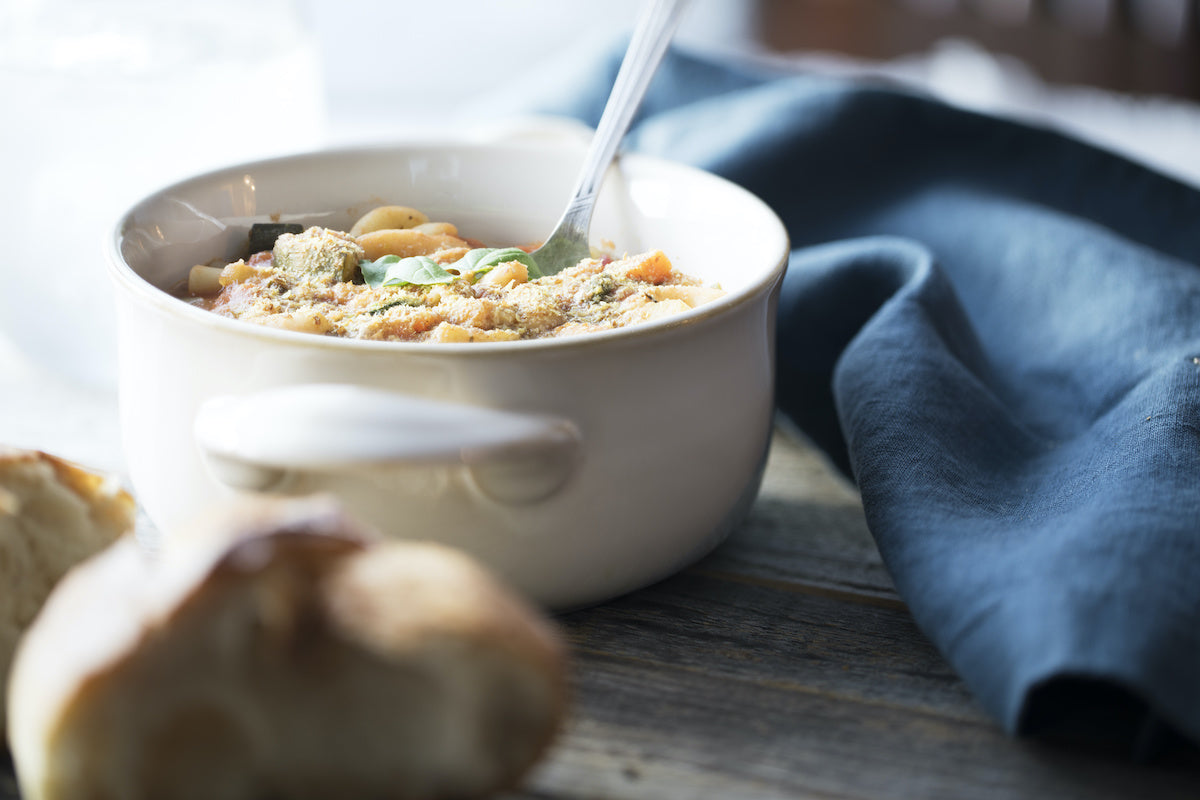 Lello Trottole Minestra
Now that the weather is a little cooler, cravings for a nourishing, belly warming soup is called for. 
This Minestrone recipe is exactly that. A speciality from head chef and co-founder of Lello Artisan Pasta in Melbourne.
Side note: The highlighted Australian ingredients are featured inside our Discovery Boxes. We love showing you ways to use the goodies inside your box. But no need to fret if you don't have a box, you can always substitute these with other quality products. 
Lello Trottole artisan pasta is featured in the 'Autumn 21' Discovery Box. 
Lello Trottole Minestra
Ingredients:
400g Lello Trottole Pasta

420g cooked tin Lentils 

1 cup of each Onion / Carrot / Celery (diced)

1 bunch Cim'e Di Rape (spinach is fine)

50g Pancetta cut

420g tin Tomato puree

2lts Water (or until covered)

Parmesan cheese & parsley to serve
Method:
In a large casserole pot fry onion, celery, carrot, pancetta & lentils until golden.  Add tomato puree and enough water to cover vegetables and cook until vegetables are tender. Season to taste. Turn off and put aside.

Boil Lello pasta (2-3 minutes). Drain pasta and add to vegetable and lentil mix giving it a good mix. 

To serve, finish with extra virgin olive, parmesan and flat leaf parsley.
Serves 2-4
Learn more about our exciting seasonal Discovery Box's here: DISCOVERY BOX