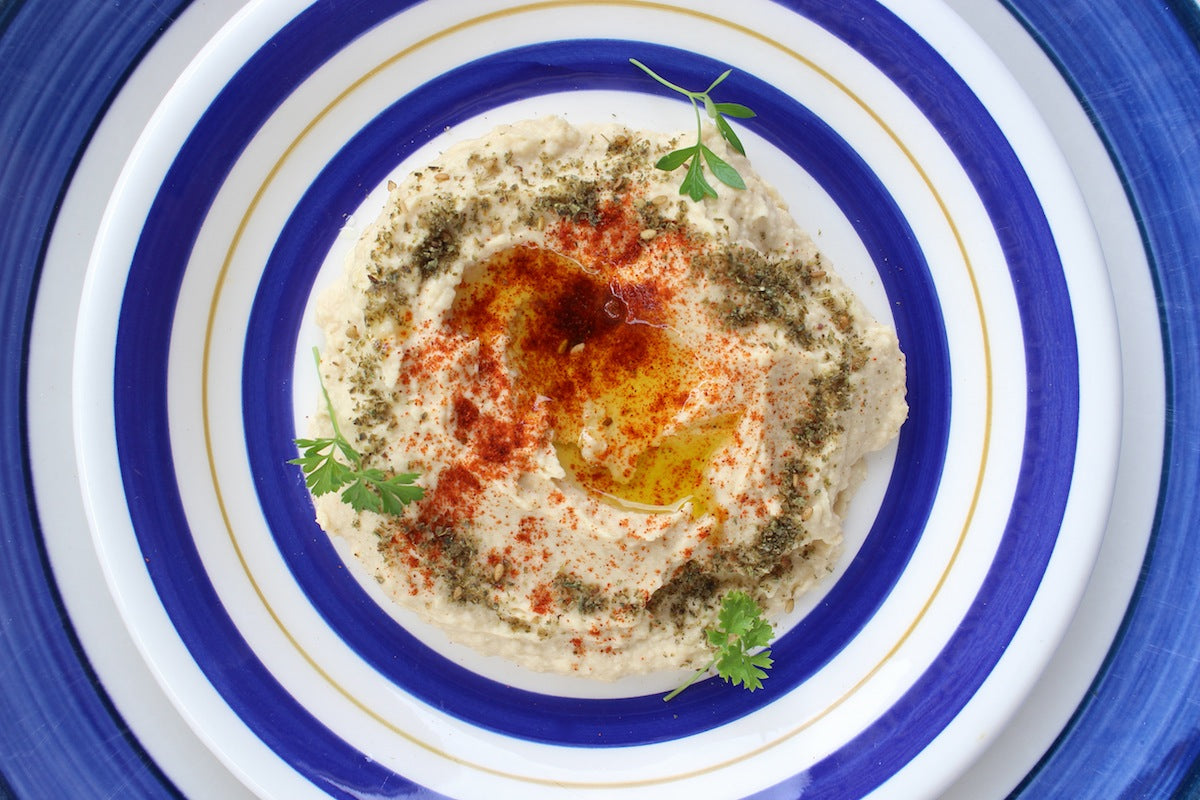 Homemade Hummus - So Simple!
Have you ever tried making your own hummus before? If you haven't, it's one of the easiest things you can do in the kitchen....honestly! Once you make it for yourself, you'll question why you ever opted for store bought hummus. Not only is it a one 'bowl' type recipe, you probably already have most of the ingredients in the house. The only exception may be the tahini paste, however once you buy one jar of this, you can make endless amounts of hummus anytime you want.
I encourage you to stock up on a few cans of chickpeas and a jar of tahini so you can whip this up anytime day or time of the week. Hummus is great to have as a dip on its own. If ever you have unexpected guests show up, you'll always have something to pull together, quickly. Perfect with some crackers or raw veggies. We regularly add a dollop of hummus alongside grilled meats, salad or veggies at dinner time. Either way it adds an element of understated luxury to the table.
Homemade Hummus
Chickpeas 1 can, rinsed
Tahini 1/4 cup
Garlic clove 1

small

minced
Lemon Juice fresh, 2 TB
Extra Virgin Olive Oil 2 TB + extra for serving
Water 1-2 TB depending on the consistency you like
Sea Salt 1/2 tsp
Za'atar* spice for serving (optional)
Smoked Paprika for serving (optional)
Simply add the tahini, lemon juice, sea salt & garlic into a food processor & give it a quick blitz. Tip in 1/2 of the chickpeas and 1 TB of the olive oil and process. Repeat adding the remaining chickpeas and olive oil plus any water you need to achieve a smooth, creamy consistency. Serve the hummus on a plate and drizzle with a little olive oil and sprinkle with Za'atar & Smoked Paprika. Store in an airtight container and keep refrigerated for up to 1 week.
*Za'atar is a Middle Eastern spice mix made up of dried thyme, oregano, sumac, toasted sesame seeds & salt.