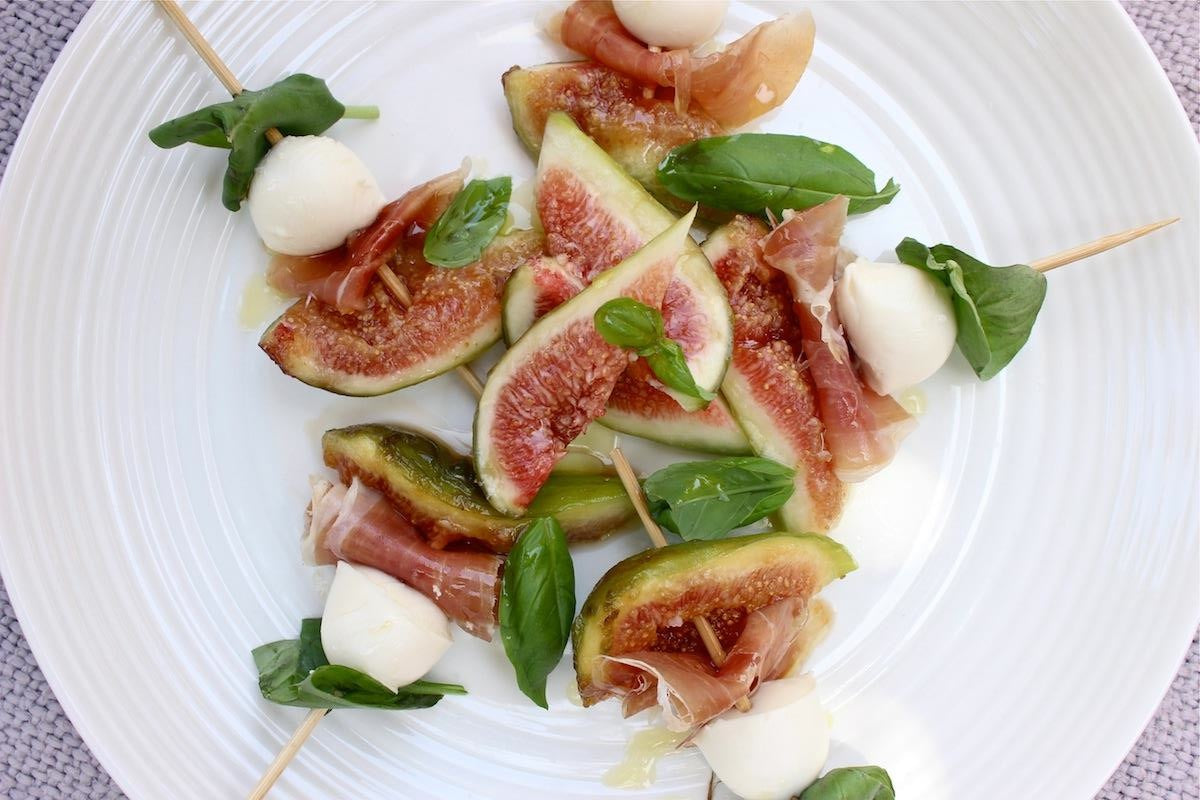 Picnic Grub - Fig, Prosciutto & Bocconcini Sticks
Fig, Prosciutto & Bocconcini sticks. I wouldn't call this a recipe as such. There is no real cooking involved & takes less than 10 mins to put together. What makes this dish worth sharing though, is it proves how magical food can be when you source high quality ingredients & use fresh produce in season. The hero of these sticks are the figs. In peak season now (mid Summer - mid Autumn), figs are naturally sweet & plump. They add a certain indulgence & sophistication to any meal, sweet or savoury. Alternatively they are delicious on their own making the perfect snack as they are also high in fibre providing the feeling of fullness.
As figs are highly perishable (& valuable), it's best to eat ripe figs within 1-2 days of buying them. They are best kept in the fridge unless they need to ripen in which leave them out at room temperature.
Fig, Prosciutto & Mozzarella Sticks
Figs 2 ripe, washed & quartered
Prosciutto 8 slices
Bocconcini 8 balls
Basil Leaves 8
Honey 1 tsp (optional)
Wooden skewers 8
I love to eat figs when they've been slightly caramelised. For this option place the honey in a non-stick fry pan over a high heat. Place the quartered figs flesh side down into the pan and heat for 1-2 min. Remove from heat. Alternatively you can choose to leave the figs fresh. All you now need to so is piece one slice of fig, one slice of prosciutto, one bocconcini ball and one basil leaf onto one skewer. Repeat until all skewers are topped up. Serve on a platter, drizzle with a little extra virgin olive oil and a sprinkle of sea salt. Serves 8
Try our other great picnic bites -
Mini Quiches
+
Homemade Pink Lemonade
+
Summer Guacamole