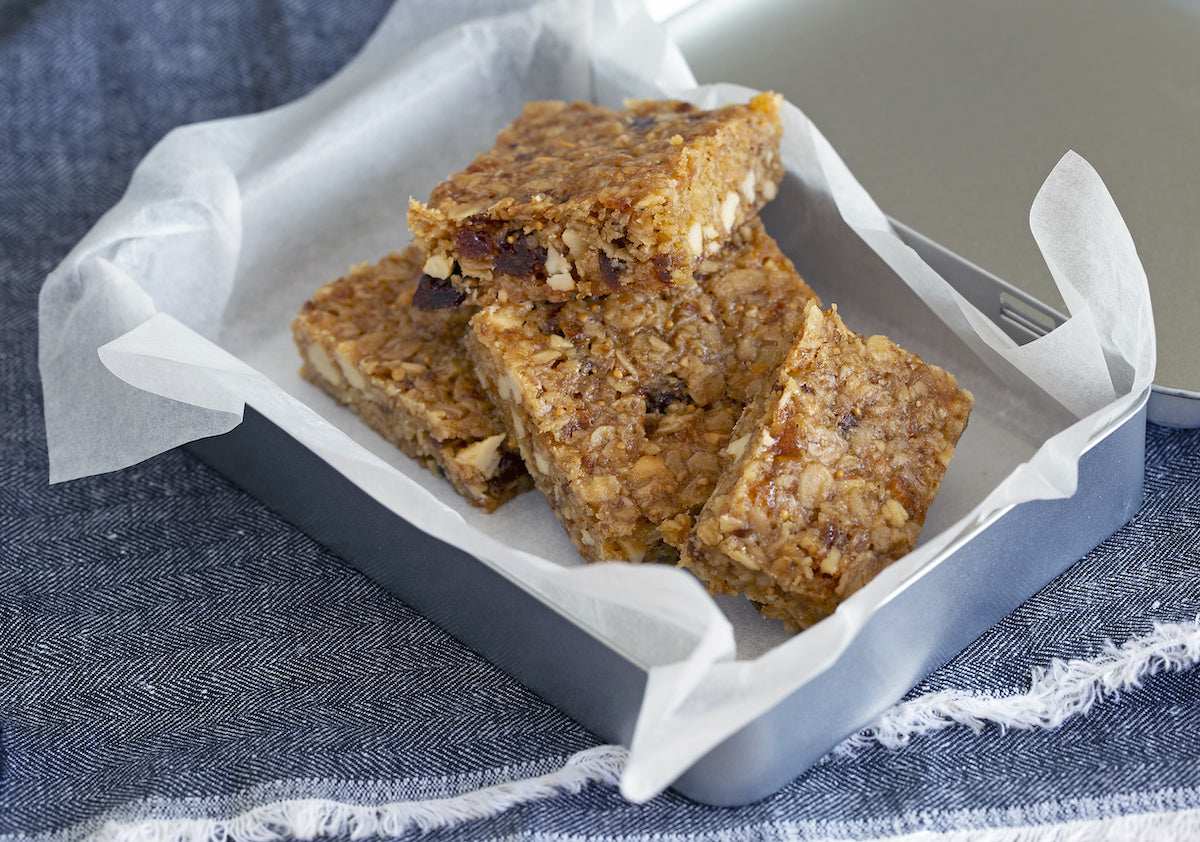 Fig & Oat Bars
Foodies Collective Store Admin
These moreish, chewy oat bars are an ideal afternoon snack, giving you a naturally delicious (and sometimes much needed) energy boost.
Side note: The highlighted Australian ingredients are featured inside our Discovery Boxes, as we love showing you ways to use your box. You can substitute these with other quality products. This Fig & Oat Bar recipe uses the family owned & run, Dad's Oats. Their Rolled Oats were featured inside the 'Winter 2020' Discovery Box.
Fig & Oat Bars
Ingredients:
450g dried figs

3 tbsp coconut oil 

1/2 tsp ground ginger 

1/2 tsp ground cinnamon

Juice of 1 orange 

200g

Dad's Oats - Rolled

​1 tsp chia seeds
Method:
Preheat oven to 180 deg celsius. Line a 23 cm square baking tin with baking paper.

Place dried figs, coconut oil, ginger and cinnamon into a food processor and pulse until roughly chopped.

Add the orange juice and oats and pulse again until the mixture has just combined.

Add chia seeds, pulse briefly. Spoon mixture into prepared baking tin and spread mixture evenly.

​Bake for 20 mins. Remove and cut into small squares. Enjoy!
Recipe courtesy of Dad's Oats