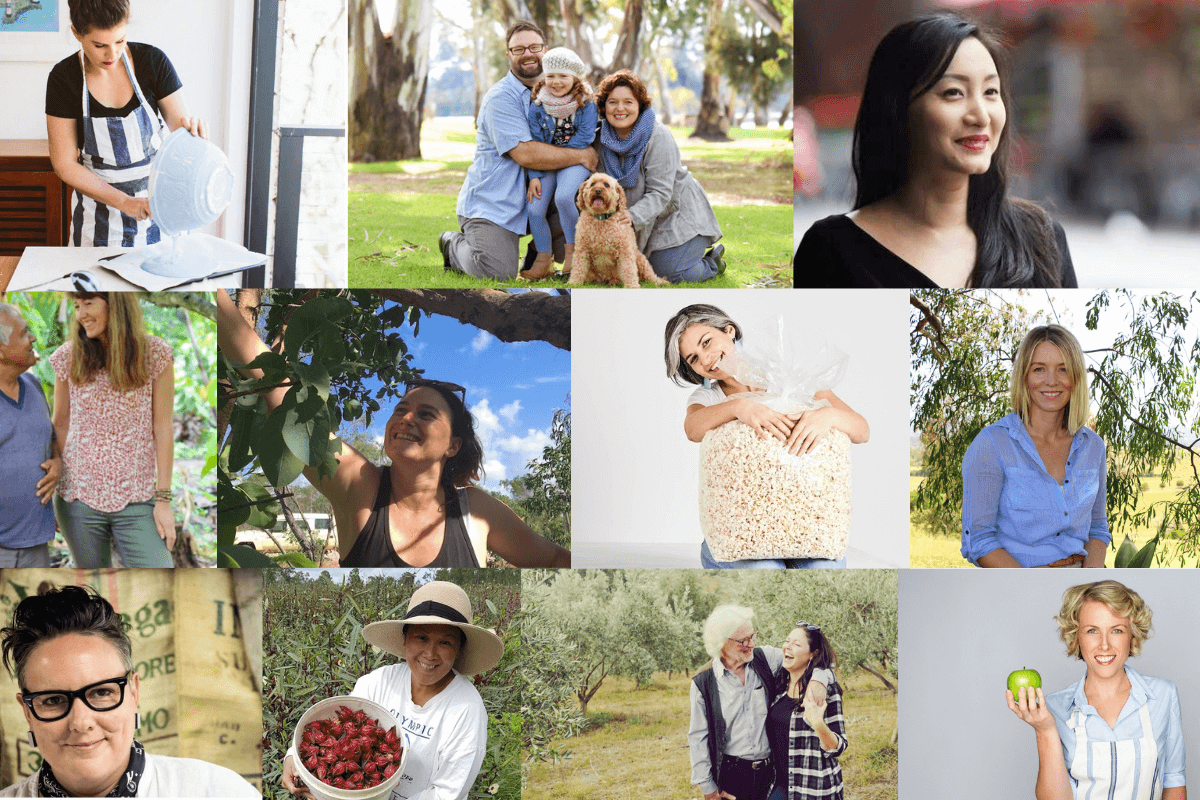 Fearless Female Food Producers - International Women's Day 2019
To celebrate International Women's Day, we've pulled together some inspiring and helpful words from some of Australia's top female food producers.
Running your own business definitely has its challenges, but the upside can be incredibly rewarding. If you're considering launching a business or are currently running one, we hope you find some encouragement and #girlpower here.

What advice would you give to someone who's considering launching their own food business?
Amanda McKeith, Winnow Chocolates //
"Research, plan and test your products with people whose opinion you trust".
Melissa Sheppard, Mormor Food //
"The best advice I think I can give is that I think one needs to have a niche. It's difficult to compete with a lot of other producers who make a similar product to you. A point of differentiation is really important. Ask questions. Ask a lot of questions. Don't be afraid to ask for help and to seek advice. Local council and other local businesses should be there to support and guide you for if you succeed, they will benefit too. Don't forget to be grateful to the people and businesses who do help you. Acknowledge them personally and publicly. After all, good manners will open doors that the best education cannot".
Nadja Malovic, Nomad Chocolate //
Surround yourself with people that will support you through the journey. You need to love what you do and believe in it, it will come handy when the times are tough. Work hard and have fun and celebrate every win, especially the small ones.
Fiona Herron, Foodie Fee //
"Love what you do, believe in yourself and be your own biggest cheerleader. You will truly amazed at what you are capable of achieving".
Christy Loekito, Wondersnack Co //
It will take time. You will doubt yourself, many times over. Pivot, persist, and work with great people who share and can support your vision.
Sue Heward, Singing Magpie Produce //
"Be thrifty, start small, be enthusiastic but don't let it get to your head or empty your wallet too early. That said, do what you love and your heart swells. Creativity in my life and creating our produce is the jigsaw puzzle I have been missing for a long time".
Westerley Isbaih, ALTO Olives //
"Quality & integrity are everything. Don't compromise on those two things".
What is one thing you couldn't work without?
CC, CC's Kitchen //

"Passion – it's the reason why I do what I do".
Fiona Herron, Foodie Fee //

"My R&D folder – this is where I keep all of my new ideas – flavours, recipes, product here. Ideas come at any time and if I don't write them down when I think of them, they get forgotten in everything else that needs to be done in the day".
Katherine Yerondais, Crackle Corn //
"My passion. It might seem silly and trivial, but when I'm personally not feeling it in the kitchen… I pack up and go home. I find if I'm distracted, heart broken, feeling stressed or unwell, then it impacts on that batch of Crackle Corn and the product ultimately suffers. When I'm in that bad head space, it just seems everything wrong starts to happen…. you start burning, spilling, misplacing things….. It's definitely not worth the drama. A better option is always to start fresh tomorrow! It's the understanding of the passion and respect you put into your product is what the customer can ultimately feel when they are consuming it".
Rebecca, Rivertown Trading Co //
Music! It's a motivator and a companion while I work, so much so I even created a Rivertown Trading Co. Spotify playlist and it gets a hell of a workout.
Any tips on how to manage the growth of your business and motherhood?
Tahlia Mandie, Kakadu Plum Co //

"It is busy and often a juggle, but I wouldn't have it any other way. My son started school this year which has allowed me to structure my days differently by having one drop off and pick up. Balance is about knowing where your priorities are and being able to give yourself permission to switch off and focus on other things; them".
Melissa Sheppard, Mormor Food //

My motto is that you can achieve everything, just not at the same time. It's a juggle for sure, not necessarily a balance at the moment. I've cut back on production to enjoy being a full time mum to a new baby and two little ones. I've missed out on opportunities to market and grow my business this year but I really want to nurture and spend time with my kids. I'm always looking for ways to improve Mormor Food so this time is a good opportunity to reflect and make plans to continue to build my business in 2019.