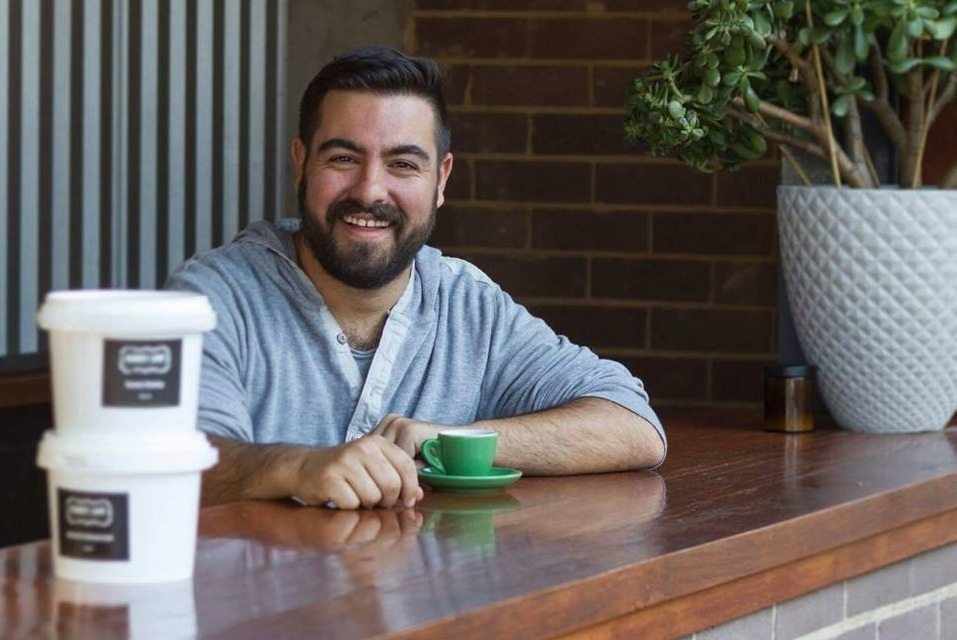 Meet The Locals - Hands Lane
Hands Lane is a new Australian range of premium preserves and gourmet food products containing no nasties.
Founder and head chef Matt Rothman is focused on using the best local and seasonal produce, working with farmers direct to maximise sustainability and encourage companion planting to minimise food miles.
We had the pleasure of chatting with Matt to learn more about Hands Lane, the fascinating story behind its name and an exciting new product he's working on. Check out our interview below >> The Hands Lane smooth mustard was featured in the December 16'
Discovery Box
What's your food philosophy?
To keep everything I source for my family and Hands Lane as local and as seasonal as possible.
Can you share with us your inspiration for starting Hands Lane and the story behind its name?
Hands Lane was born out of a little storeroom/kitchen in the back streets of Surry Hills, along a little lane called Hands Lane. I wanted to be able to supply friends and chefs in the industry with a range of quality products that were made in a natural way highlighting, provenance and seasonality in cafe where space and skilled staff maybe limited.
Not only did I name my business after this little lane, I felt it had a connection to the ethos of the business, hand sourcing fruits and hand making my preserves. The lane was a great meeting place and passers by would often stick their heads in the kitchen to find out where the wafts of fresh berries or marmalade cooking were coming from.
There are many stories behind the food you make, tell us a little more about the Real Ale & Honey Mustard (featured in the December 16' Discovery Box).
Working closely with my customers and like minded friends in the industry, we brain stormed through every item used everyday in the kitchen and what was not available as a locally made or transparently sourced product. Mustard came up a lot only having the option of large multination companies or brands from as far as France. To create our Real Ale & Honey Mustard, I worked on breaking down the ingredients, sourcing locally brewed beer from Young Henry's who use local sustainably grown barley and hops. Raw, unfiltered honey directly from our own hive and Australian grown mustard seeds. We also ferment our own apples sourced from the Bilpin region west of Sydney to make the apple cider vinegar which acts as a natural preservative.
We know you're passionate about producing and using sustainable products. What tips can you give our readers on living a more sustainable life?
I think food wastage is our biggest downfall in the home. Growing herbs at home instead of buying bunches from the store allows you to cut what you need for each meal. As well as planning weekly meals, doubling up on using ingredients in different ways, I use fennel tips and strawberry tops in home made sodas, smoothies or even flavouring a simple jug of drinking water.
What are you most looking forward to cooking and eating this Summer?
I love a ripe mango, they are one of the last fruits that are truly seasonal in Australia. I have clear memories of Christmas time as a child; the house would smell of pine from the Christmas tree and of the trays of mangoes ripening in the summer heat!
Are you working on any new exciting product developments or collaborations?
I am in the planning stages of a new jam with the crew at Black Star Pastry. We are working on a new summer stone fruit jam, we are thinking Apricot and Rosemary. So stay tuned to our social media for its release!
What would your ideal last supper be?
An array of raw seafood, plenty of lemon and fresh herbs. Sitting by the ocean with a chilled bottle or two of
Domaine Lucci Chardonnay
To discover more and connect with Matt & Hands Lane, click below:
Facebook:
www.facebook.com/handslane