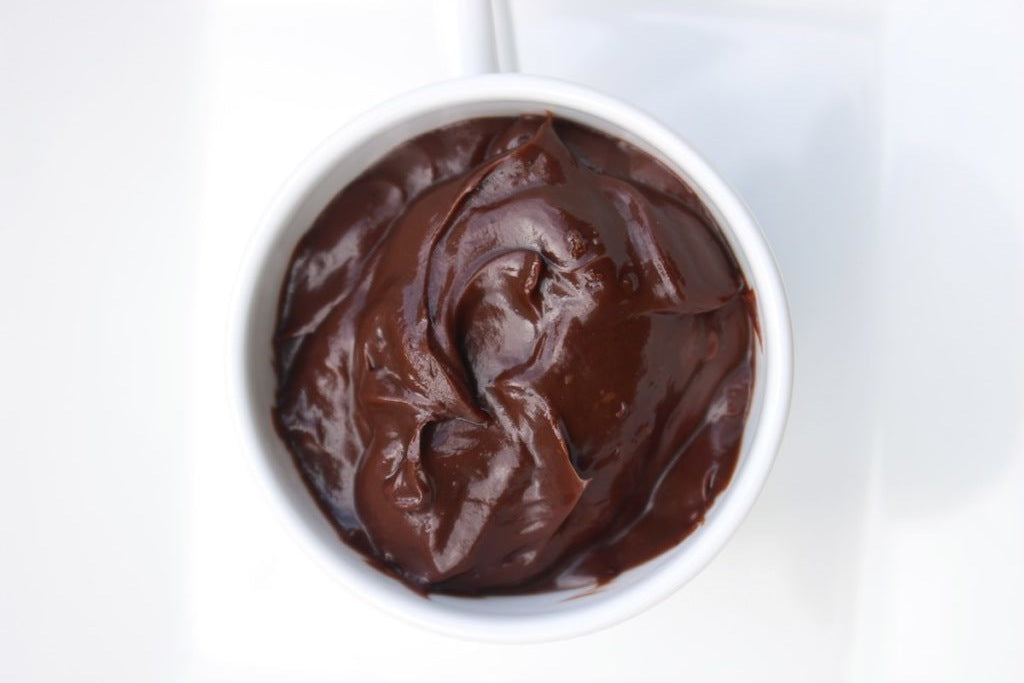 Chocolate Pots with Spiced Plum Compote
These Chocolate Pots with Spiced Plum Compote are perfect for when the nights become cooler but you still want a lighter kind of dessert . The spice & tartness of the plum compote has a beautiful warmth to it and cuts through the bitter notes from the dark chocolate. It's a luxurious dessert ideal for a romantic dinner for two or you could simply multiply the volume of ingredients & serve at a dinner party. Either way you'll be guaranteed to finish the evening on a high.
Plums, predominately a Summer fruit, can be found on our grocer's shelves till end of April thanks to Australia's warmer climate.
Dark Chocolate Pots
Dark Chocolate (70%) 100g
Double Cream 200ml
Vanilla Extract 1 tsp
Sea Salt pinch
Melt chocolate in the microwave or in a heat proof bowl over a pot of simmering water (careful not to let the bowl touch the water. Stir chocolate as it softens and remove from heat when there is just a few small clumps of unmelted chocolate. Continue stirring until all of the chocolate is melted. Add the double cream, salt and vanilla extract and stir thoroughly until well combined. Spoon into 4 espresso cups or small ramekins. Cover and place in refrigerator to set (for approx 1-2hrs). Serves 4
Spiced Plum Compote
Plums 4, roughly chopped, stone removed
Cinnamon Stick 1
Star Anise 1 small
Honey 1 1/2 tsp
Vanilla Extract 1/4 tsp
Lemon Juice 1 TB
Water 2 TB
Place all ingredients into a small saucepan over a low heat. Let it simmer for approx 15-20 mins stirring occasionally. Remove from heat once the plums have softened and the syrup has deepened in colour and started to thicken. Set aside to cool. Serve alongside chocolate pots or spoon over your favourite vanilla ice-cream or thick greek yoghurt for a delicious treat.